Just some prom reminders... I will start giving out tickets to prom on Wednesday, April 12th. You must be debt free to get your tickets, even if you have already purchased them. This includes ALL relevant school debts. If you have questions about your debts, then please see Mrs. Reddell. Last day to turn in out of school date forms is Wednesday, April 12th! Last day to purchase prom tickets is Thursday, April 13th. You must have tickets to enter prom.

Prom 2023- Moonlight Masquerade Tickets and Info Available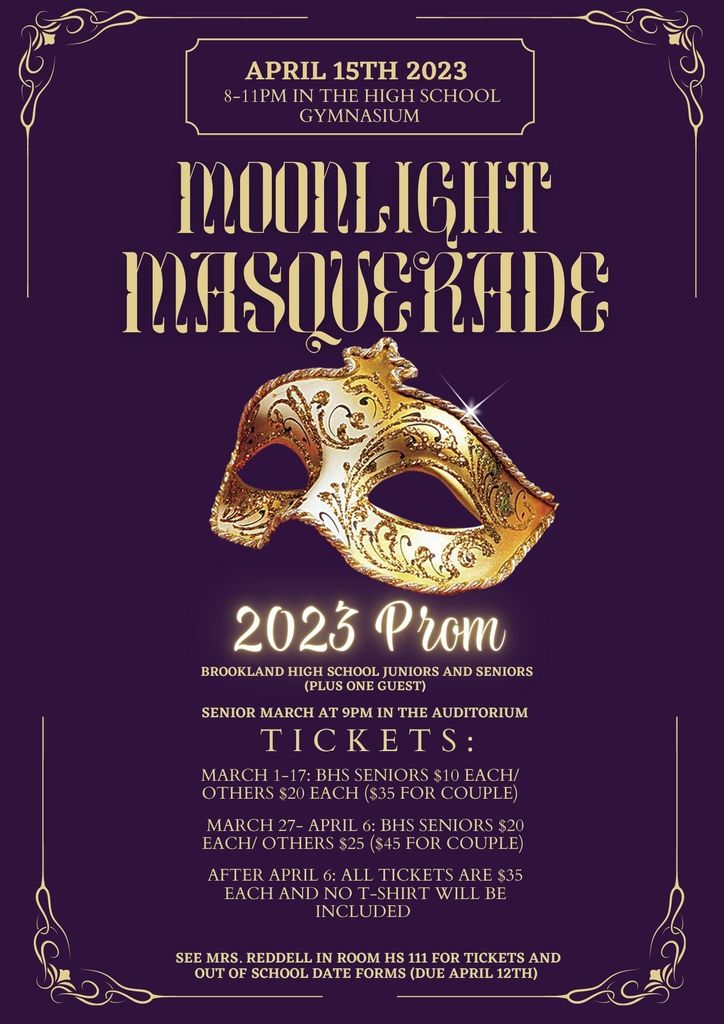 Students in JAG and Advanced Agriculture Mechanics had the opportunity to get Forklift Certified this week.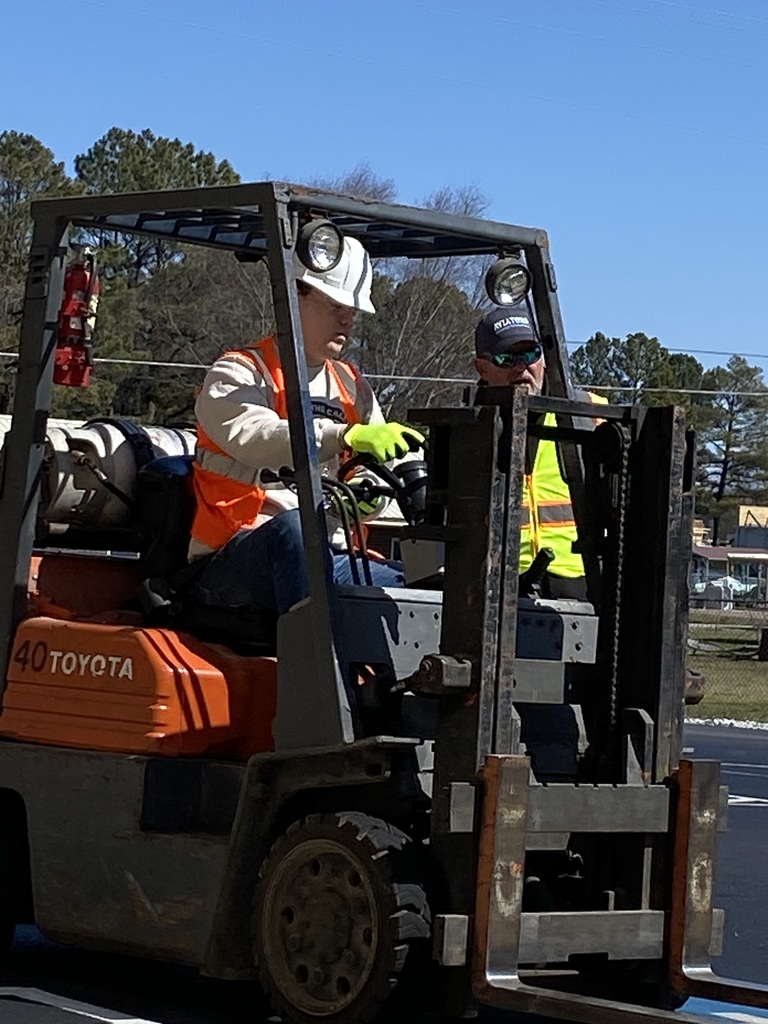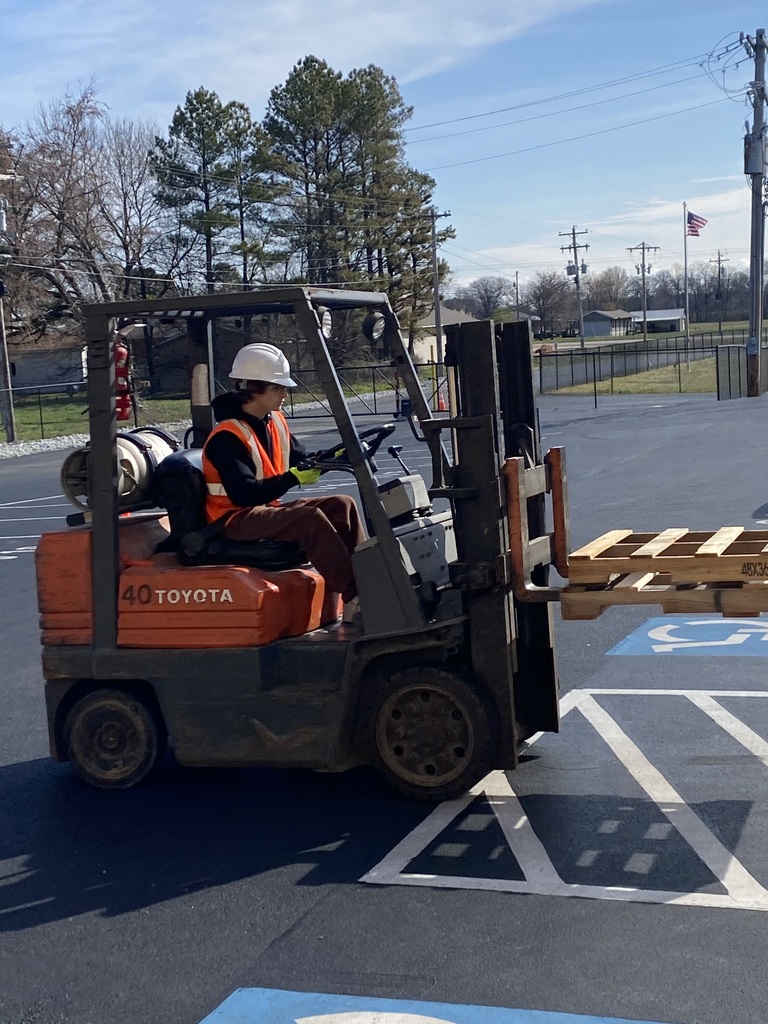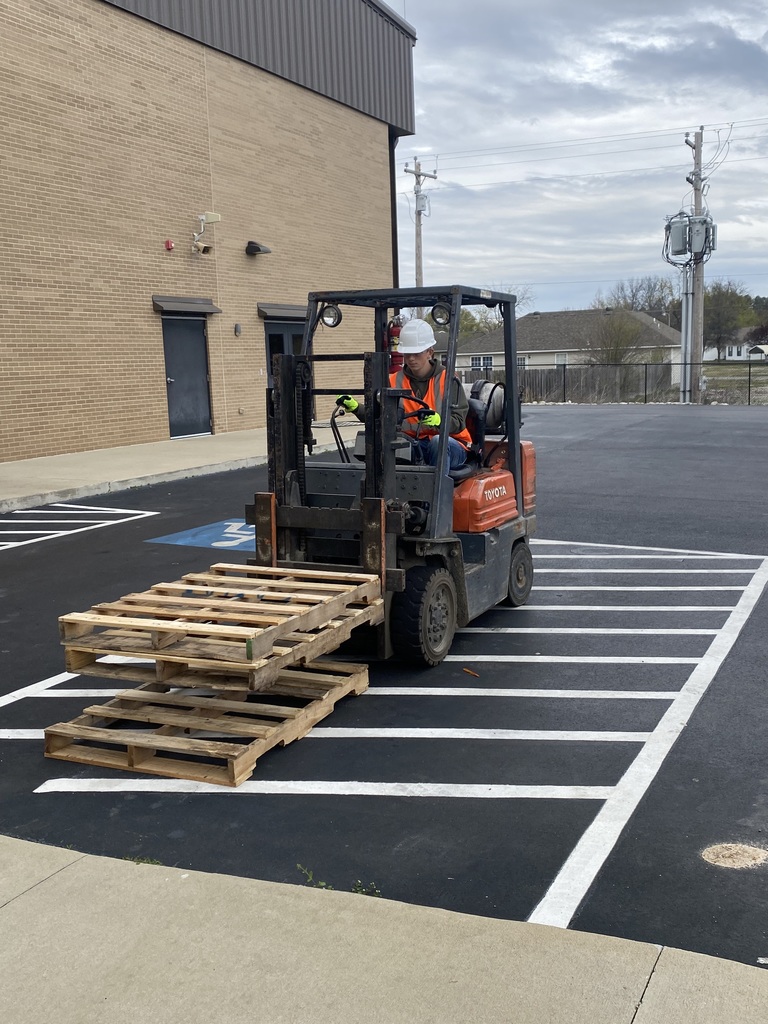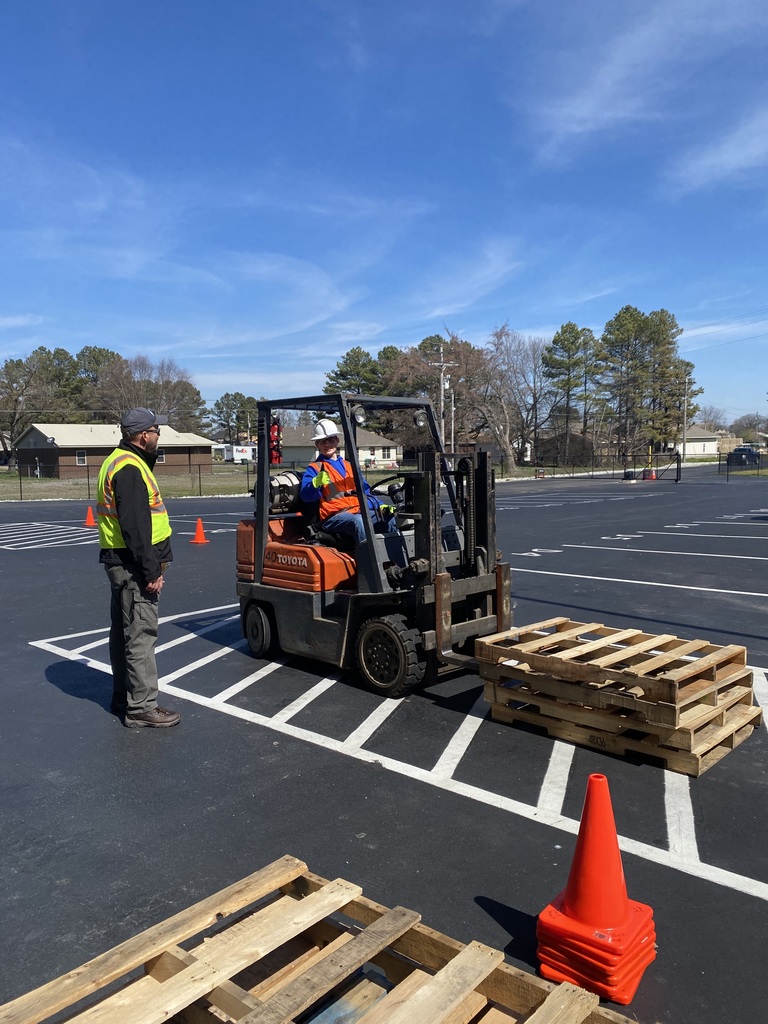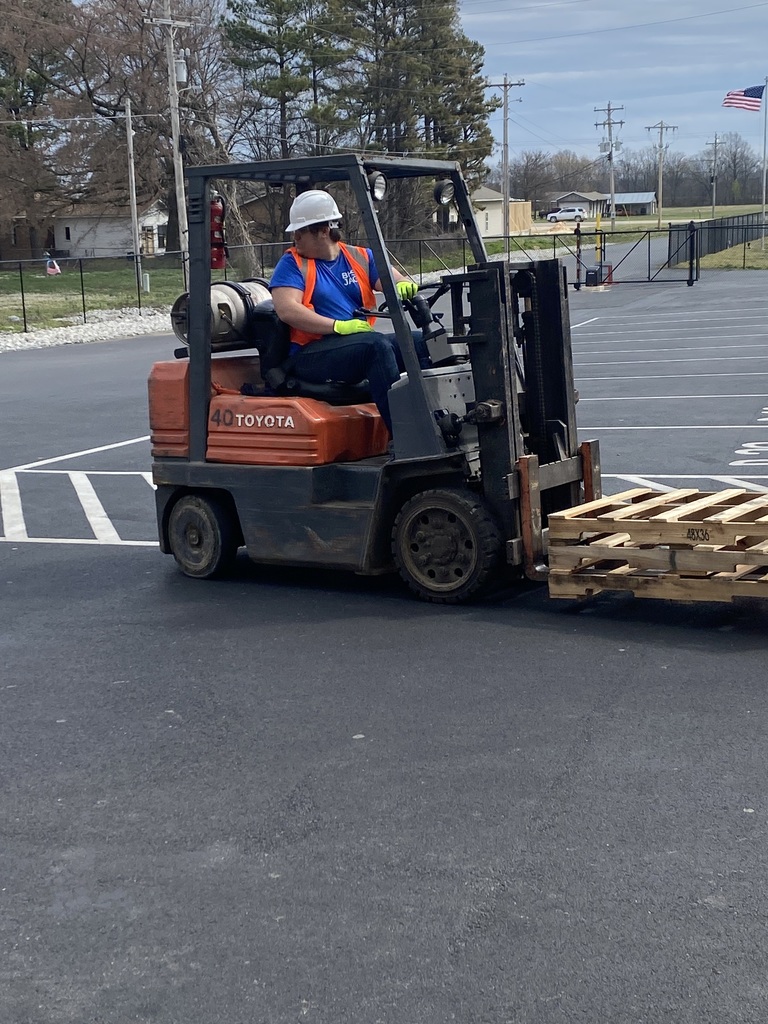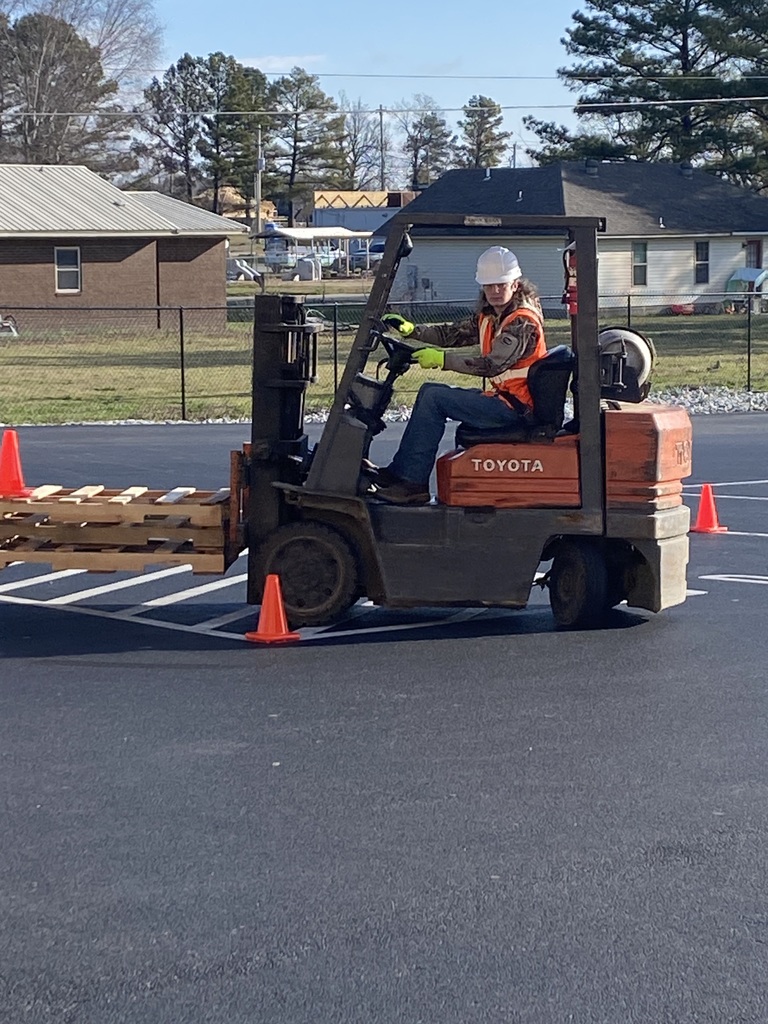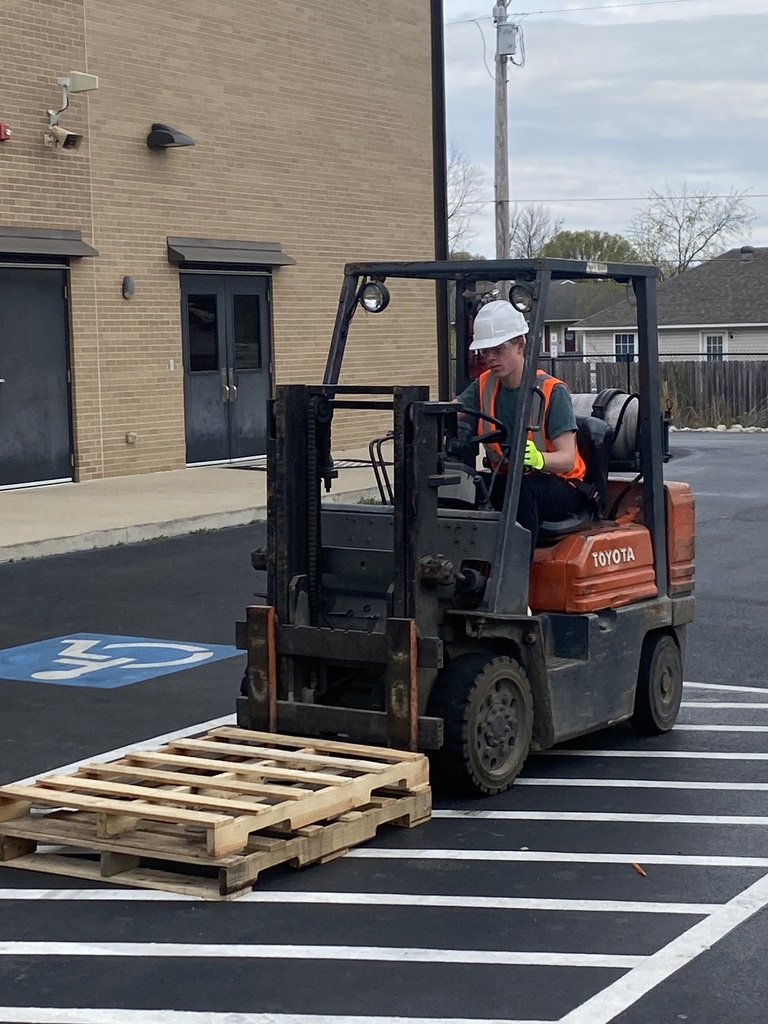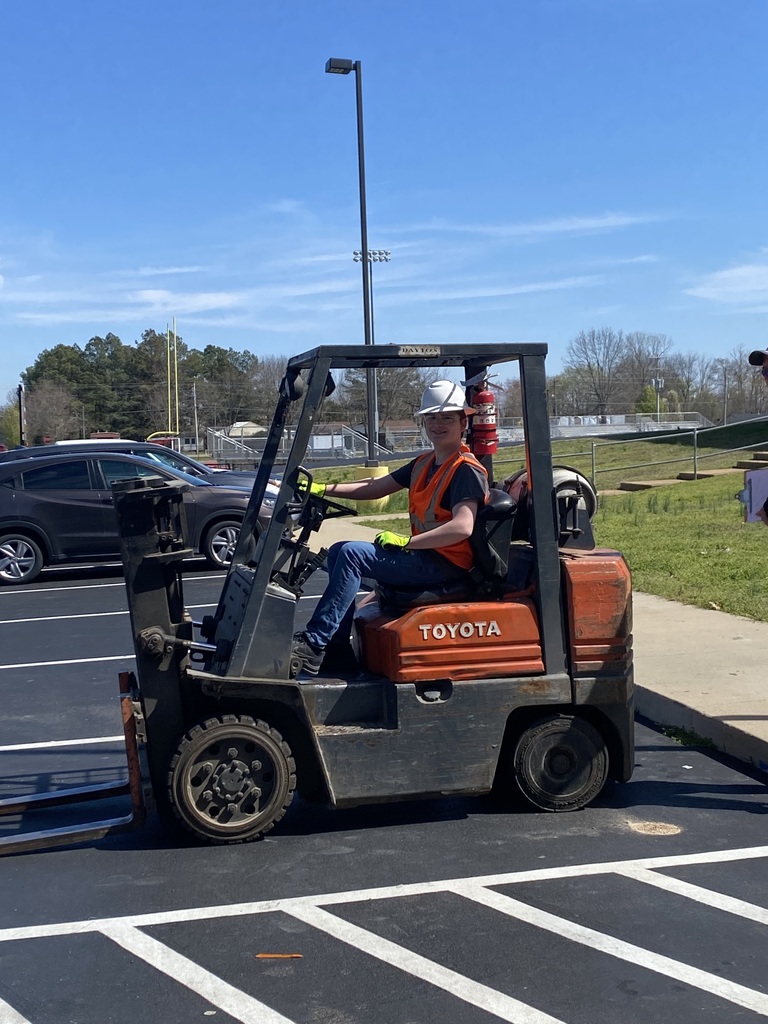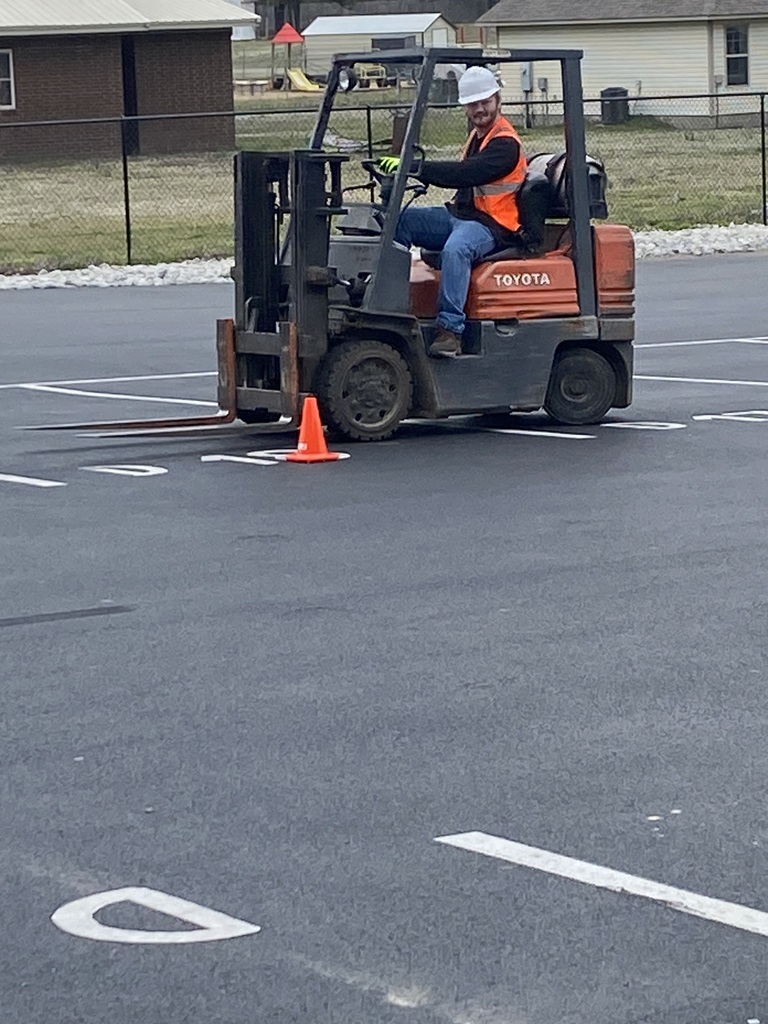 Upcoming Theatre Shows! Don't miss out seeing these talented students!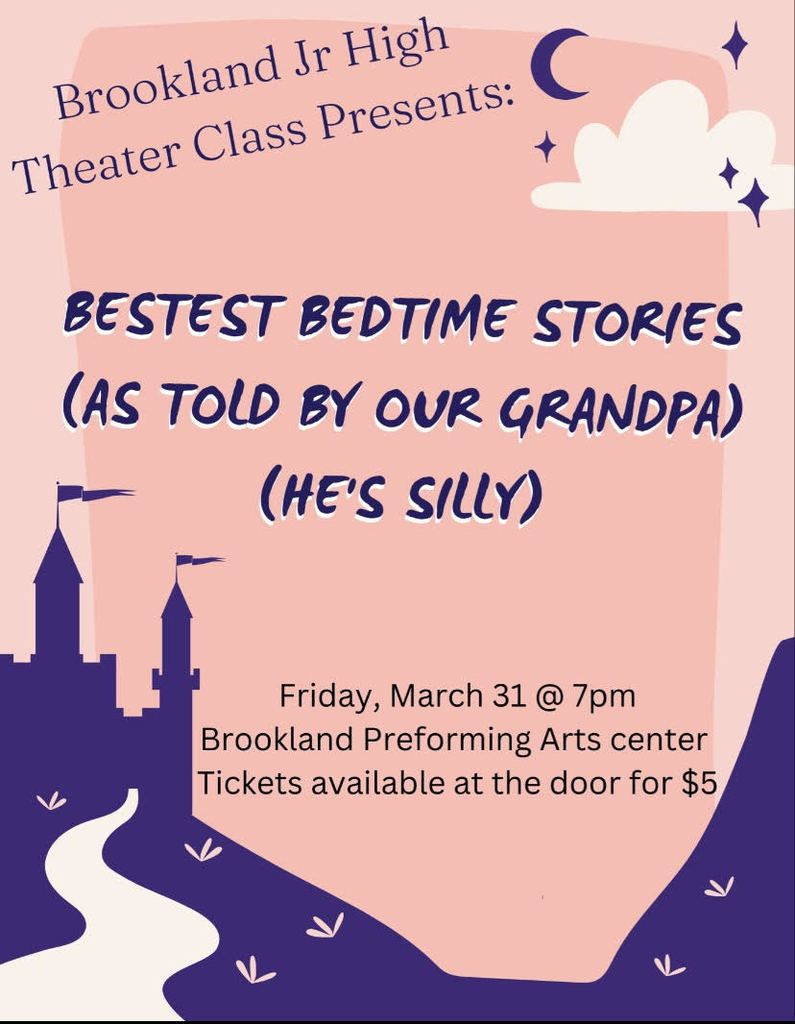 Bearcat Proud! Trap had their annual chili supper, raising funds for their season. Good luck to all! Congratulations to these Bearcats on the following basketball postseason honors: 4A-3 All-Conference: Kinsey Clark, Kinley Morris, Stella Parker, Evan Polsgrove, Addy Vowell, Briar Allred, Matt Harrell, Cole Kirby, Tyler Parham and Masen Woodall. 4A-3 All-State: Stella Parker, Cole Kirby and Masen Woodall 4A-3 All-State Tournament Team: Evan Polsgrove and Tyler Parham Congratulations to the Brookland Band Department. It has earned THE Sweepstakes award for the 7th straight attempt: Region Marching Assessment = 1,1,1 - Overall Superior Region Concert Assessment = 1,1,1 - Overall Superior Region Sight-Reading Assessment = 1 - Overall Superior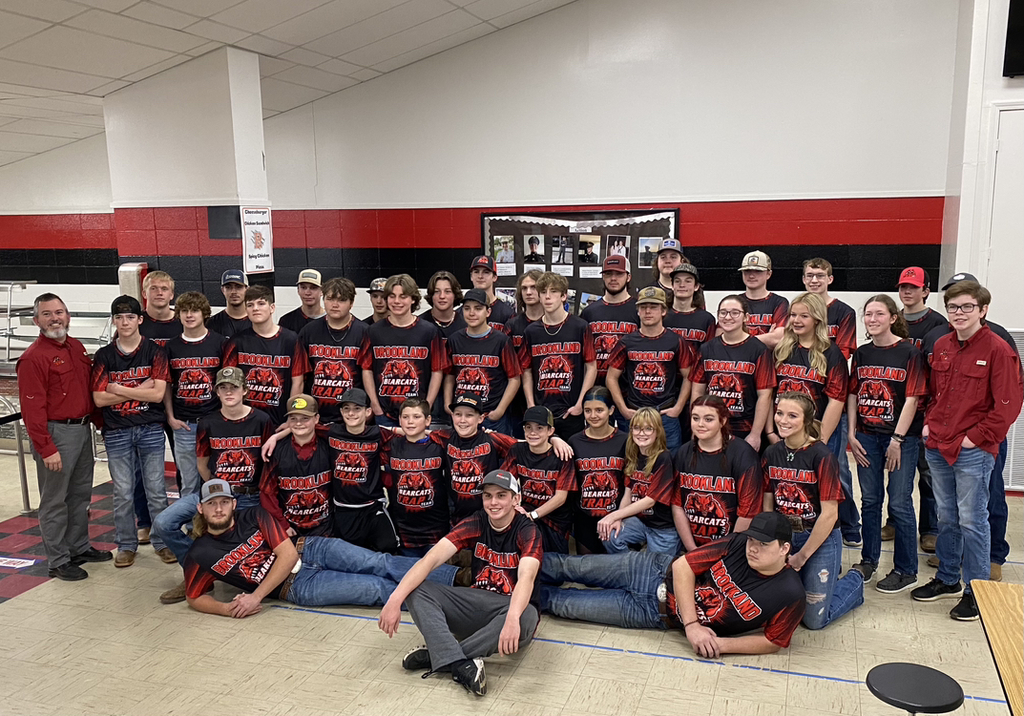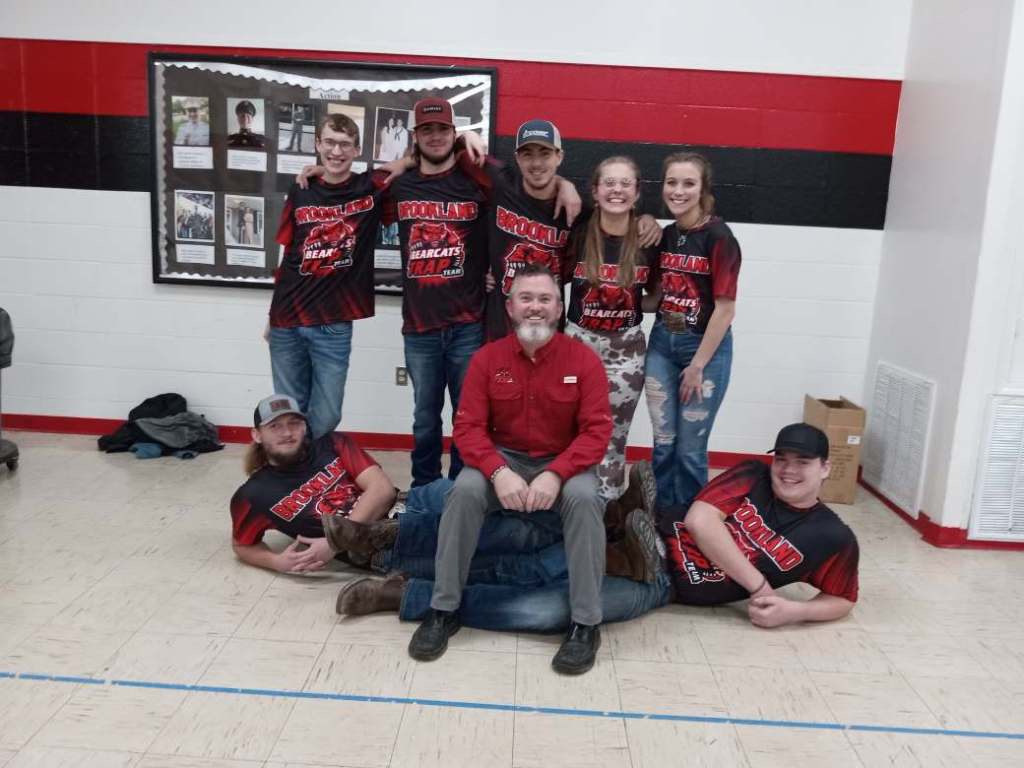 Sophomores got to tour Northeast Arkansas Career and Technical Center to see courses they can enroll in during their 11th or 12th-grade year. We even got to see some of our students that currently attend in action. The 11th-12th grade counselor will do pre-enrollment after spring break. Your student will have an opportunity to sign up then. Email
strotter@bpsbearcats.com
or
mclairday@bpsbearcats.com
with any questions. To see a list of courses offered you can view the following website:
https://www.neactc.com/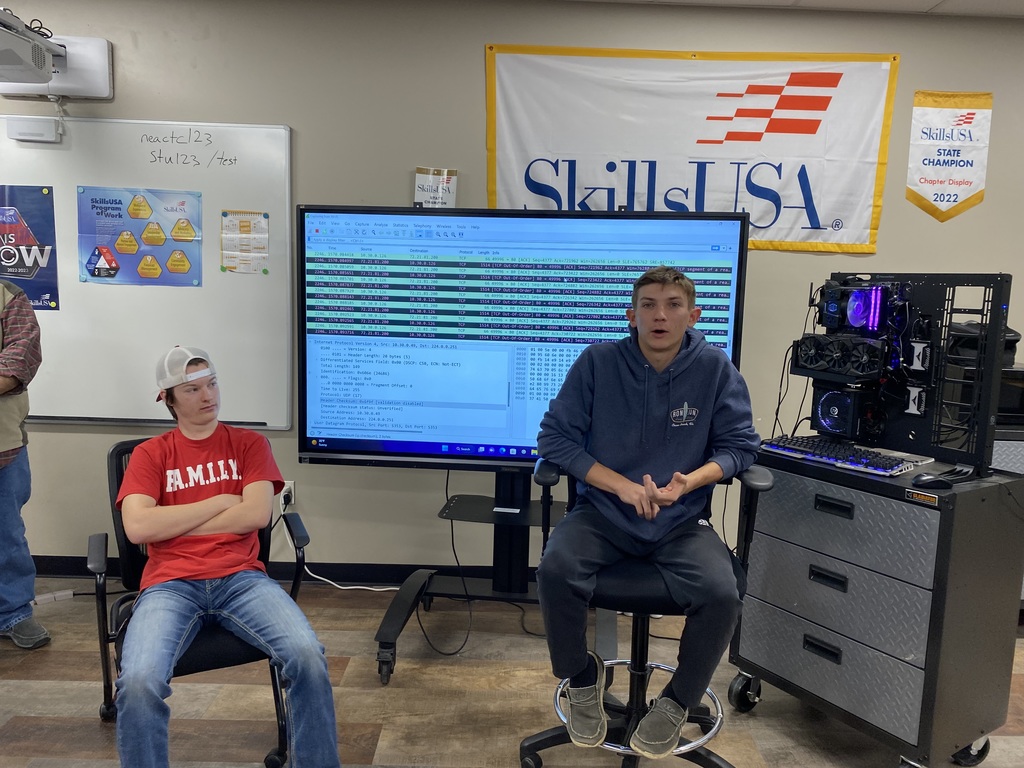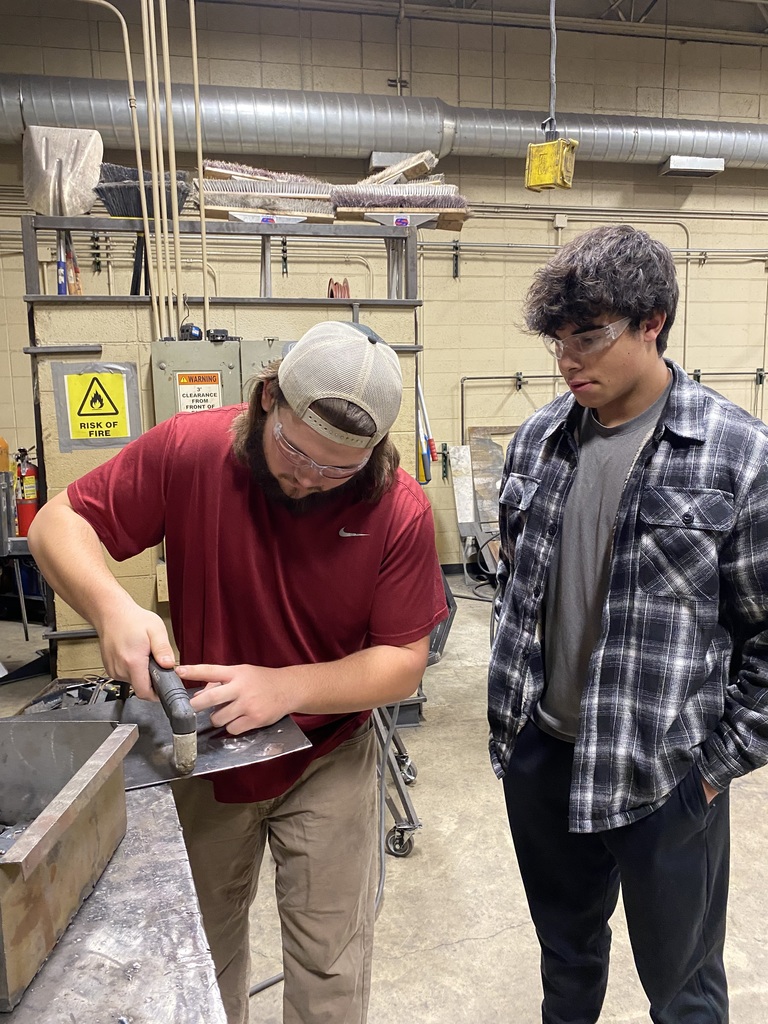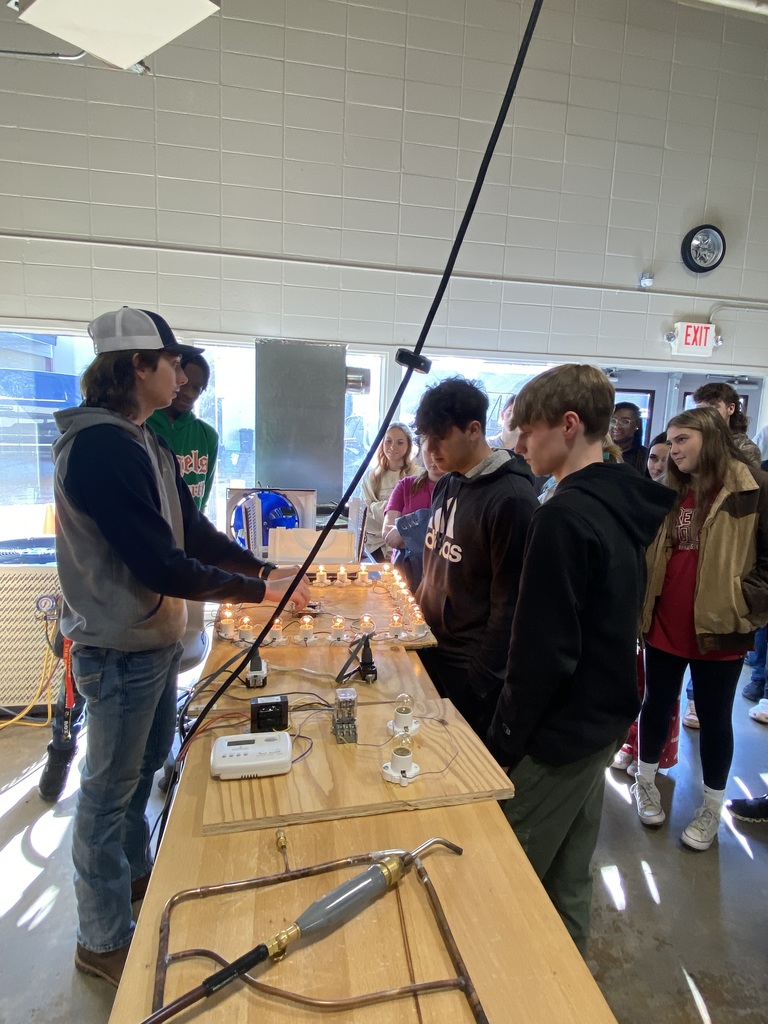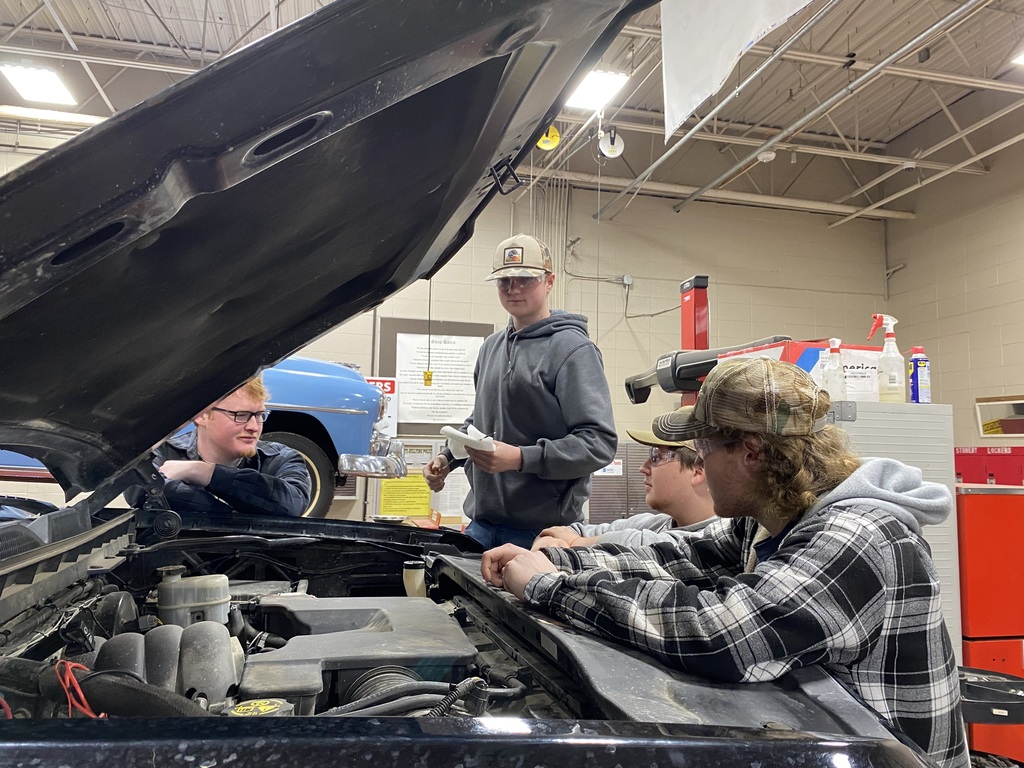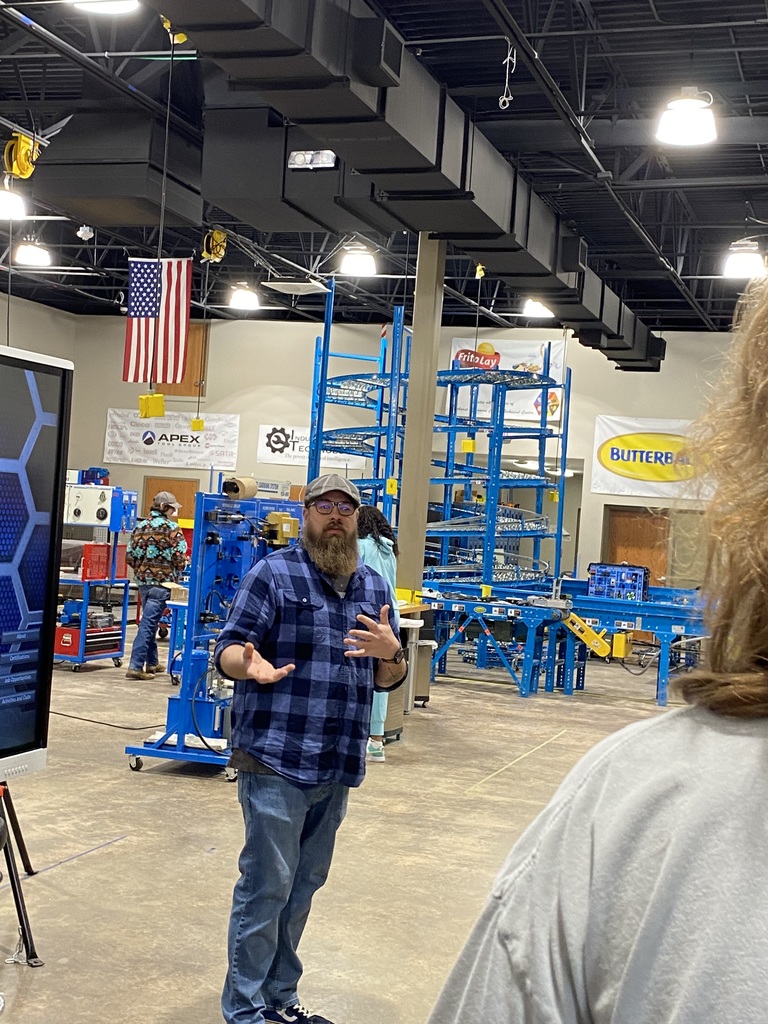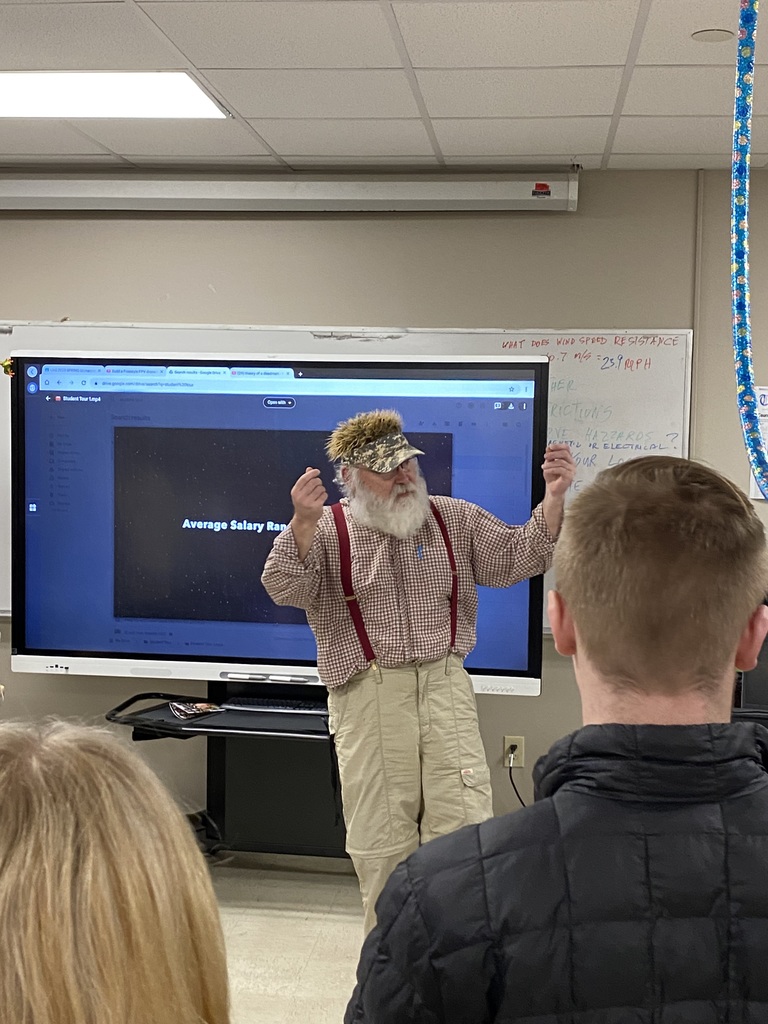 1st Choice Homecare is offering a scholarship to a Brookland High School Senior who wishes to become a Certified Nurses Assistant, Licensed Practical Nurse, Registered Nurse, Social Worker, or another career in the medical field. Application materials will need to be turned in to Ms. Trotter or Mrs. Clairday by March 31, 2023.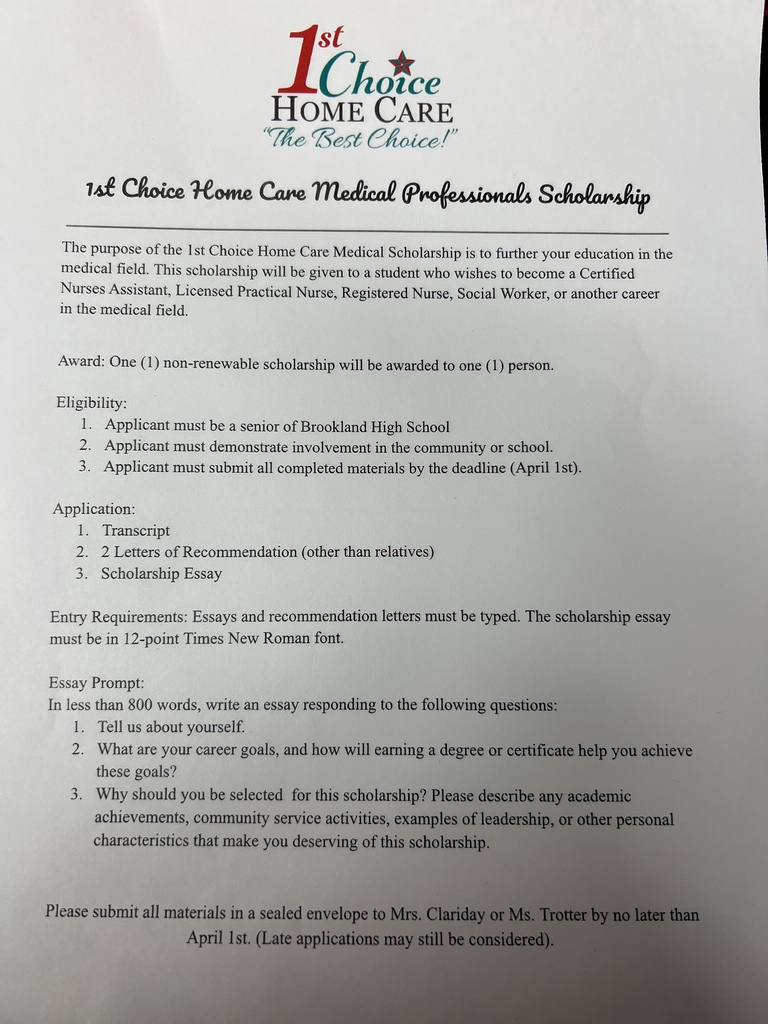 THANK YOU, POST Cereals for the cereal donations for our Care Closet! These EAST girls are so excited! #nationalcerealday

State Archery tournament We improved our score and had some PR's. Carleigh McClung was our top female shooter with 272 and Cameron Yates was our top male shooter with 271. Thanks to all the parents and siblings who helped get us there and Thank you Mr. Bunch for coming to support us.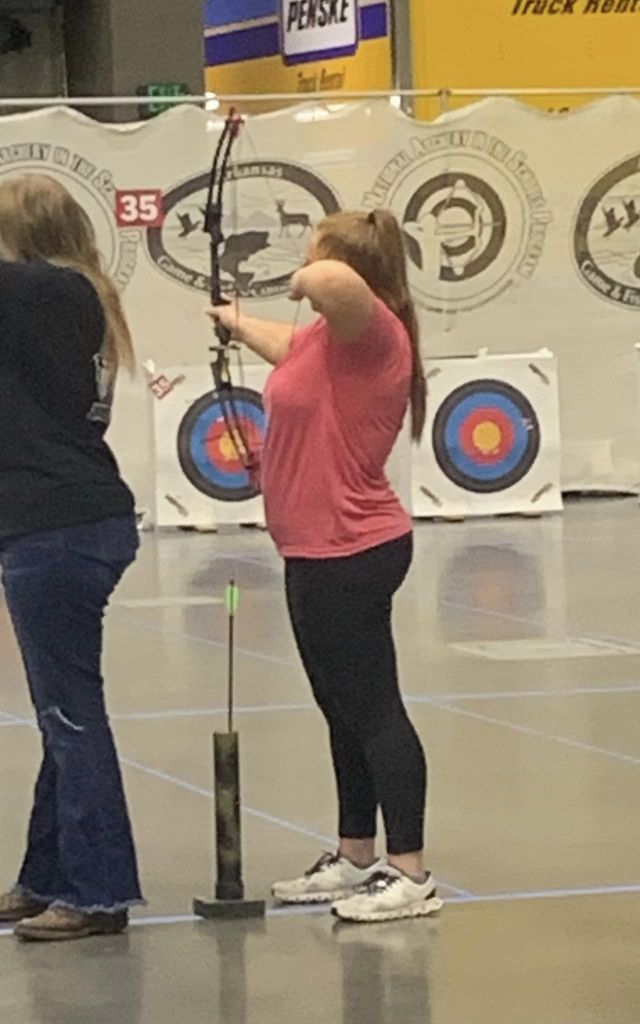 Congratulations to the Lady Bearcats Soccer team on being the Marion Showcase Champs! Lisa Craig got the Golden Glove award for the tournament. Bearcat Soccer had wins over Hermitage and Marion on their play day on Saturday. Both Bearcat Basketball teams ended the season as State Quarter-finalists. They were also conference and district runner ups. The Bearcats finished the season with a 26-8 record and the Lady Bearcats finished at 25-11. Congratulations to Tyler Parham for being The Drive Player of the Week. Bearcat Proud! 🐾

Please sharing the following message on your school FB page asap. Thank you! OUR LADY BEARCATS AND BEARCATS ARE STILL DANCING AND MAKING HISTORY TOGETHER SO COME TO BLYTHEVILLE TOMORROW NIGHT AND SHOW YOUR SUPPORT. BUY YOUR HISTORICAL SHIRT AT THE LINK BELOW. LINK CLOSES AT 9AM FRIDAY. THESE SHIRTS ARE RED SOFT STYLE SHIRTS. PINK INK IS GOING WAY ABOVE AND BEYOND TO MAKE THIS HAPPEN AND THEY CLOSE AT NOON ON FRIDAYS SO THERE WILL NOT BE AN IN-STORE PICK UP OPTION. YOU WILL HAVE 4 PICK UP OPTIONS; BES, BMS, OR BHS BETWEEN 12:30-3:00 OR JOHNSON REAL ESTATE GROUP, 1000 S CARAWAY, SUITE 101 BETWEEN 12:30 - 5:00. ALL PLAYERS AND COACHES WILL RECEIVE A SHIRT.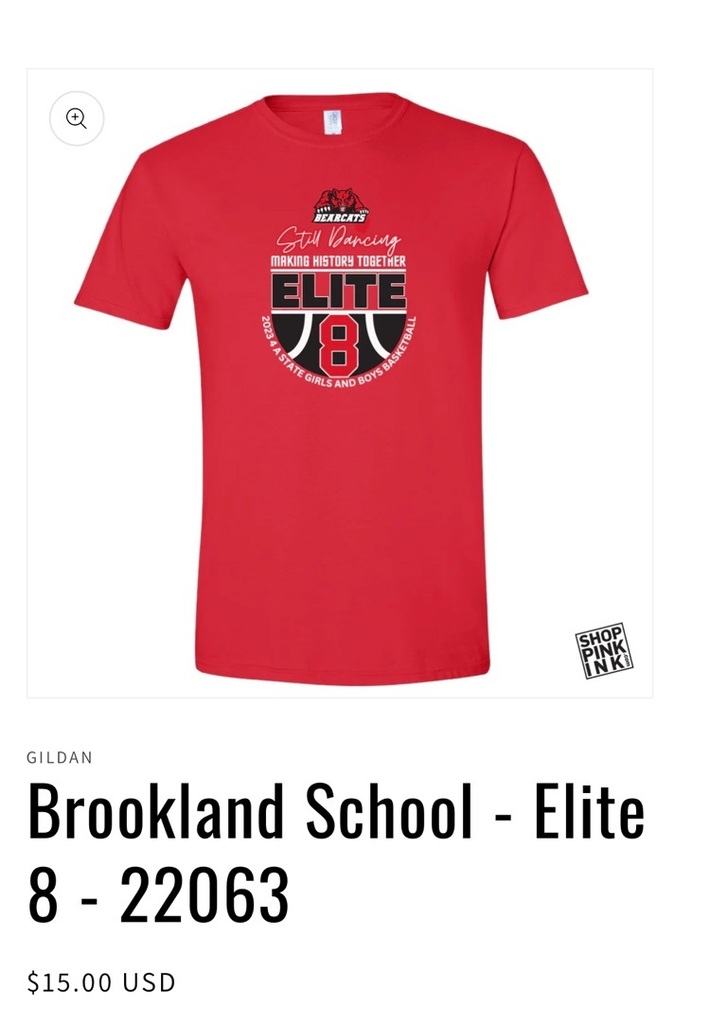 Please notice the updated information for Medicaid clients.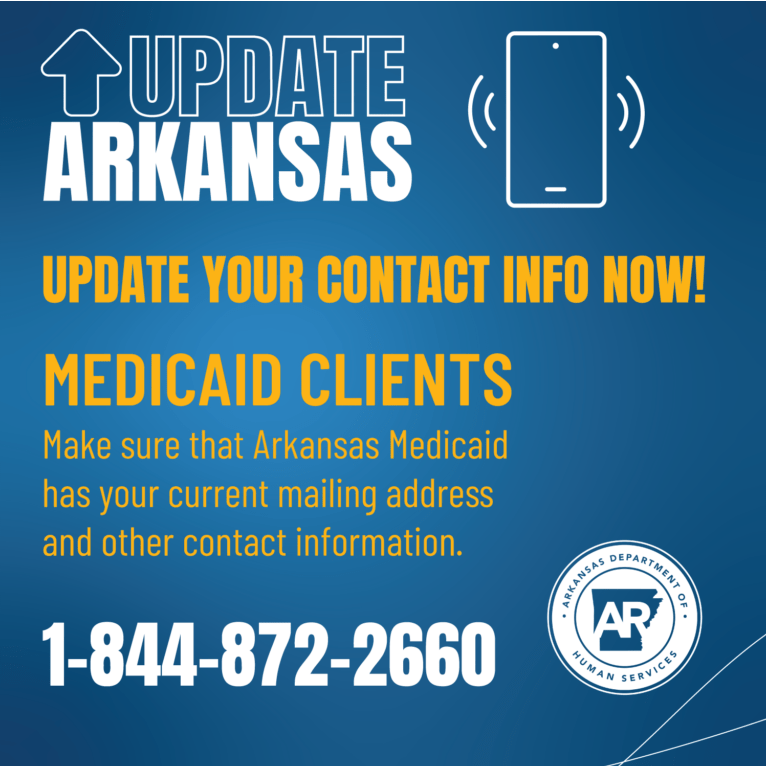 Sophomore Select & Chamber Singers received straight SUPERIOR ratings at their assessment and are state-bound!!! Congratulations! #bearcatproud

Congratulations Basketball Teams!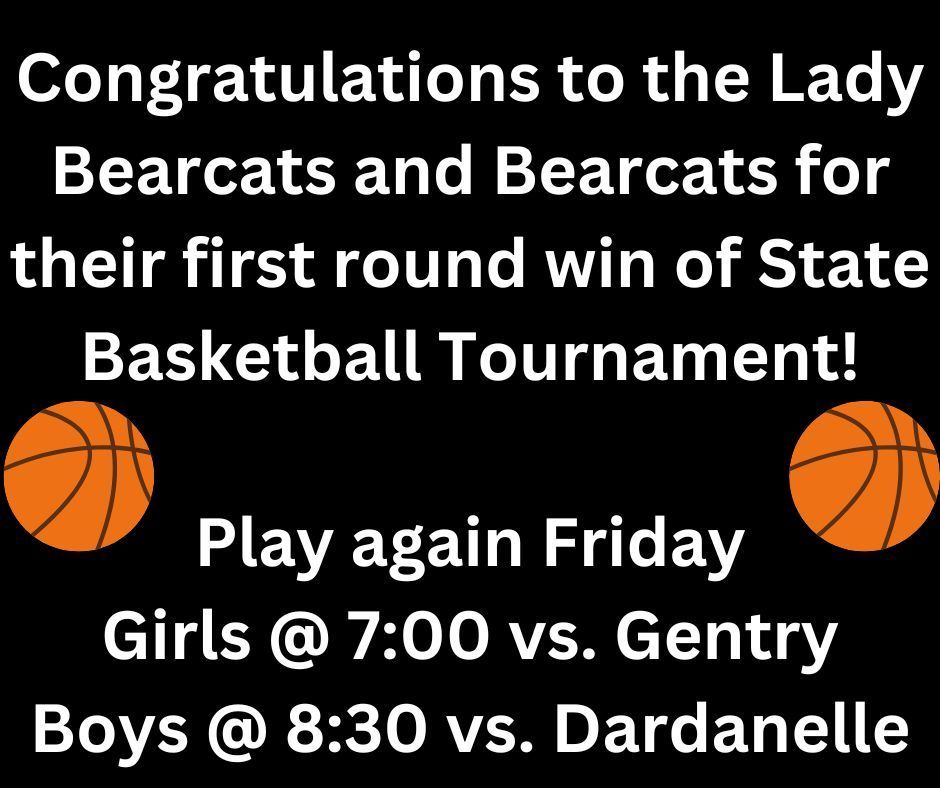 Baseball Update!
If any Senior needs assistance with FAFSA, BRTC Financial Aid Office in Paragould is hosting a FAFSA night on March 7th from 4:30 to 7:00pm. You do not have to be going to BRTC to attend this.

An incredible and somewhat surprising day for the Brookland Bearcats JROTC. Saturday, they left for the Northside Raider competition at 0530 and not only competed against 22 schools from Arkansas and Oklahoma, but they also managed to edge out a win and capture the overall 1st place trophy. We are so proud of these kids. Only 2 seniors make up our team this year, meanwhile 2 8th graders and 3 9th graders were able to absolutely bring it and pull off an unprobable win. Way to go, JROTC!!!

What a time to be a Bearcat! Congratulations to Connor Marshall who placed 1st in Accounting and Kalef Tinoko who placed 4th in Marketing at the District II FBLA Conference.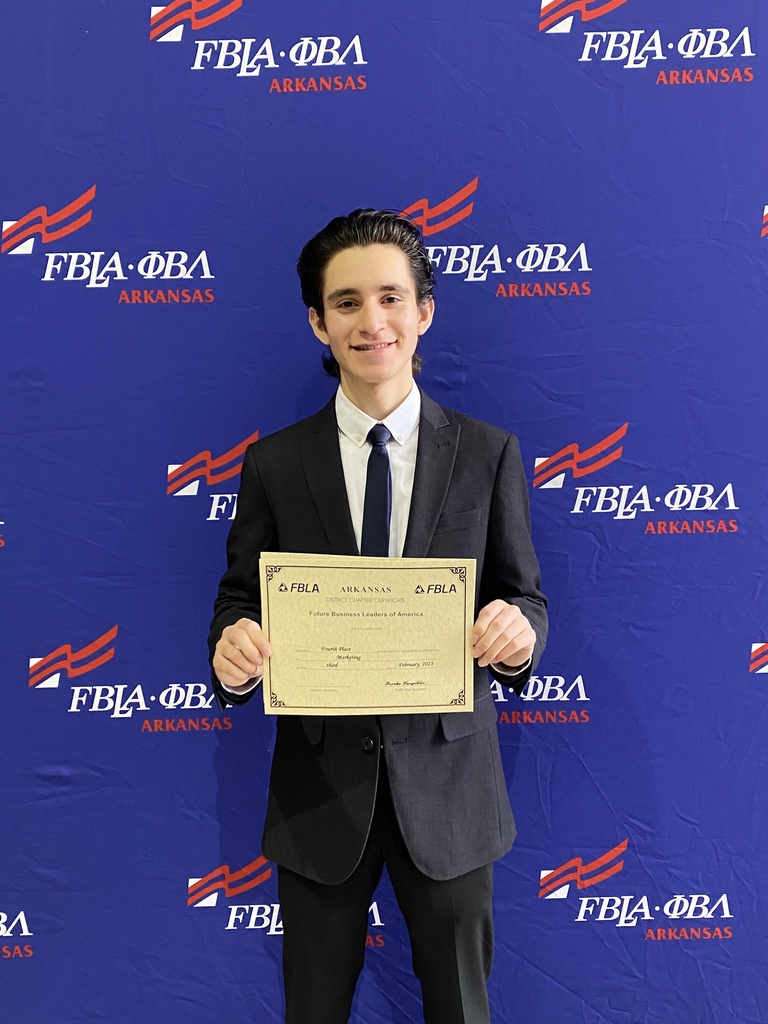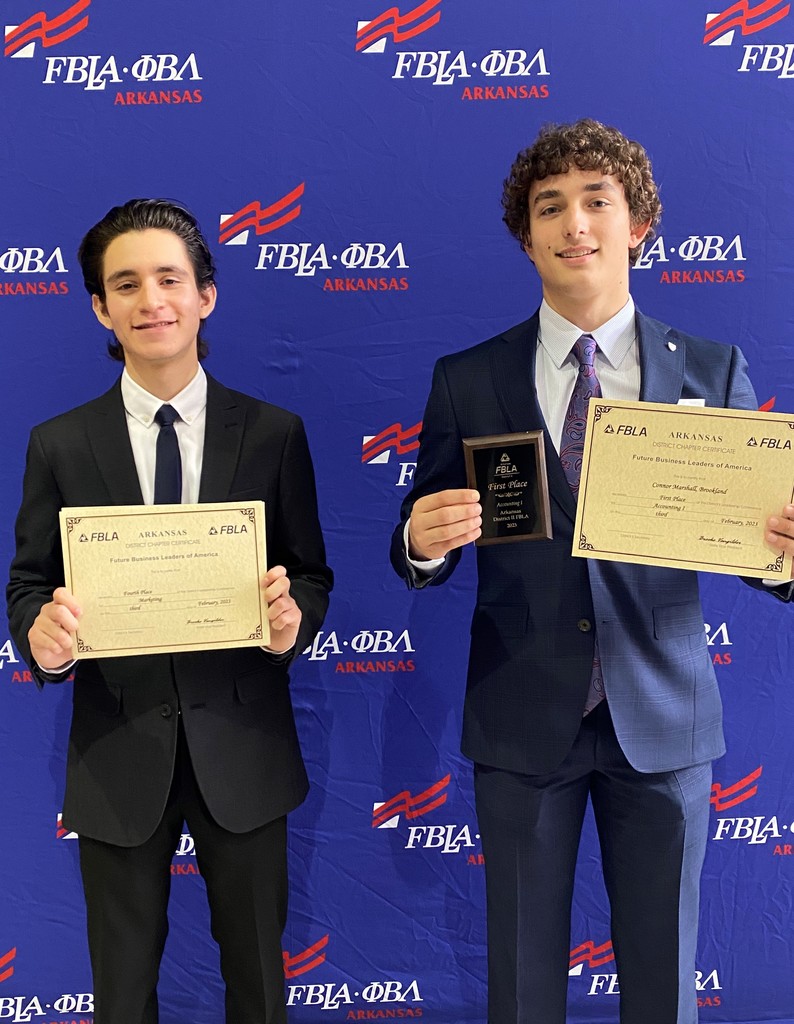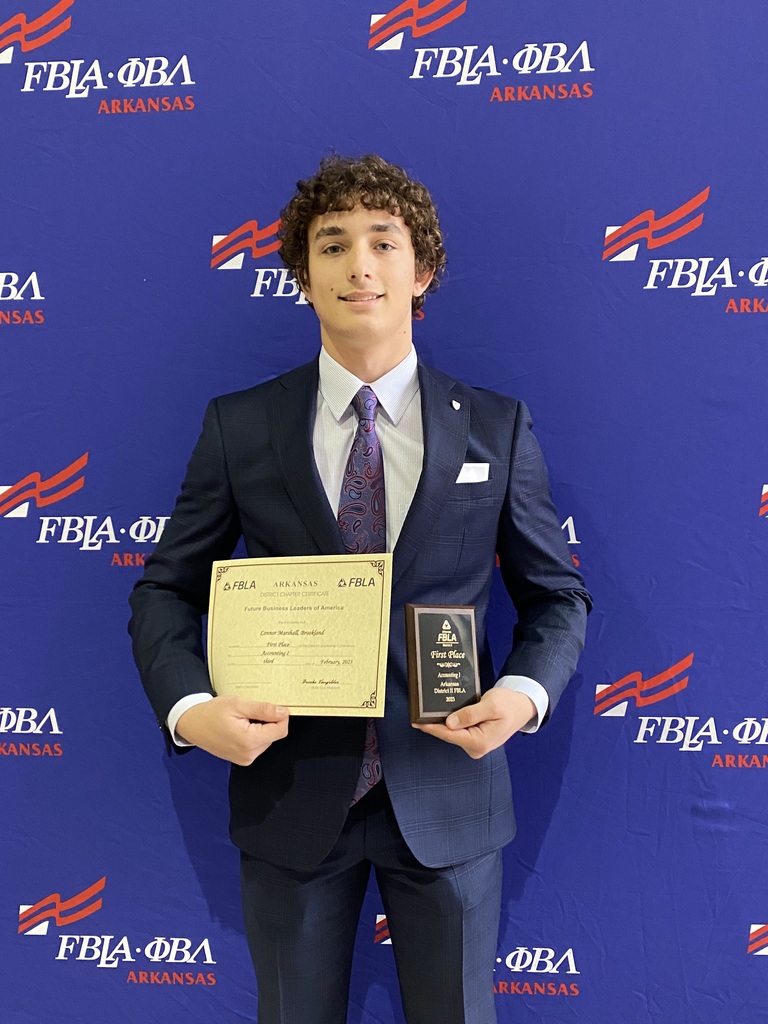 2023 Arkansas Thespian Festival, "Galactic Groove," was out of this world! Students attended various workshops and competed in events (called Thespys) related to all aspects of theatre production, including acting, singing, dancing, short film, and technical aspects. Workshops included dance workshops, Improv classes, Shakespeare, Stage Combat, painting techniques, yoga, Broadway classes, costume design, and much more! Congratulate all of these students if you see them, they worked very hard for these results! Also ask them about the workshops that they attended! Troupe 8299 winners: -our troupe was recognized as a Gold Honor Troupe All-State Cast- Cannon Joe Smith All-State Cast -Kiersten Dalton All-State Cast - Taylor Brewer All-State Crew- Mason Campbell All-State Crew - Logan Gilley Honor Thespian- Andrew Baldridge *Superior in Tech Challenge, Hanging & Focusing a Light, with a time of 37 seconds - Logan Gilley *Superior in Solo Musical- Cannon Joe Smith *Superior in Monologue- Kiersten Dalton *Superior in Monologue- Aron Davis *Superior in Monologue- Lila Boles *Superior in Monologue- Mia Stacey Excellent in Short Film- Taylor Brewer Excellent in Duet Acting- Taylor Brewer & Hayden Coleman Excellent in Monologue- Cailynn Curtis Excellent in Monologue- Kaylin Wood Excellent in Monologue- Andrew Nash Excellent in Monologue- Mason Campbell Excellent in Monologue- Andrew Baldridge Excellent in Monologue- Austn Kelton *all Superiors are now qualified to compete at the International Thespian Festival (ITF) in Indiana this summer. Our troupe had two Tech Challenge teams competing for the fastest times in these events: threading a sewing machine, folding a backdrop, tying knots, legging a platform, and hanging/focusing lights.