Two recruiters from Astate were on campus this morning to speak to juniors about college.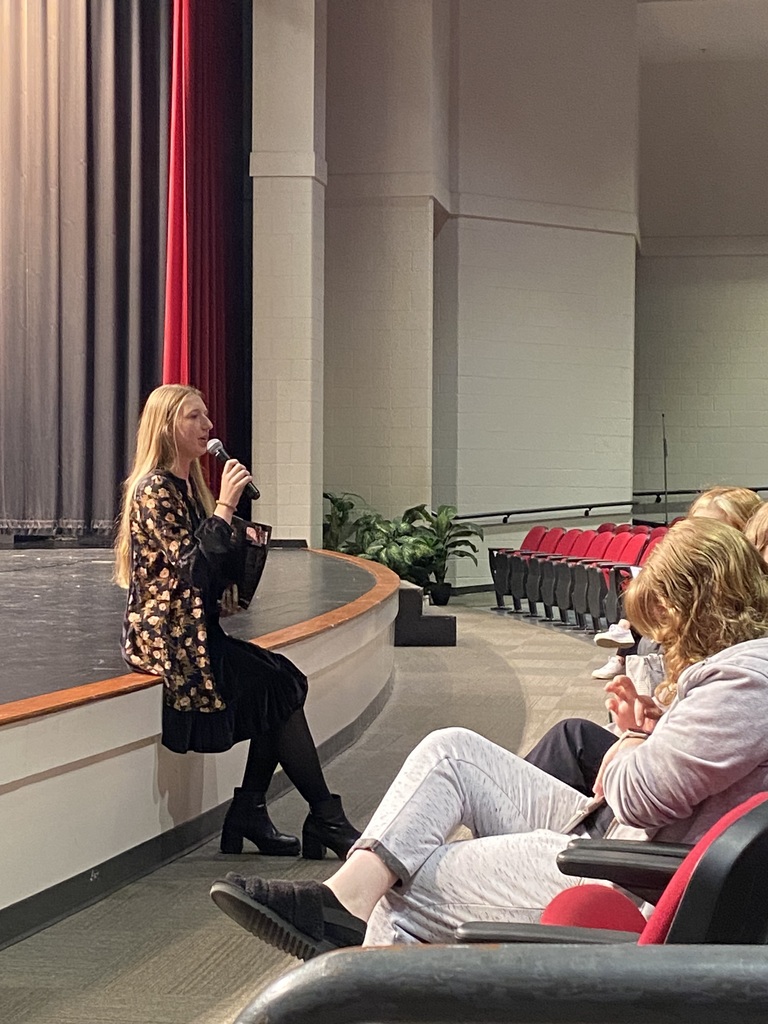 Brookland High School has seven seniors that were offered the Arkansas Governor's Distinguished Scholarship. The Governor's Distinguished Scholarship is the most academically rigorous scholarship program offered for those graduating seniors scoring either a minimum composite or superscore of 32 on the ACT and a 3.5 GPA. The student must attend an Arkansas College. Here is the list of students: Zachary Harris, Braelyn Long, Harrison McMechen, Aiden Moore, David Rubottom, Samuel Smithee, and Corbin Wright.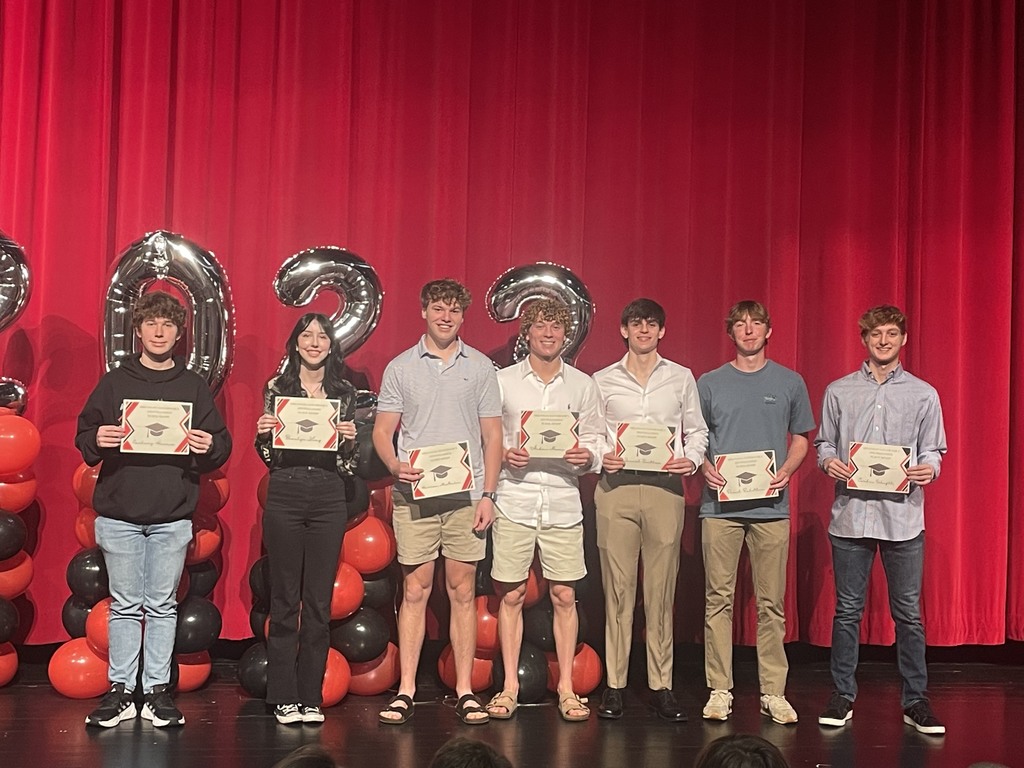 Keep Brookland Beautiful! Please join us for a city-wide clean up day! Great for clubs, athletic teams, families, and businesses! Fill out the form if you would like to participate!
https://forms.gle/a1NhqAszhV3BSZCe6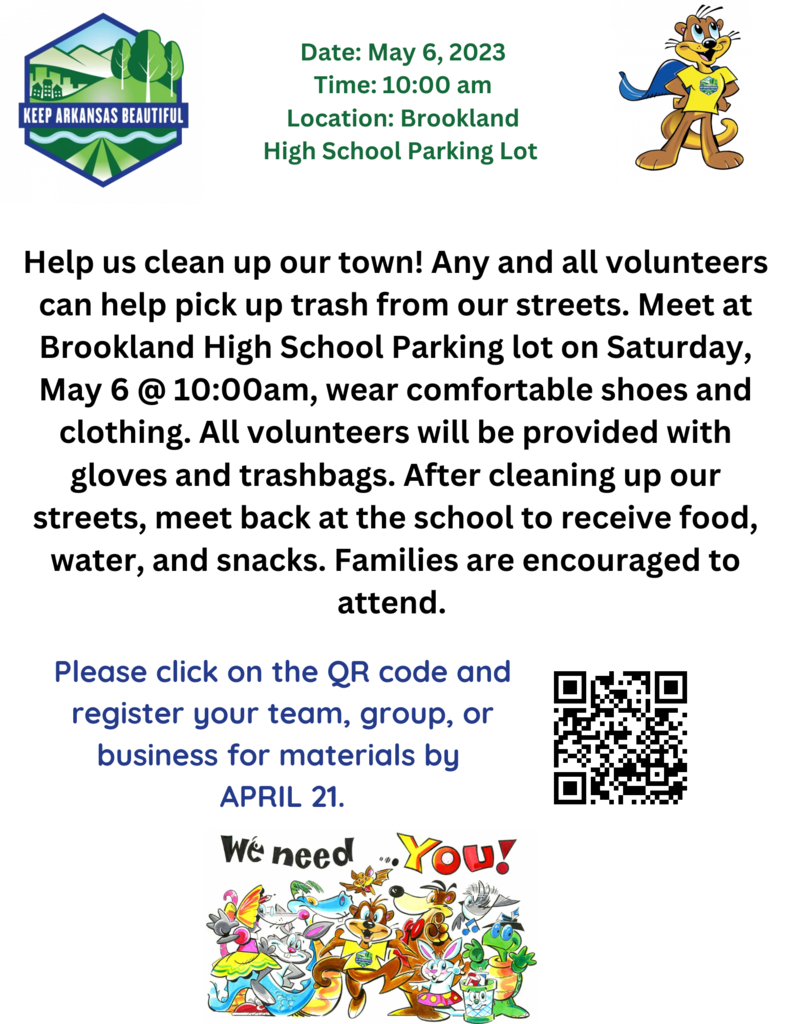 Senior Parents keep checking your email durning the next couple of weeks for important Senior Information.

Members of the Bearcat Trap team competed in Jonesboro Saturday at the "Baptist" Children's Home" benefit tournament. They placed 2nd overall.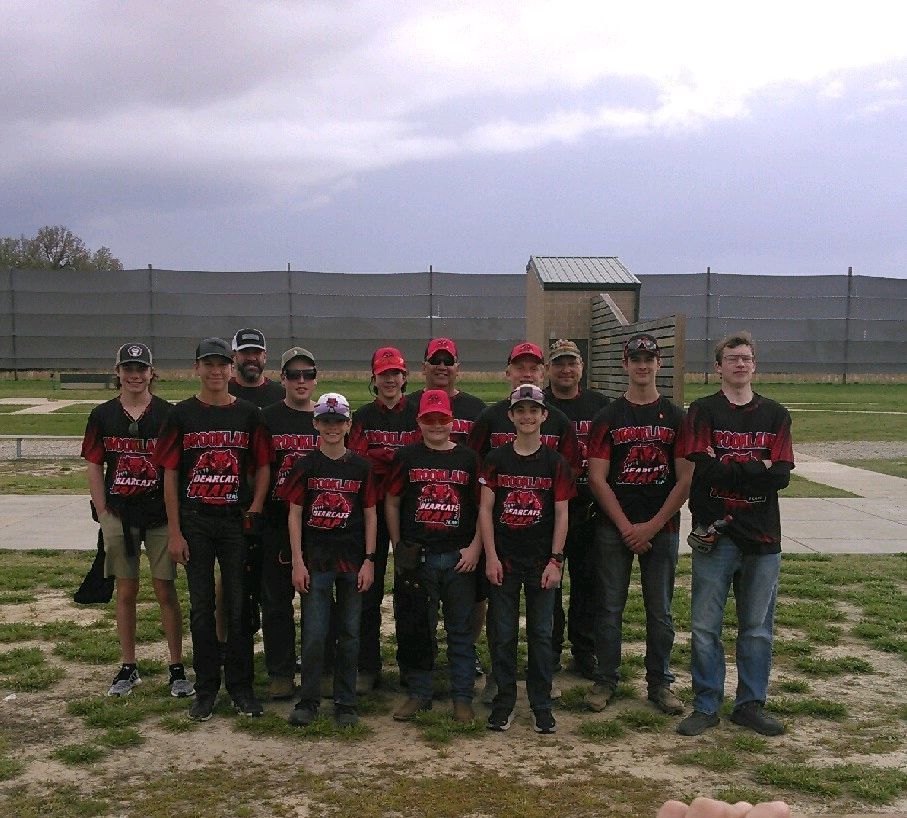 If you are looking for something to do tomorrow evening, come out and see what Brookland Jazz has been cooking up! Brookland Jazz consists of two ability-based ensembles, Jazz 2 and Jazz Cats. Jazz 2 is a developmental band where students learn the basic styles of jazz band, as well as improvisation. Most of these students are also learning to play a secondary instrument during this time. Jazz 2 is under the direction of Mr. Terry Hogard. Jazz Cats is our top band that consists of students that have developed their jazz musicianship enough to play more complex music. The Jazz Cats are under the direction of Mr. Jesse Lyons. Our concert, "Swingin' Into Spring," will be held tomorrow, April 18 at 7pm in the Brookland Auditorium. Admission is free to all who wish to attend. Come out and support live music performed by some incredible student musicians! We hope to see you there.🎶🎷🎺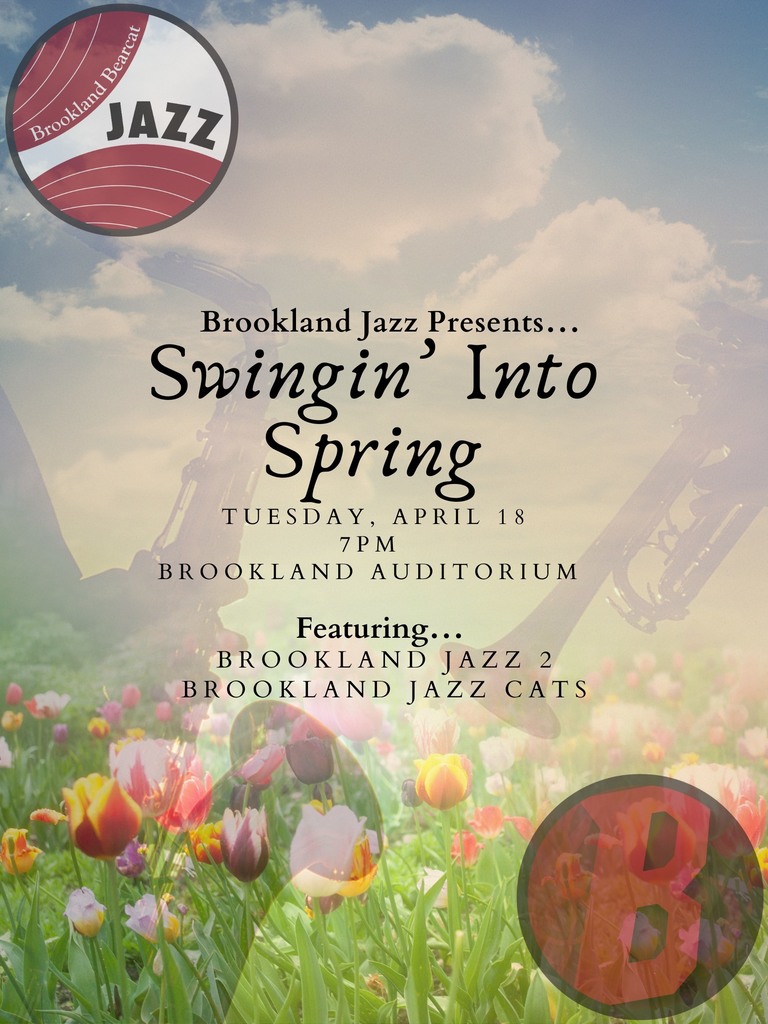 While some things change year to year, one thing does not changed for BPS. That is BPS has some awesome teachers and staff!! As we near the end of the school year, it is that time again to nominate an "Educator of the Year" for each building. Anyone can be considered a "educator" when they have a positive impact on the students and school whether it is in the areas of academics, athletics, or social/emotional growth. Students, staff, parents, and community members are welcome to submit this form. We want everyone's input. Here is the link:
https://forms.gle/GM5vqf1jfmgeHwuw5
The deadline to nominate is April 27th.

Congratulations to our BMP team! They won the silver place in the Great A-State Media Fest! So proud of our 2nd for our first time trying multi-cam broadcasts! The winning basketball game was state finals! Congratulations to:Collin Butterworth, Alex Gallion, Jason McLain, Andrew Boyd, Alex Wilkey, Hayden Coleman, Ben Morris, Darren Morris. This crew also placed silver in social media presence! Congratulations to the individual winners for their firsts: honorable mention Video spot-Jacob Craig, Collin Butterworth; Long Form Video-Jason McLain; graphics-Alex Gallion; Sideline reporting (video talent)- Charley Stallings (not pictured) #bearcat proud #greatastatemediafest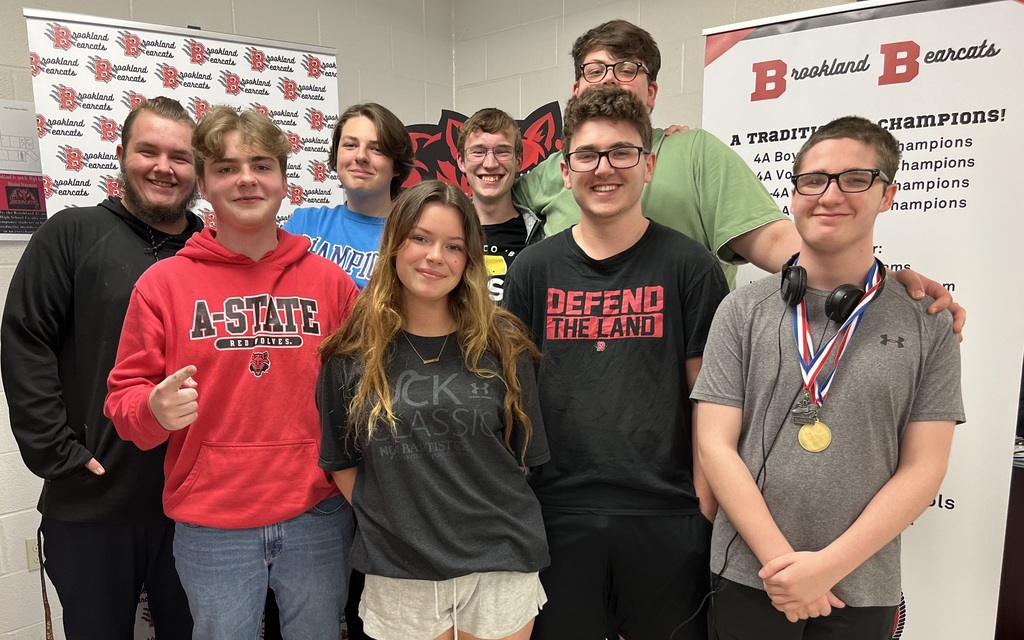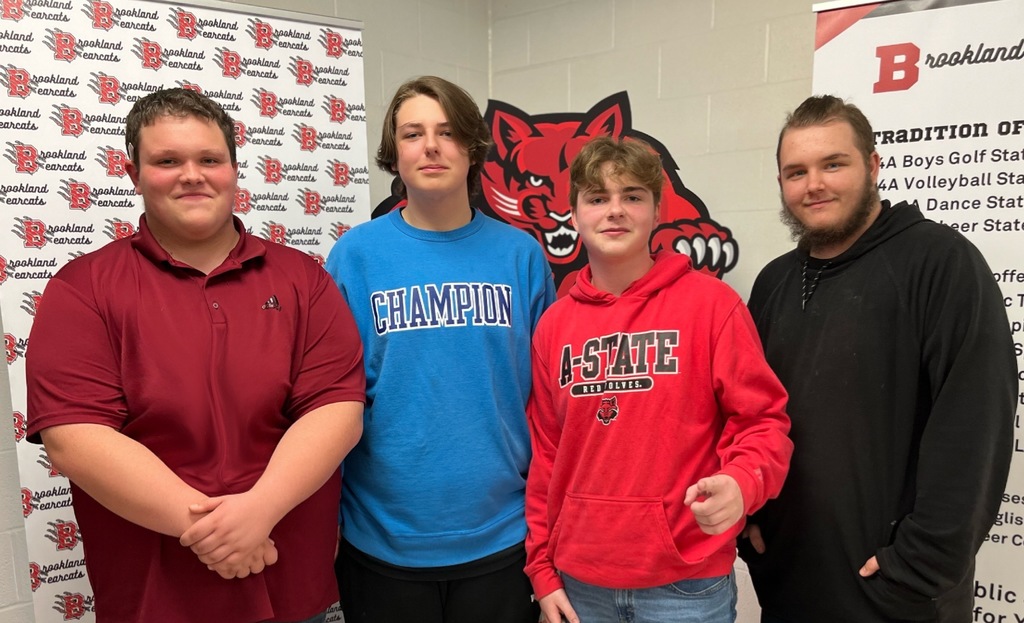 Our HS EAST class was asked to create a logo for a new business! This logo created by Harrison McMechen was chosen to be used!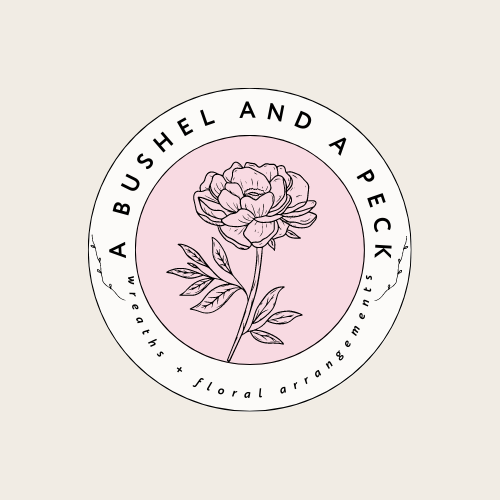 Landon Renigar and Clay Roemer both are taking Automotive Service Technology Classes at NEACTC. Both students competed in a competition at ASU-Newport in Automotive Service Technology. Landon Renigar won second place, and Clay Roemer won third place. Both are receiving a renewable scholarship to ASU-Newport. Clay also received an Excellence in Leadership award from NEACTC.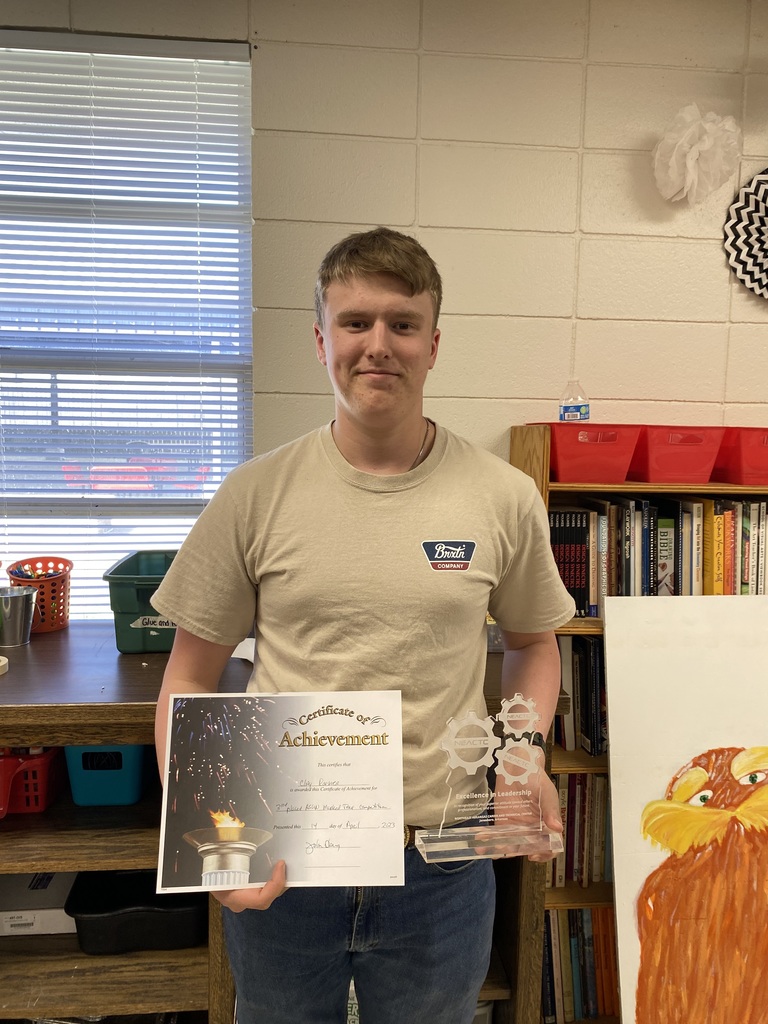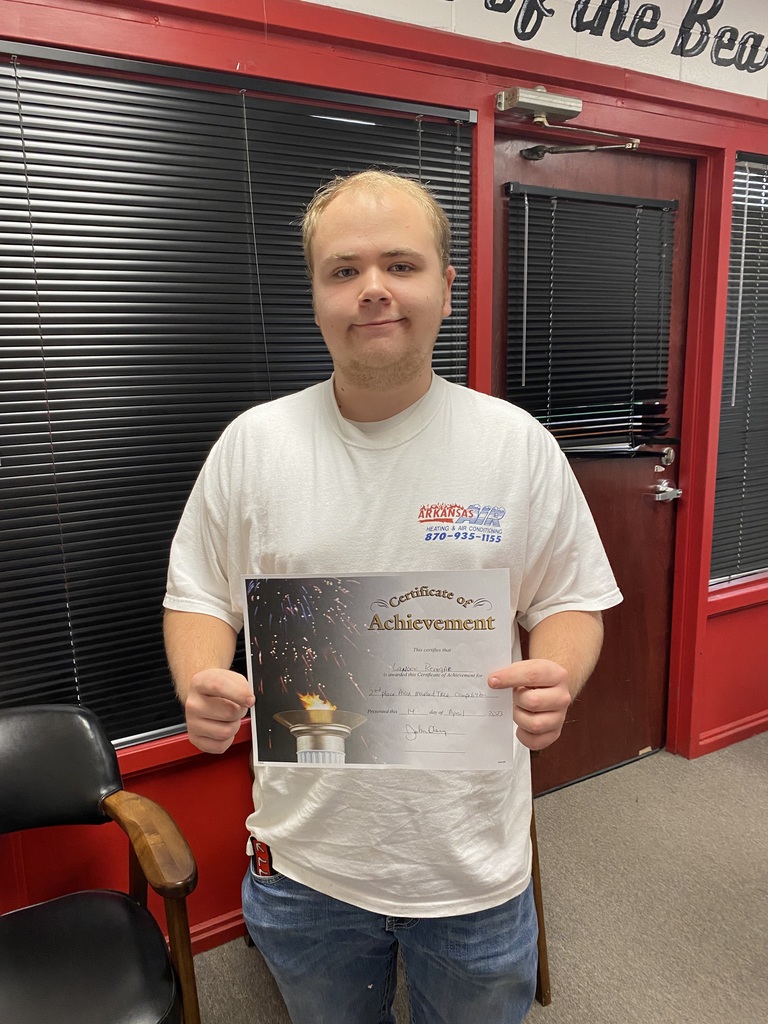 Sophomore Select and Chamber Singers brought home STRAIGHT SUPERIOR SCORES for their State performance!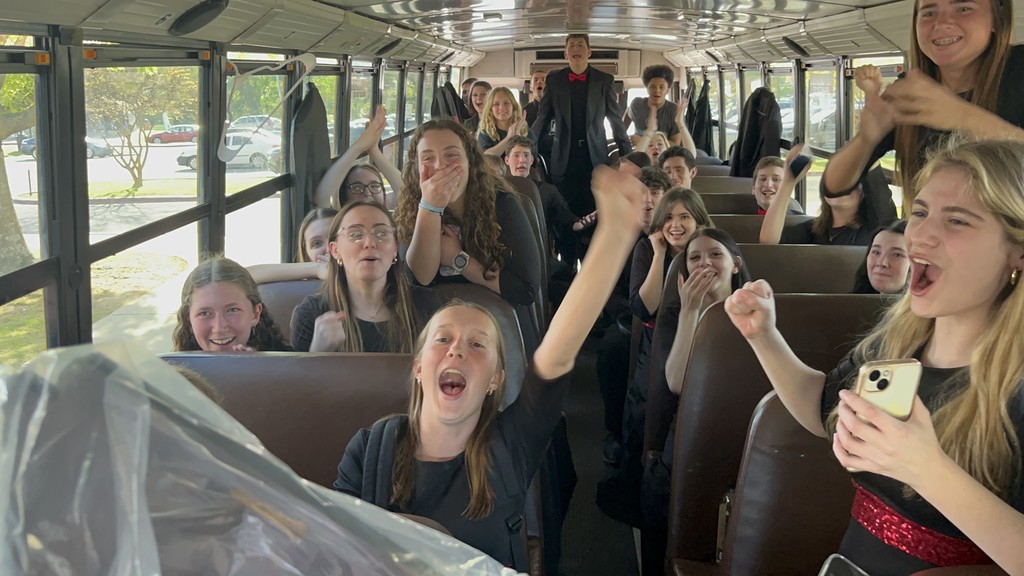 Congratulations to the following Special Olympians that "Defended The Land" and medaled in track and field events today: Madison Allen- 1 Gold and 1 Silver- 25M Dash and Tennis Ball Throw Jayshawn Childers- 1 Silver and 1 Bronze- 100M Dash and Softball Throw Jermaine Childers- 2 Gold- 200M Dash and Standing Long Jump Brady Combs- 2 Gold- 100M Dash and Tennis Ball Throw Jasmine Davis- 2 Silver- 50M Dash and Softball Throw Jon Weston Folsom- 1 Gold and 1 Bronze- 400M Dash and Running Long Jump Rivers Kennon- 2 Gold- 100M Dash and and Softball Throw Darren Morris- 1 Gold and 1 Silver- 100M Dash and Tennis Ball Throw Carol Orr- 1 Silver and 1 Bronze- 50M Dash and Softball Throw Ian Rogers- 2 Gold- 100M Dash and Tennis Ball Throw Bradyn Ward- 2 Gold- 25M Dash and Tennis Ball Throw Noah Warren- 2 Gold- 200M Dash and Running Long Jump Adrian Wright- 2 Gold- 400M Dash and Running Long Jump

It's time to "Kiss" A Senior Goodbye! Our Seniors are about to graduate and move on. Show them your love and support! Send a Hershey's Kisses candy gram to your favorite Senior along with a personal message—just for them. Each message will have a small bag of Hershey's kisses attached to it. Candy grams will be on sale during lunch for both Jr and Sr High Buildings, until April 14th for $2 each. They will be delivered beginning April 17th. The middle school and elementary have flyers coming home today.

Brookland Bearcat Trap Team competed Saturday in a Tournament at the Jonesboro Shooting Sports Complex. They placed 2nd overall in the Senior divisions (9-12th grade), and 3rd overall in the Junior divisions (7-8 grade).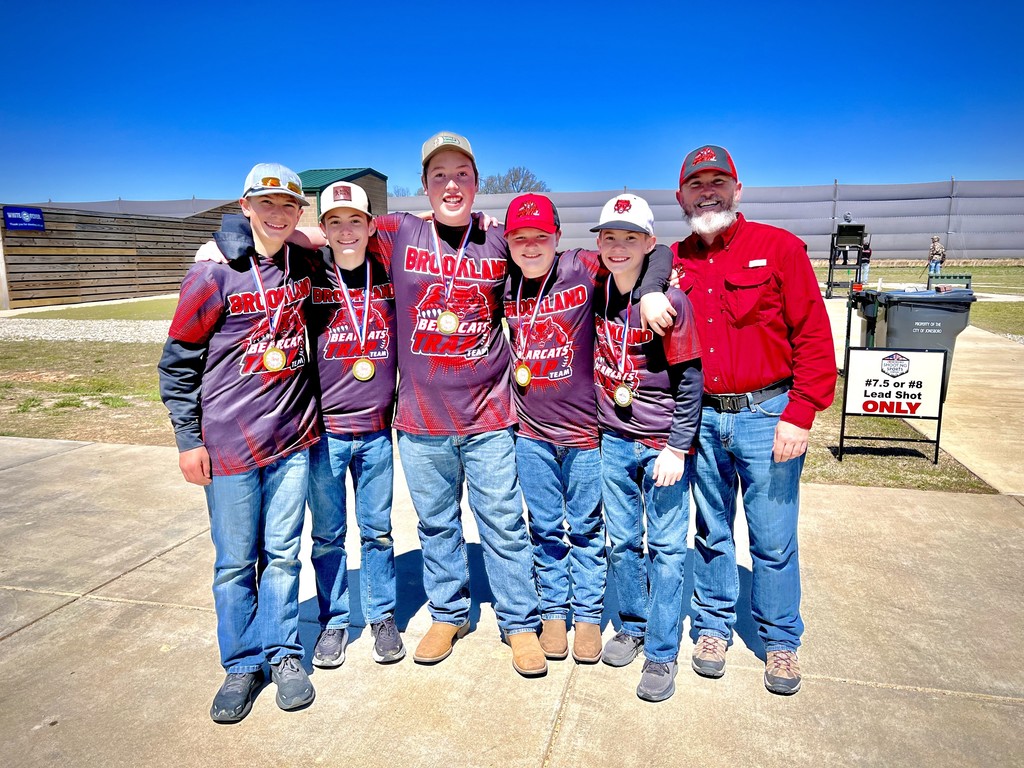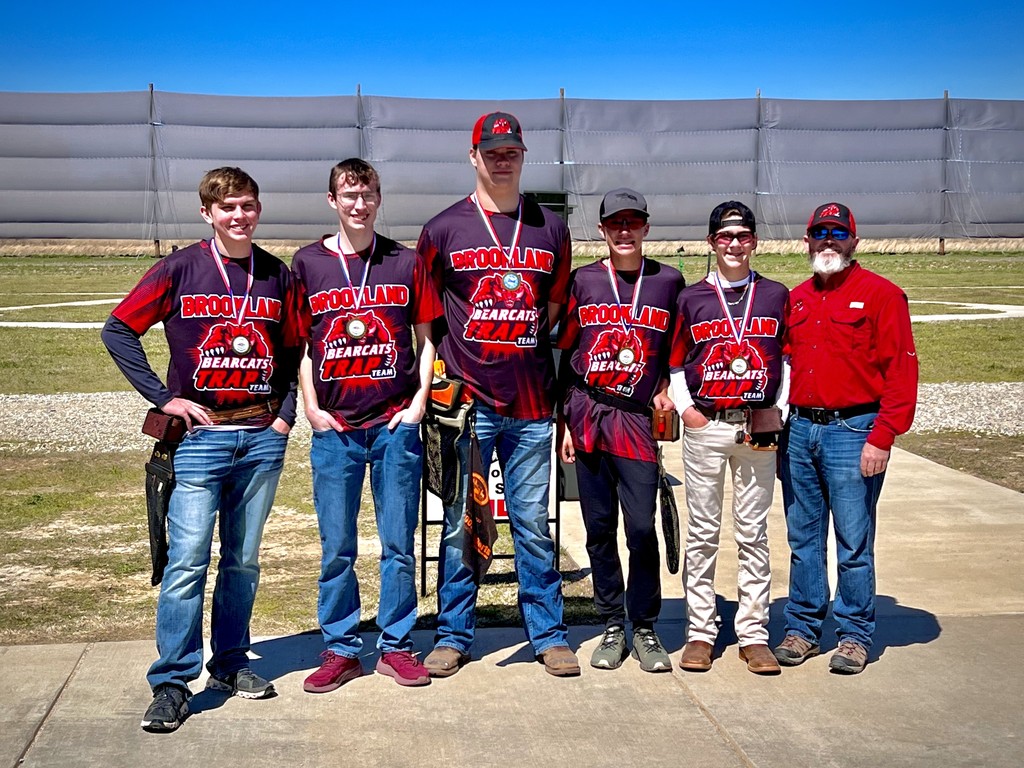 Congratulations to the talent show winners: Vocal Solo - Brianna McMinn Variety - Caden Stone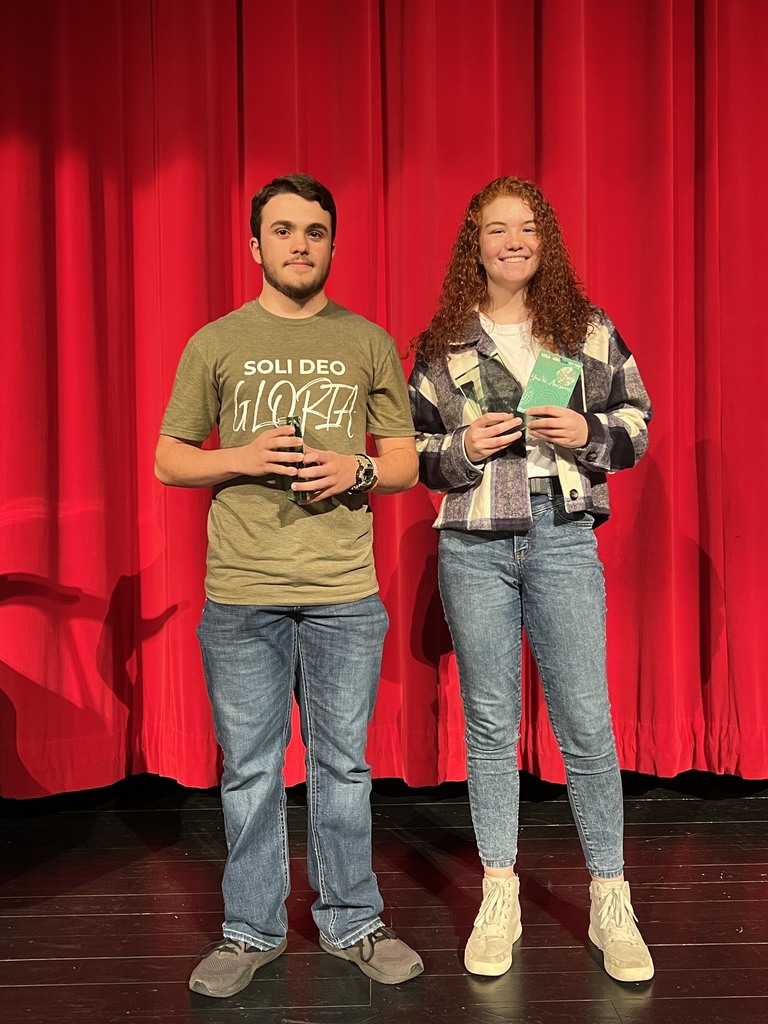 Congratulations to our STATE award winning Student Council. Members that attended the AASC in Harrison this past weekend and received Gold Status recognition are: Ella Kate Thompson, Lauren Rodgers, Chayla Waggoner, Carmen Campbell, Venessa Brannon, Hannah Ming, Jackson Lynn, Ethan Hendrix, Hayden Smith and Caroline Canada. They received 1st place in all three projects they entered in the project competitions: Fundraising - Venessa Brannon School Spirit - Carmen Campbell School Service - Hayden Smith and Lauren Rodgers Also, the student council was elected to be the AASC State Reporter School for the 2023-24 school year with Hayden Smith serving as the student delegate on the AASC Executive Board.

High School Student Council is Hosting their first ever Student Volleyball Tournament! All proceeds go to Coach Parson's family in their fight with Breast Cancer. Get your team signed up!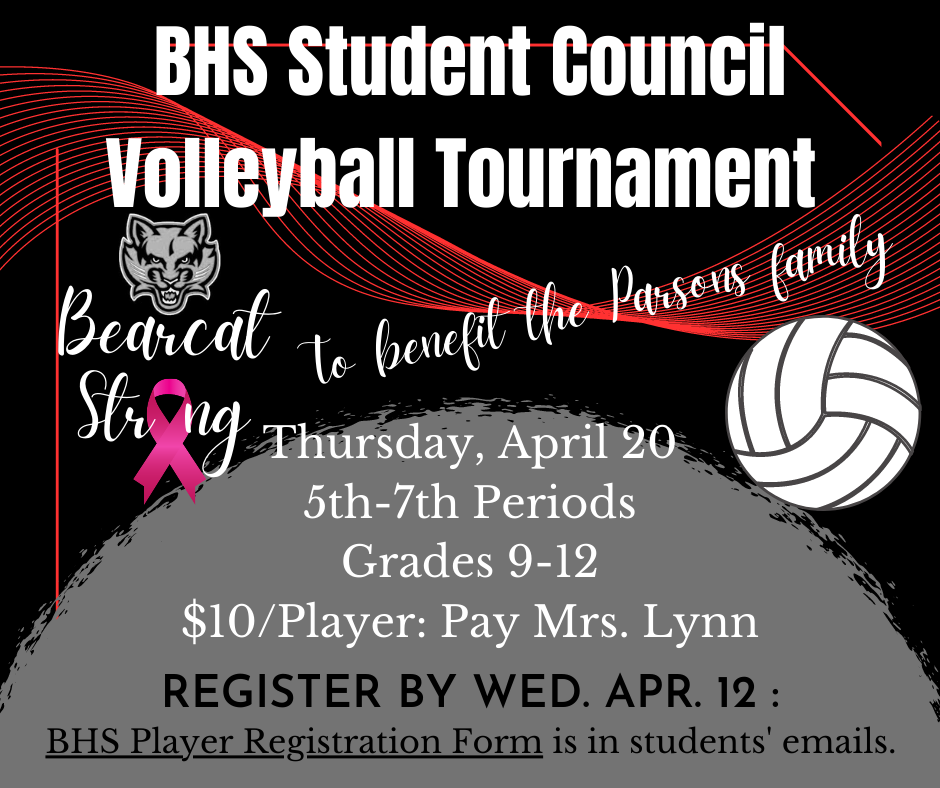 Brookland Public Schools will dismiss early today in preparation for severe weather. Car riders will be dismissed at 1 pm and bus will leave at approximately 1:30.