Congratulations to Abbi Brookreson, Mack Allen and Lily Paslay for being selected for 4A All-State Soccer. Mack Allen was selected All-tournament for the state tournament! Go Bearcats!

Congratulations to Anna Scarborough for being selected for the All-Star team for girls' soccer!

Congratulations to Brandon Parsons and Kim Paslay for being selected as All Star coaches for soccer! We are proud of these Bearcat coaches!

Congratulations to these soccer players - All State Gabe Guimond Ridge Lewis Jesus Ramirez All Star Ridge Lewis

Congratulations to Sara Tuetken! Her acrylic painted work was chosen as one of the 8 finalists in the Congressional Art Competition hosted by Congressman Rick Crawford. Sara's artwork will hang at the Recovery Room in Jonesboro through June.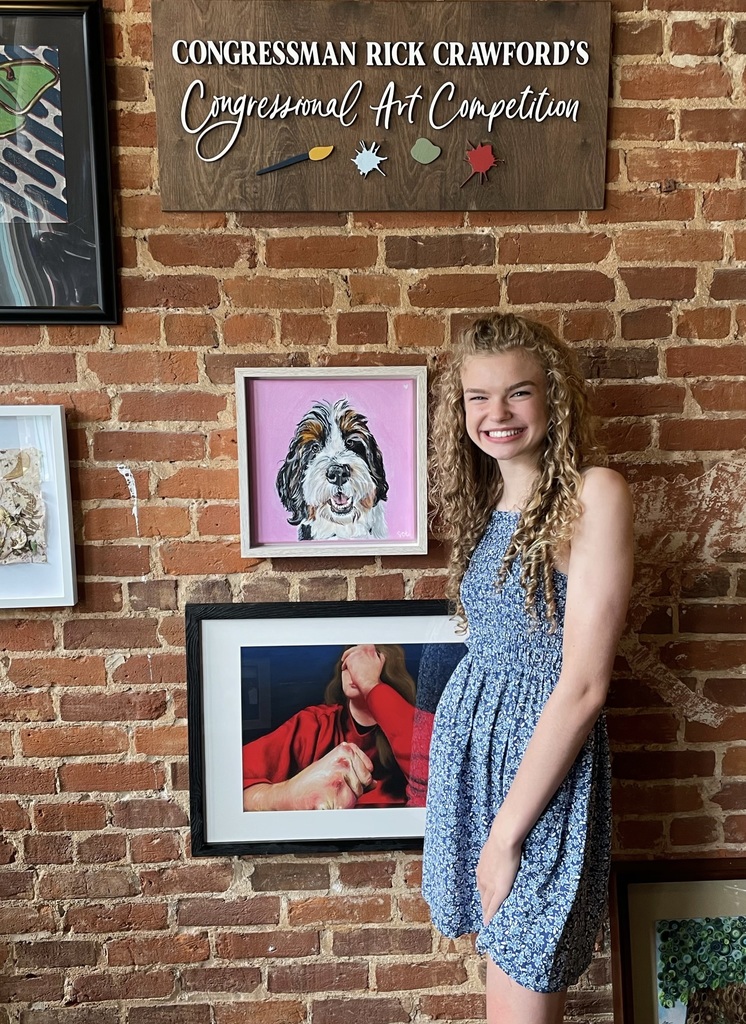 We had our Special Olympics Field Day on Monday. We started this last year when Covid restrictions made it hard for us to participate in track and field. This year we treated this day as a celebration for our athletes for all of their hard work in participating in Special Olympics this year. We competed in bowling, basketball, and track/field. Thanks to those that helped out! Mrs. Gardner on the grill! Mrs. Haustein and Mrs. Martin in concession! Coach Watson as DJ and announcing medals! All of our wonderful paras that go out of their way to take care of these kiddos! So many others helped too! Hope you all have a great summer!

Sara Tuetken was chosen as one of the 8 finalists in the Congressional Art Competition hosted by Congressman Rick Crawford. Sara's acrylic painted "Murphy " was chosen to represent the acrylic category. Sara's artwork will hang at the Recovery Room in Jonesboro through June.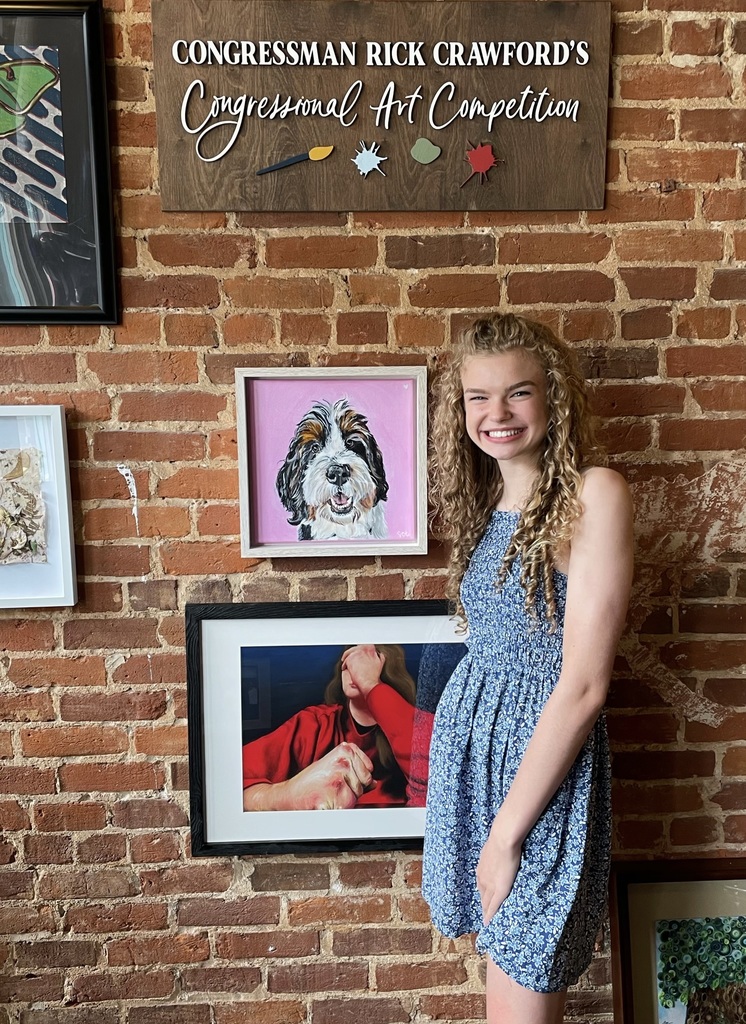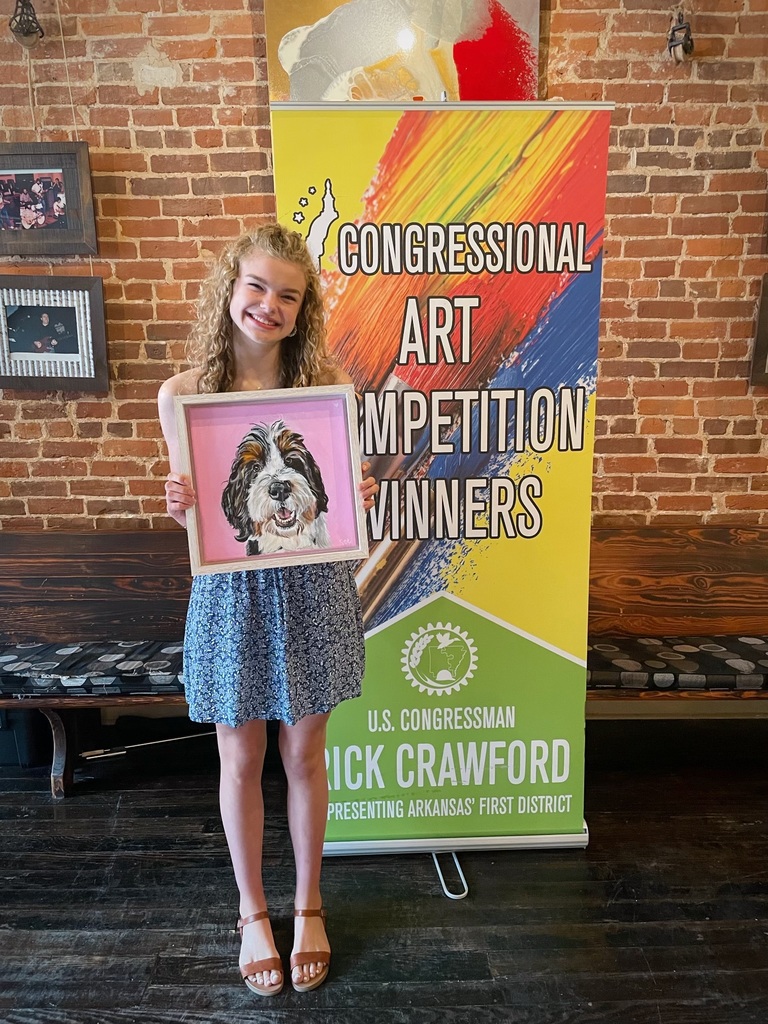 Congratulations to Jack Henry Pettit for being selected for Baseball All-State.


Congratulations to Carmen Campbell, Carleigh McClung, Hayden Smith, Maddie Smith, & Rylee Walker for being chosen to participate in the Jonesboro Regional Chamber of Commerce Jr. Leadership Jonesboro for 2022-2023. This is a great honor and opportunity!

These Brookland Bearcats are going to be competing today and tomorrow at the Jacksonville Shooting Complex. The HS squads are going to be practicing this afternoon. They will individually shoot 50 clays and will bust 250 clays together. They will take the fields on Saturday morning at 11:30AM! Cheer on your Brookland Bearcat Trap Team for Regional Competition!!! Let's go Bearcats!! Bust those clays!!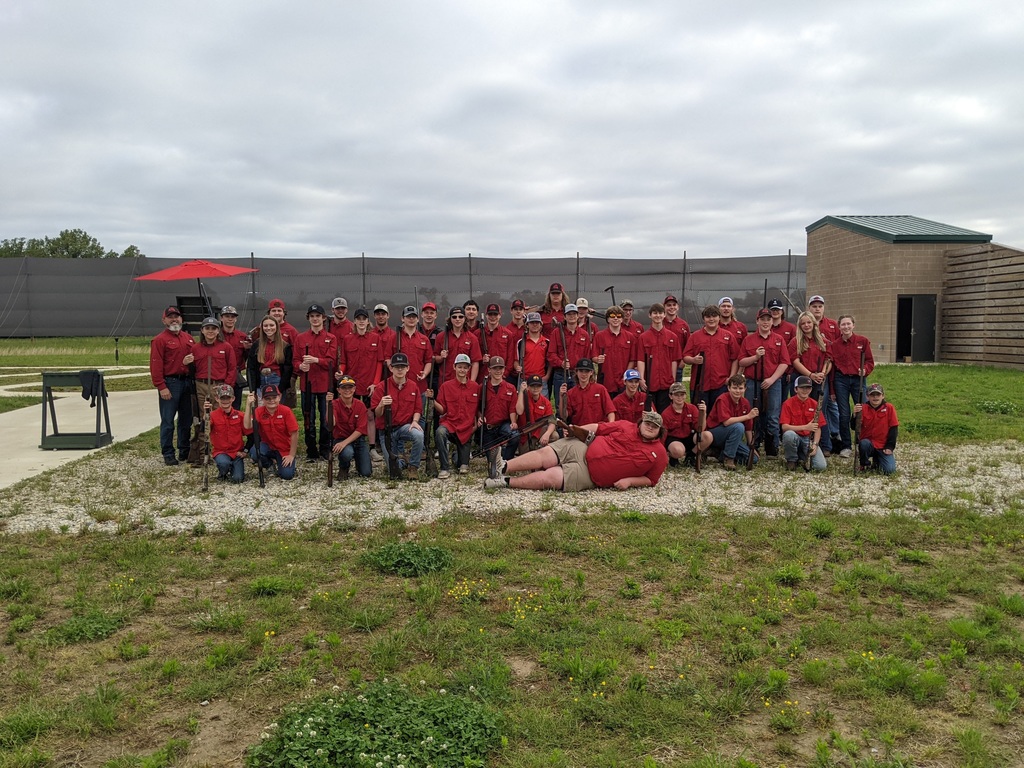 Congratulations to our May Students of the Month - Keeley Beary & Spencer Wyatt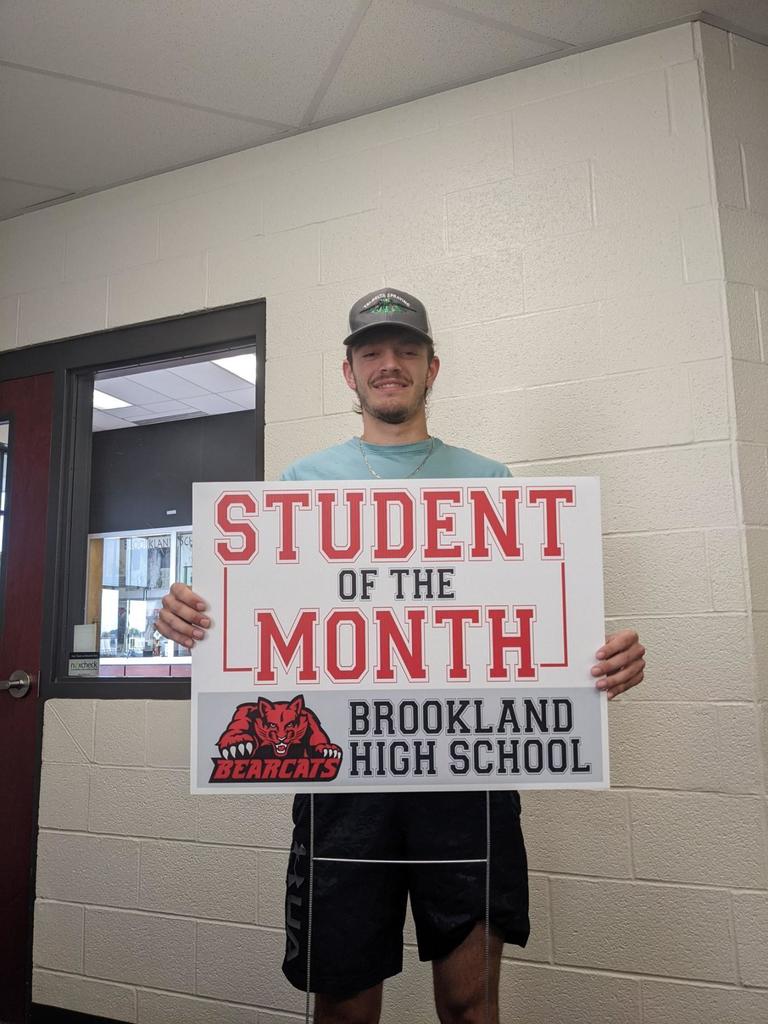 Congratulations to JAG students for earning the following certifications this year. 11 earned Everfi Keys to your Future 4 earned a forklift certification 2 earned the Southwest Airlines Professional Communication Certification 7 passed the Graphic LIteracy portion of Workkeys Congratulations to Survey of Business students who earned the following certifications this year. 4 earned Microsoft Office Specialist Word 1 earned Microsoft Office Specialist Excel 1 earned Microsoft Office Specialist PowerPoint

ALL TRACK uniforms need to be turned in ASAP.

If you are interested or think you might be interested in Cross Country!! There will be a Sr. High Cross Country Meeting tomorrow during the 7th period. In Coach Hammond's room.

If you are taking AP Chemistry next year, please stop by Ms. Herring's room to pick up the summer packet - Room 141.


Brookland High School is going to partner with Black River Technical College for concurrent classes for the 2022-2023 school year. We are so excited about all the new opportunities our students will have in the upcoming years.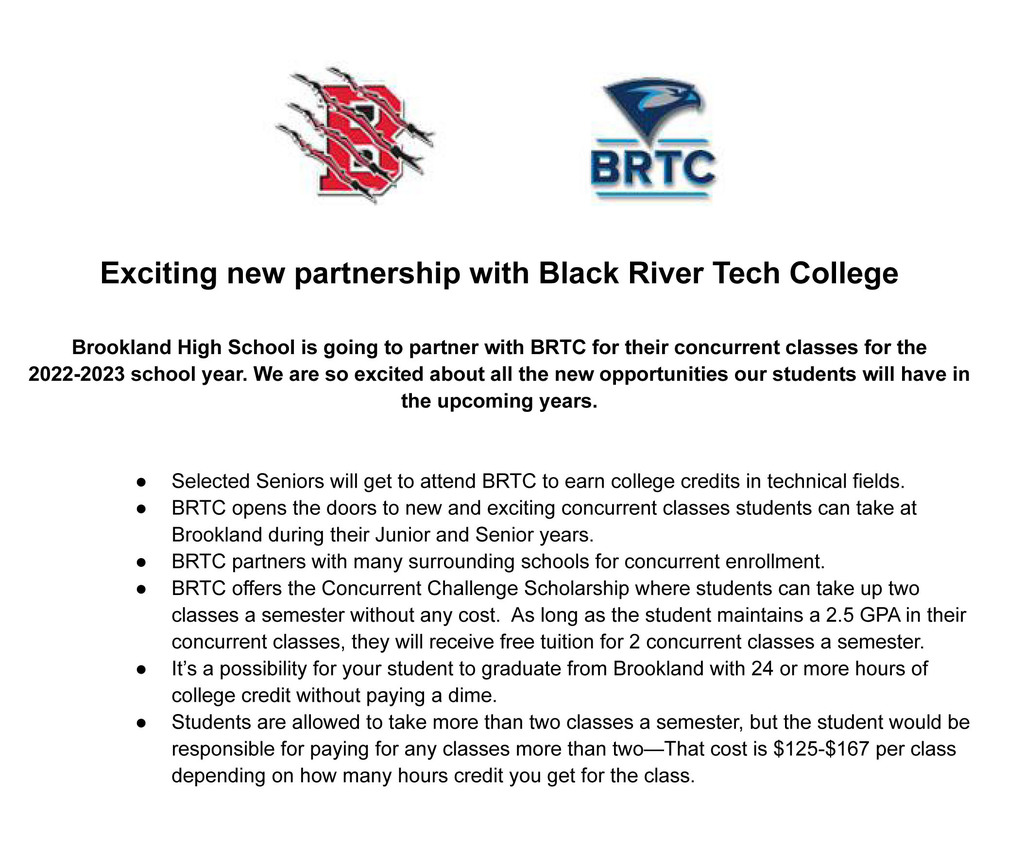 For students and parents of students taking concurrent classes next school year, please see the attached letter regarding our exciting new partnership with Black River Technical College.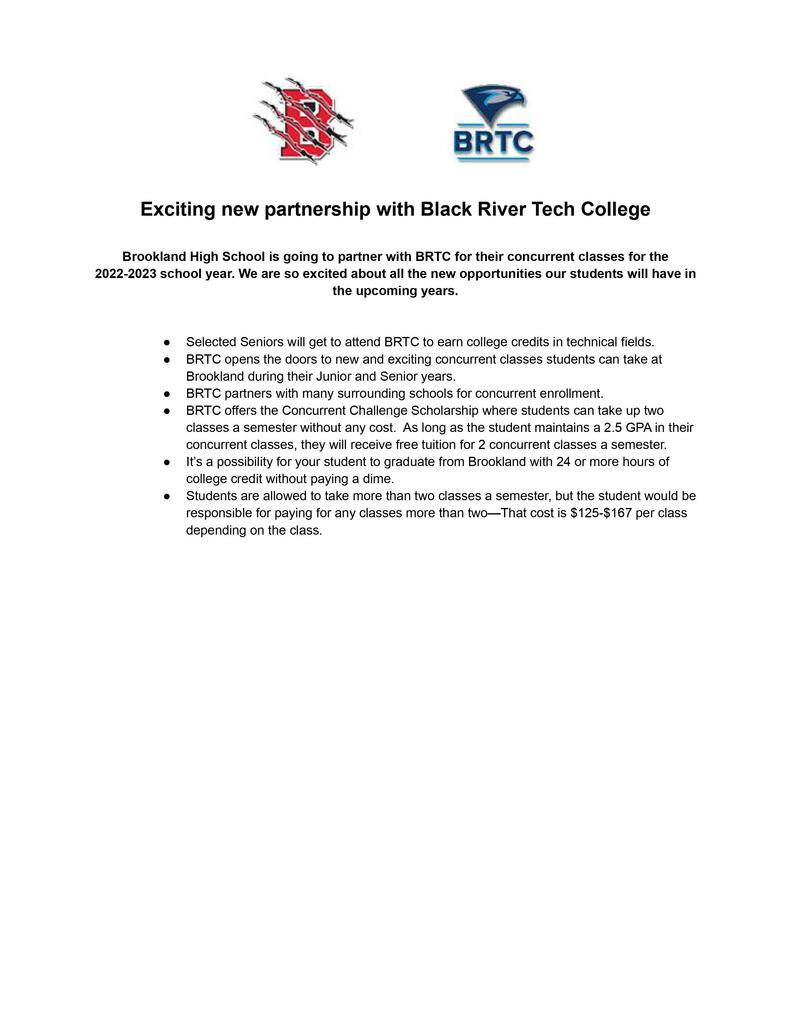 We will be taking up Chromebooks tomorrow during 4th and 6th periods. Please make sure your child brings their school issued Chromebook, bag, strap, charger, and that the Chromebook is charged. If not, the student will be asked to get out of line and charge the Chromebook and then get back in line. If your child has a hot spot checked out, or they have not returned library books, they will need to bring them to turn in. If students owe debt, there will be a table set up for them to take care of this debt tomorrow during this time. If they owe any new debt from the Chromebook check tomorrow or have old debt that is not taken care of, they will have a slip with that debt on it to take home.