Congratulation to the 2022-2023 Brookland High School Teacher of the Year, Katie Dillon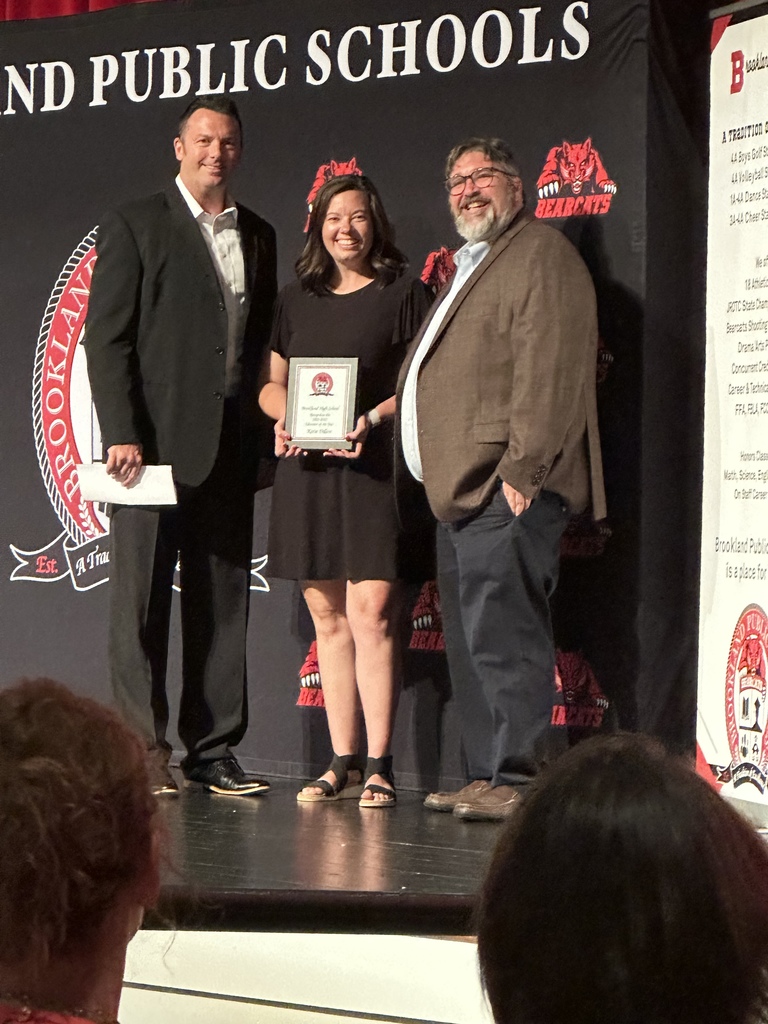 Football Scrimmage tonight at 6:00.
Football Scrimmage is 6:00 tonight.

Congratulations to Andrew Nash and Hayden Coleman for receiving Theatre Scholarships for the fall of '23!

We had 5 SR squads compete in the regional tournament today. All shot well, but SR squad 1 had some great rounds, ending with a 227/250 putting them in 10th place out of 110 squads. They will advance to the State Tournament on Saturday, June 3rd in Jacksonville. Congratulations to: Braxton Craine Jacob Bailey Lucas Welch Hunter Arnold Hadyn McMellon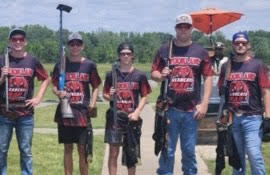 Brookland Bearcats trap competed in a tournament at the Jonesboro Shooting Sports Complex on Saturday. Other teams competing were: Jonesboro Walnut Ridge West Side Cross County Highland McCrory Bearcat JR division squad 1 finished 2nd Bearcat SR division squad 2 finished 3rd Bearcat SR division squad 1 tied for 1st.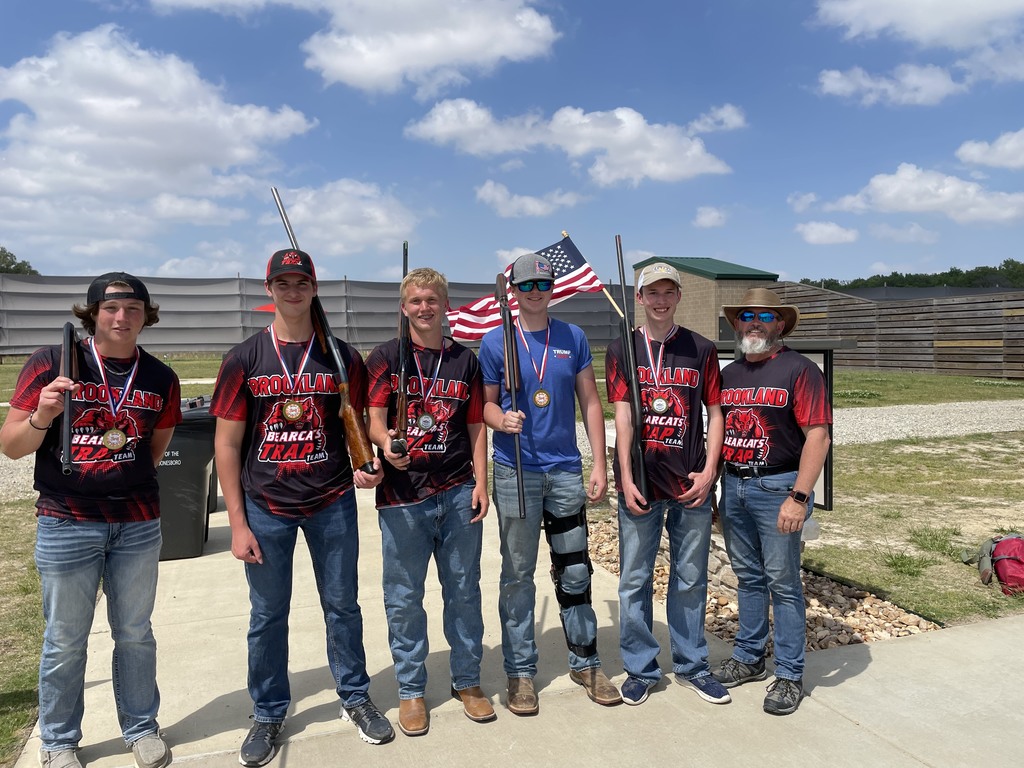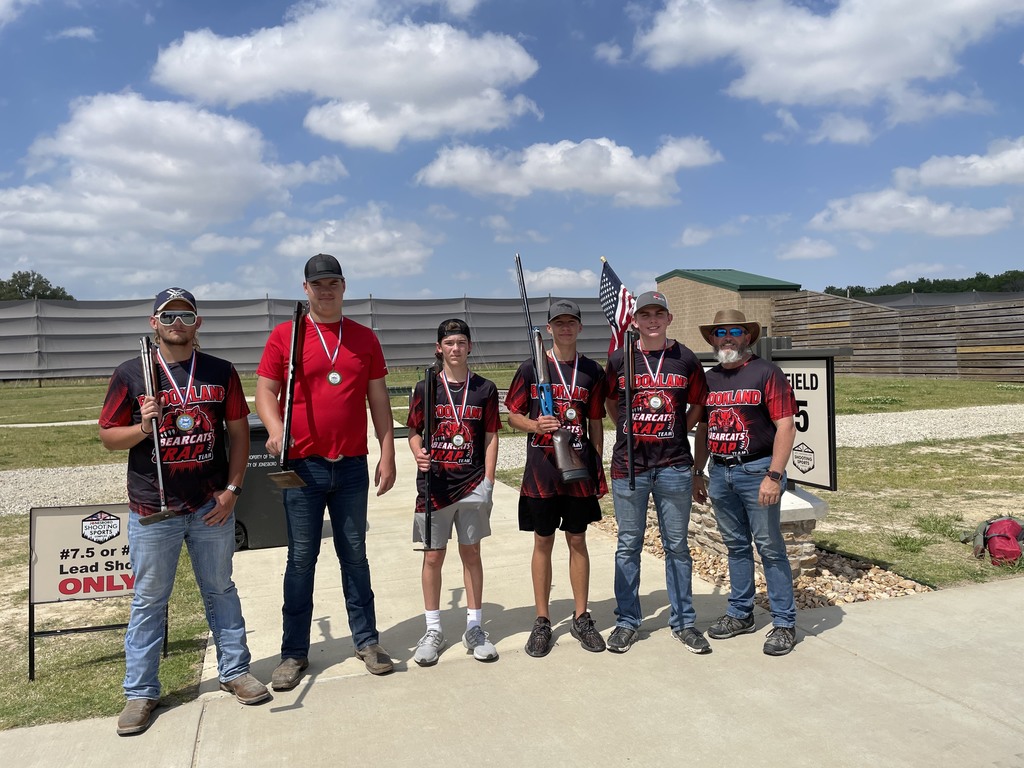 Grupo folclórico de Acuña, a student dance group from Acuña, Mexico, performed at the Fowler Center. The performance was for area schools. Students from the Spanish classes attended and had a meet and greet!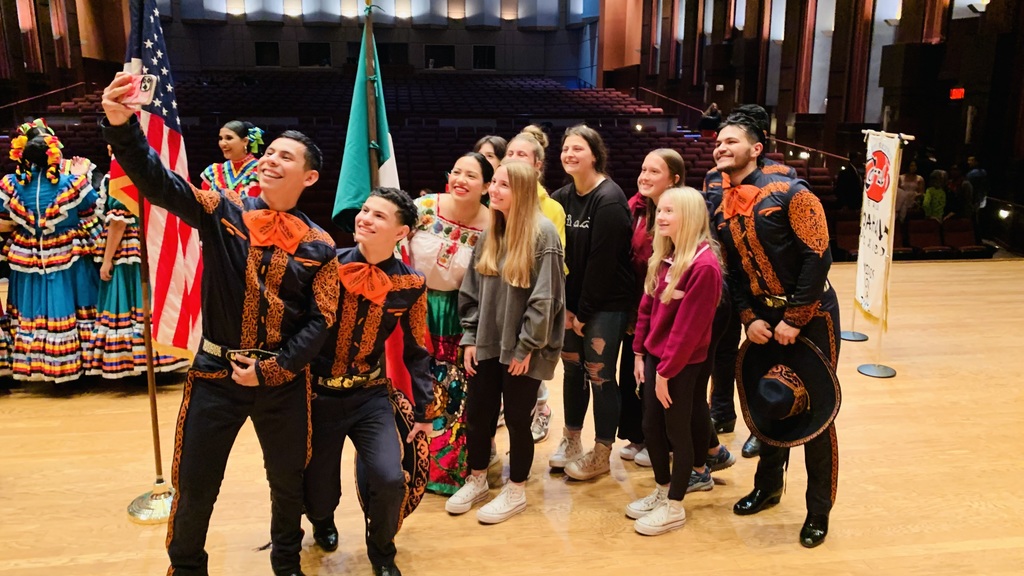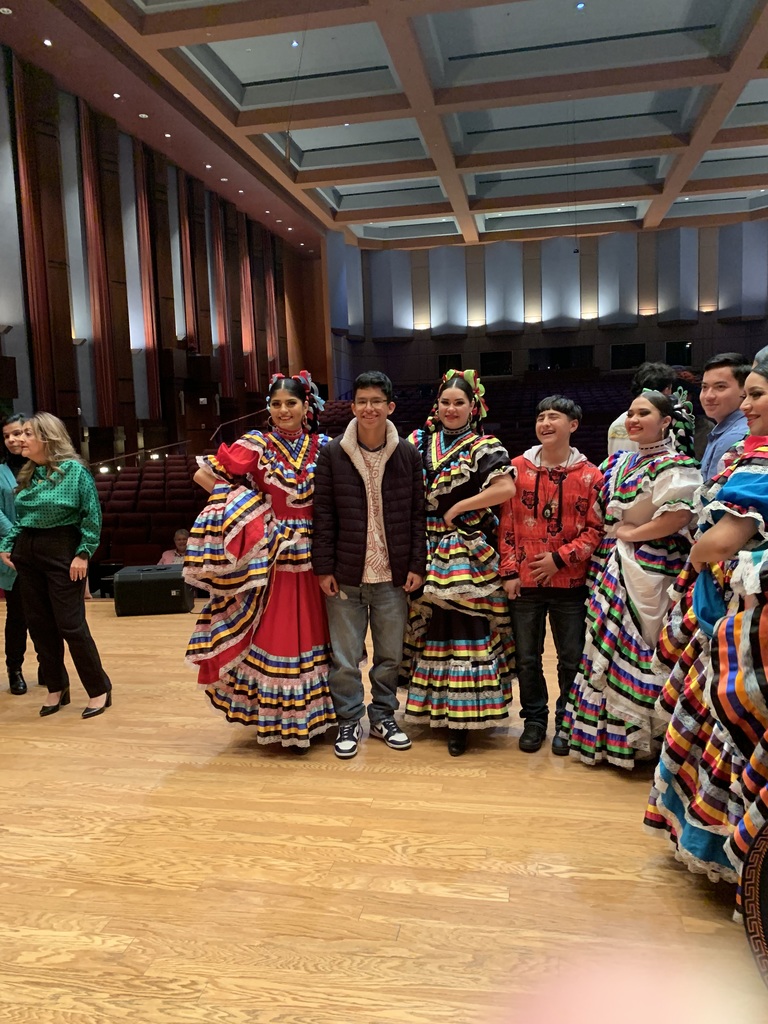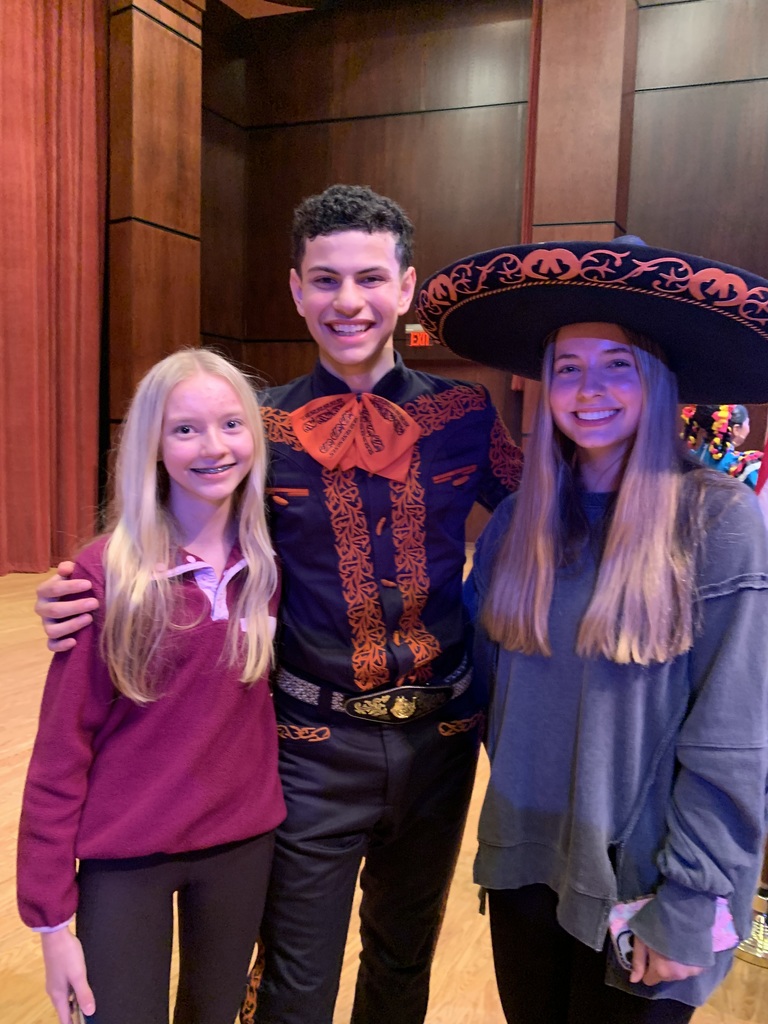 Boys Soccer Won 3-2 over Wynne last night to clinch the Conference Title!! Boys and Girls both are heading to State next week!! Baseball and Softball both won their 1st games of Regionals and Punched their ticket to State!!! Congratulations!

All phones in the district are currently down because of issues outside the district. Hopefully phones will be back up and working soon. Thank you for your patience.

Semester Test Schedule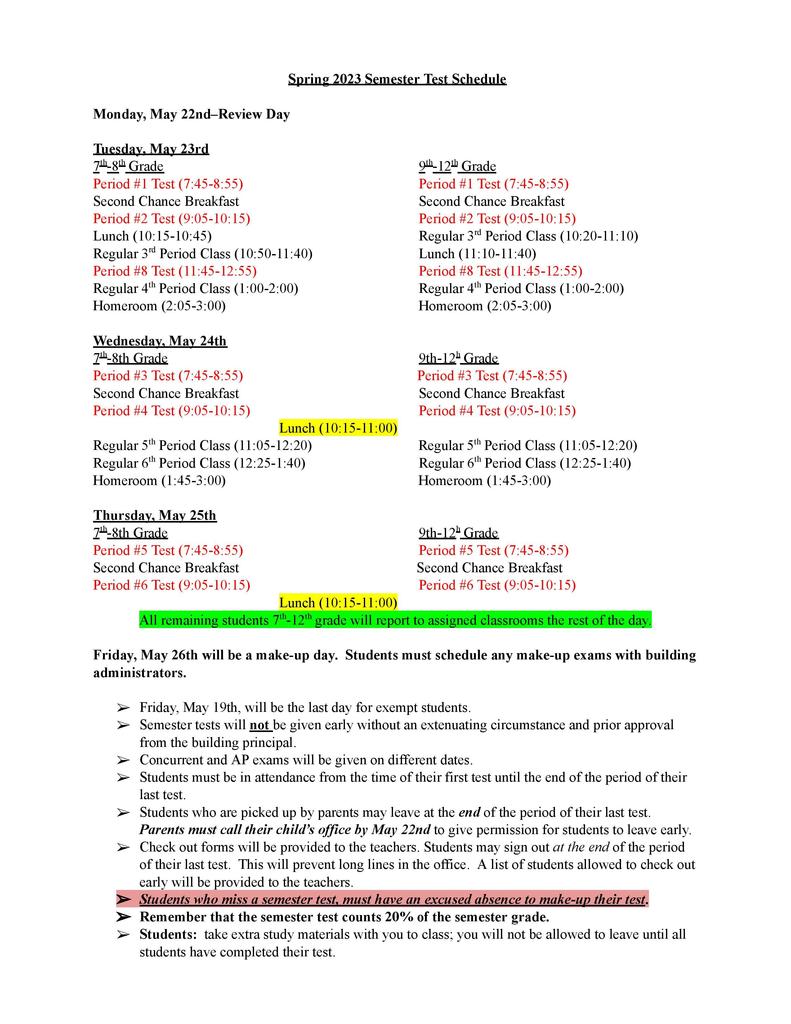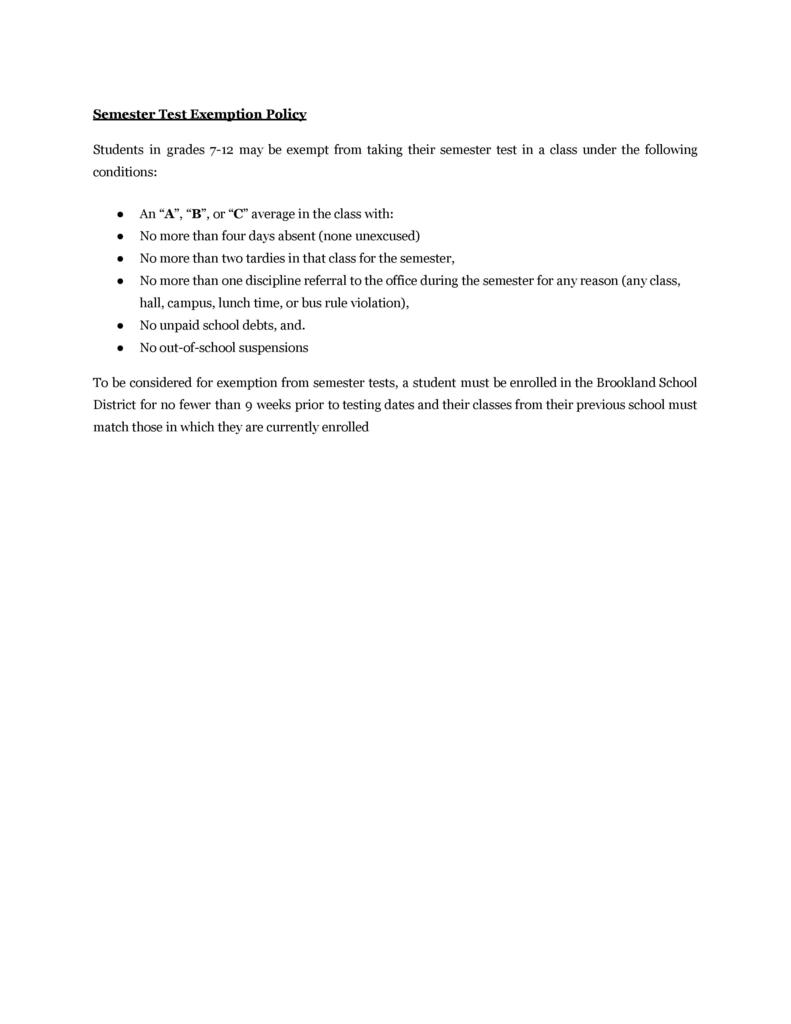 Spring Sports Update! Bearcat Baseball are 4A conference and district champs with a 7-1 conference record! They play Thursday in Regionals @ 4:00. Lady Bearcat Softball are undefeated 4A conference champs with a 8-0 conference record and District Tournament Runner-Ups! They play Thursday in Regionals @ 12:30. Soccer is your Conference Champions! Lady Bearcat Soccer is currently 2nd in conference with a 7-2 conference record. Both teams are looking to make a run in the state tournament. Trap Team placed 2nd in a tournament last Sat. and have placed in several other tournaments this season. Regionals for the Sr. Division is May 13th with the top 16 squads going to state. Girls track finished 3rd in District and are competing at State Today! Great Time to be a Bearcat!
Mr. Wyatt emailed out information about the summer ACT Prep that will take place on the Brookland High School Campus. The ACT Summer Prep Course runs from May 30 to June 9th. For more information about the prep course email
mwyatt@bpsbearcats.com
.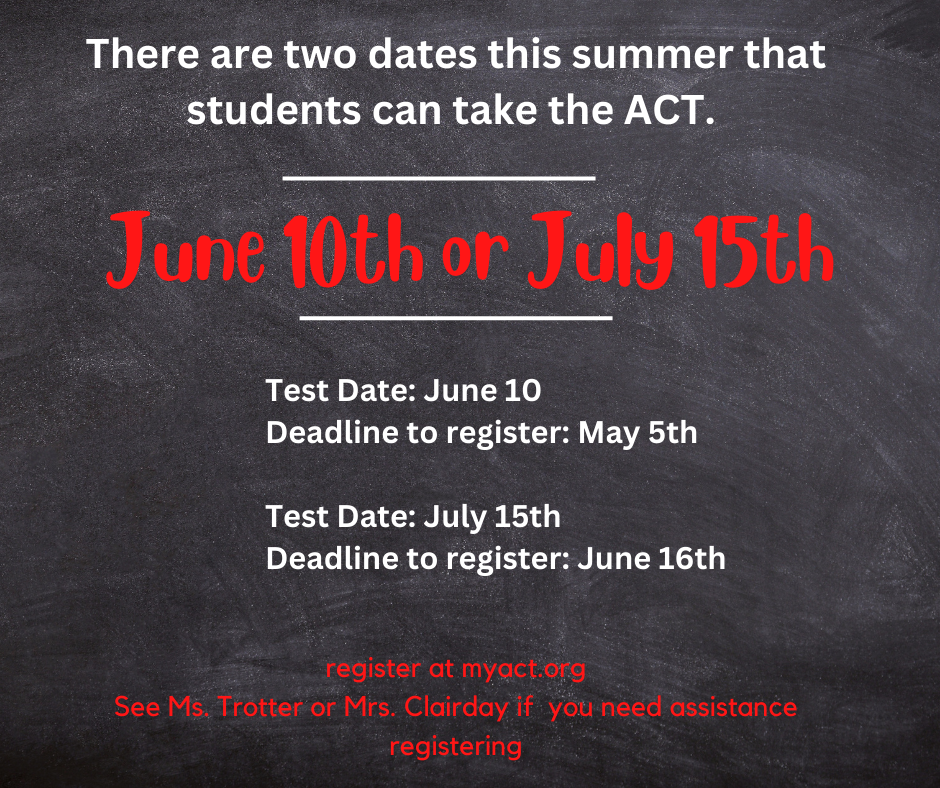 Congratulations to these four Senior Band Members!!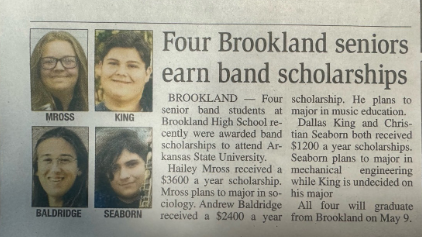 Don't forget: Saturday is the Keep Brookland Beautiful Clean-Up Day! Join us at 10:00 in the High School Parking Lot!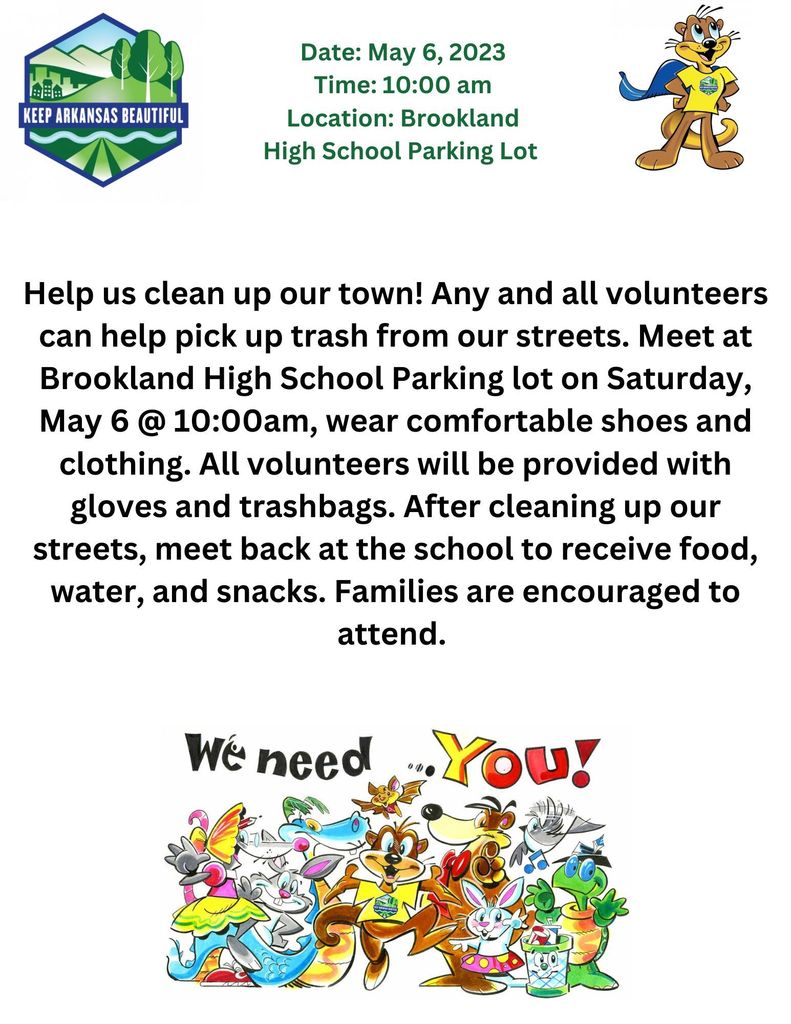 Tomorrow is the BIG DAY! Please remind your family, friends, neighbors, co-workers and anyone else you know that we will be set up with FANTASTIC Mattresses, AWESOME Pillows, GREAT Mattress Protectors, and AMAZING Sheets in the Brookland High School Auditorium tomorrow from 10am-5pm. This is a very important fundraiser for our group, so we hope to see all of you this Saturday, between 10am – 5pm!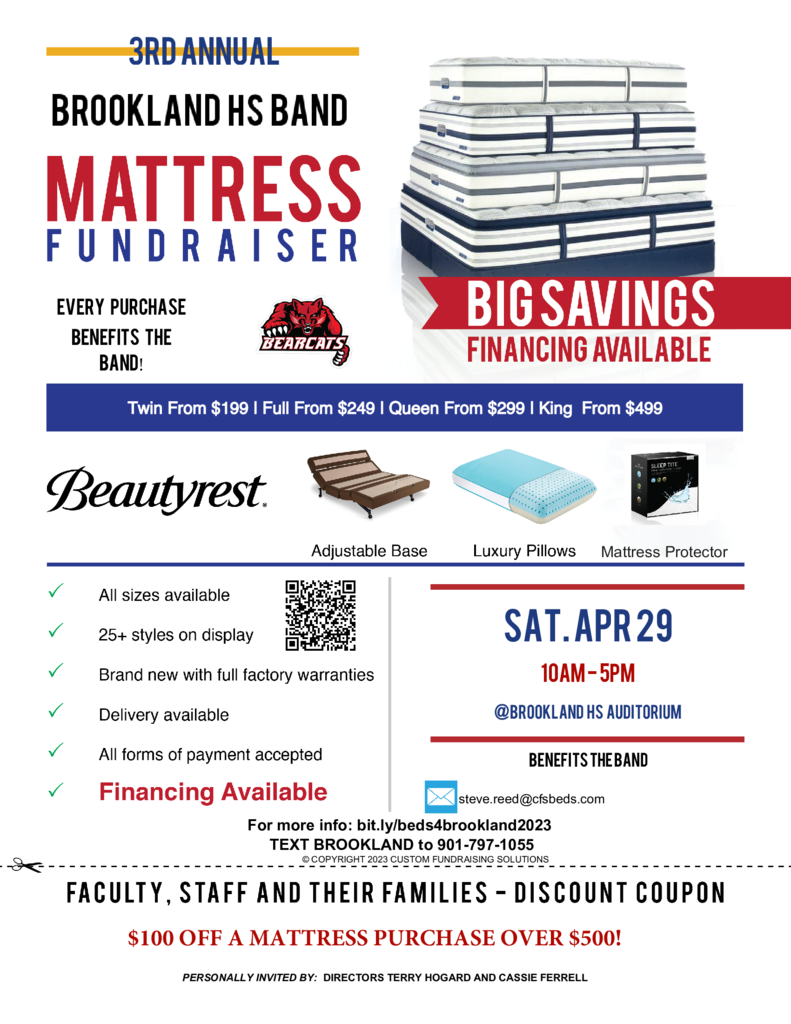 On Wednesday, the juniors got to participate in an industry panel. Andrew Boyd, Jason McLain, and Alix Wilkey helped moderate the conversation. The following businesses sent a representative to talk about their career and industry: Families Inc, Farm Credit Mid-America, Nabholz Construction, NEA Hospital, and Nucor.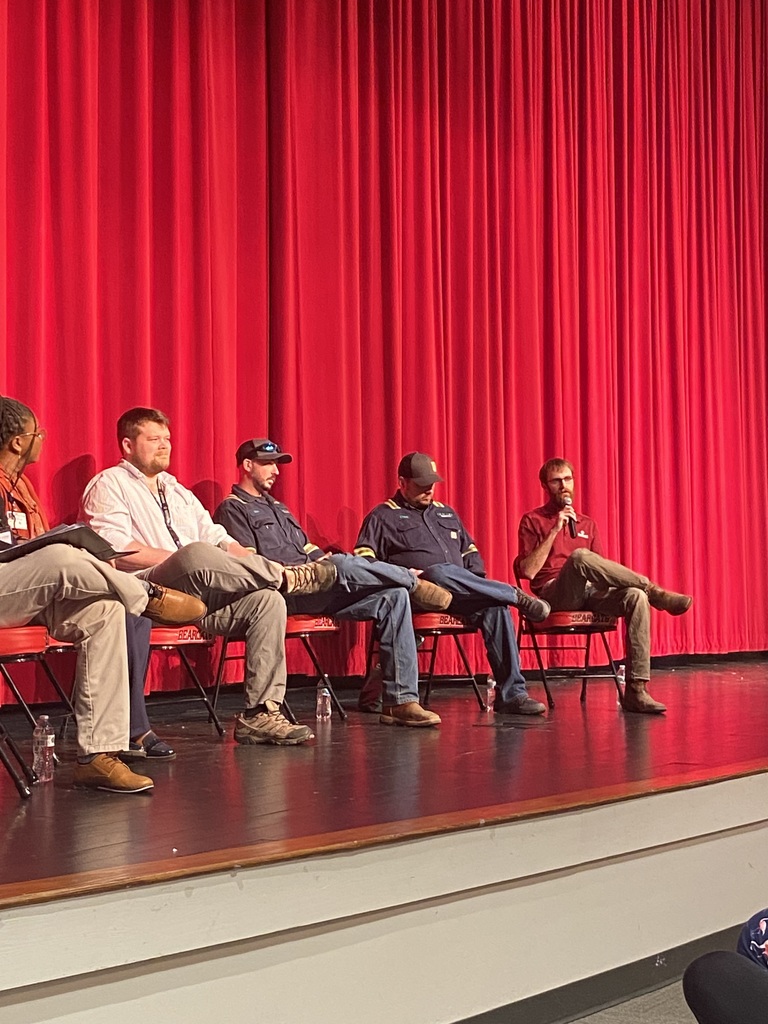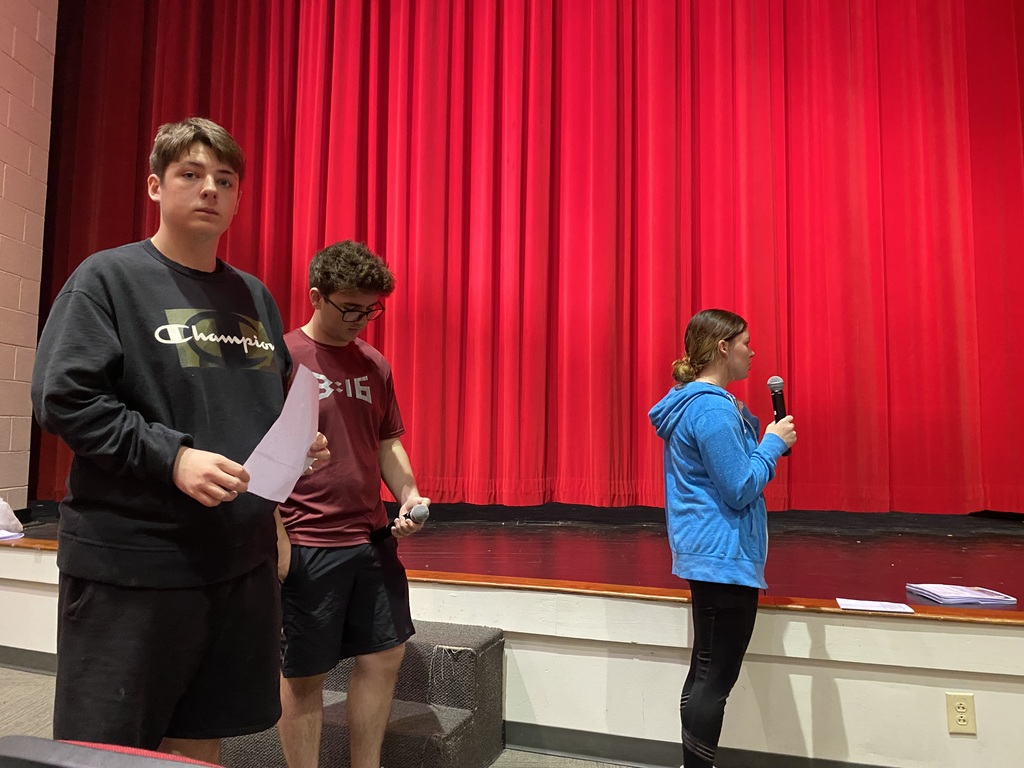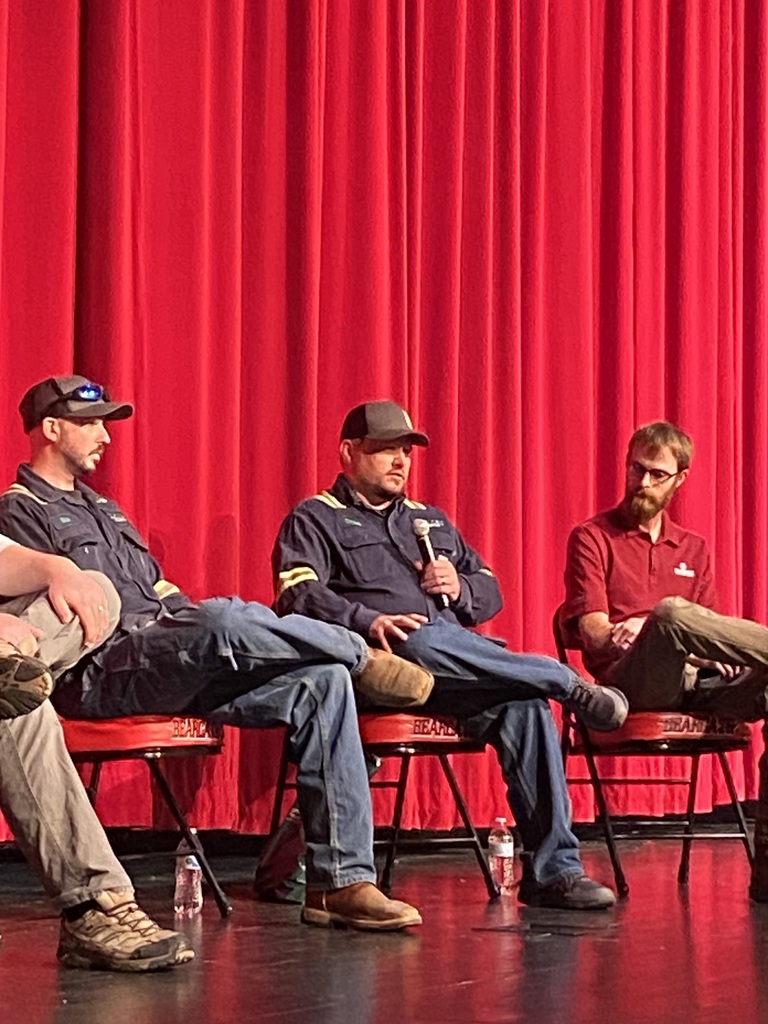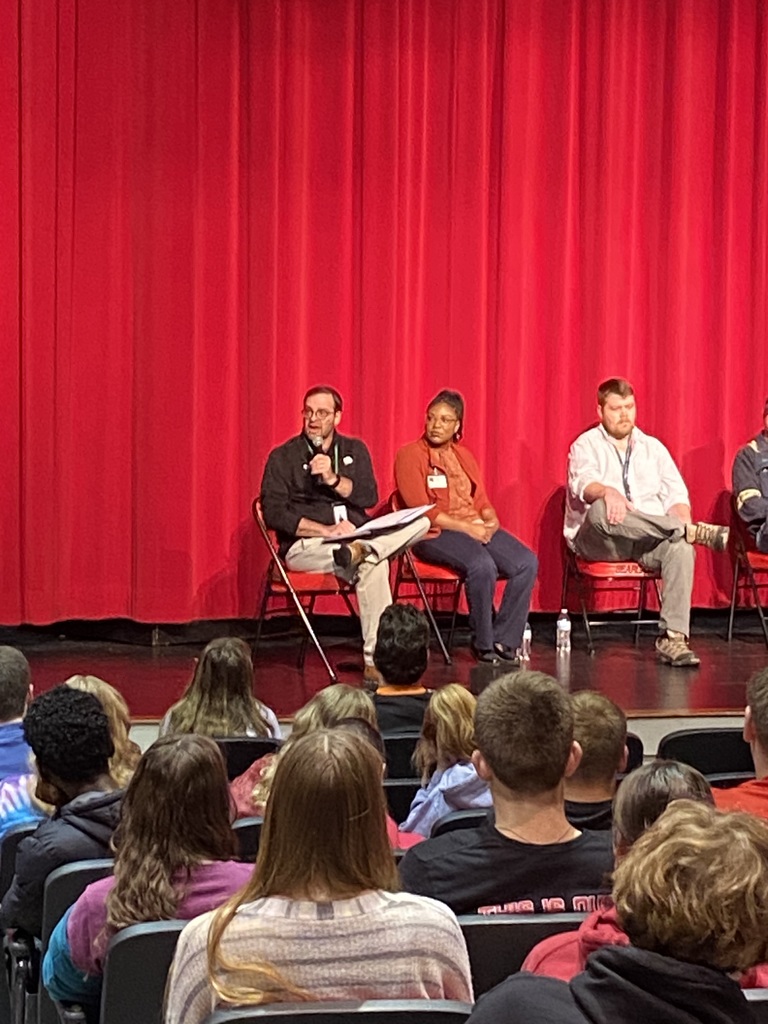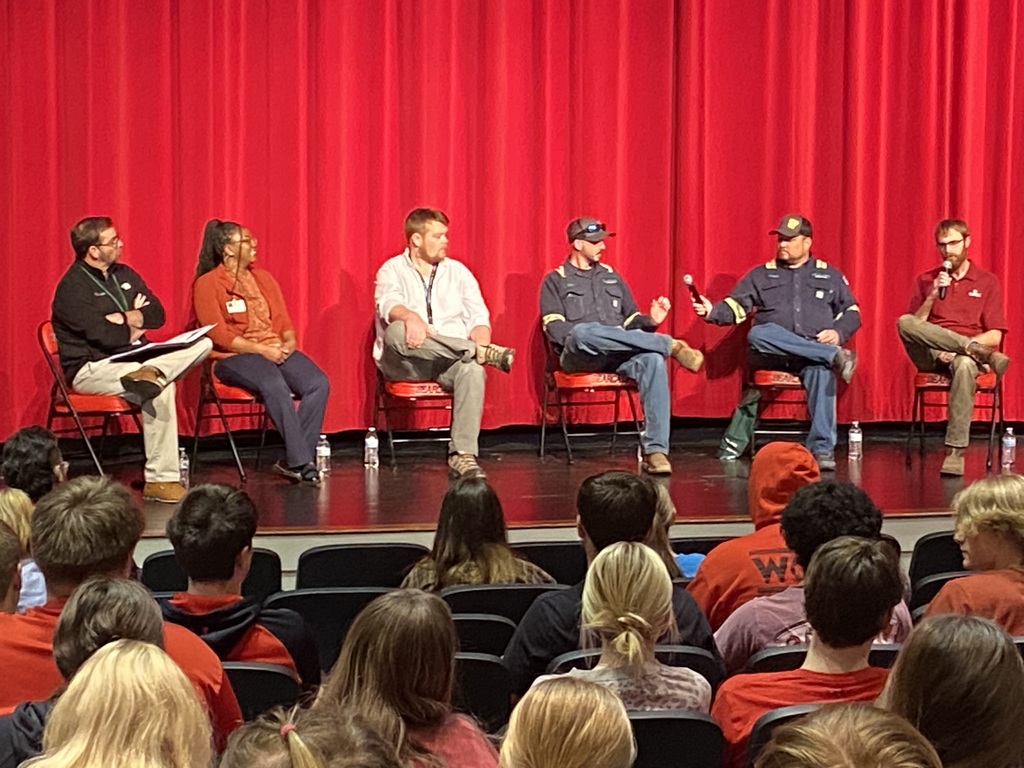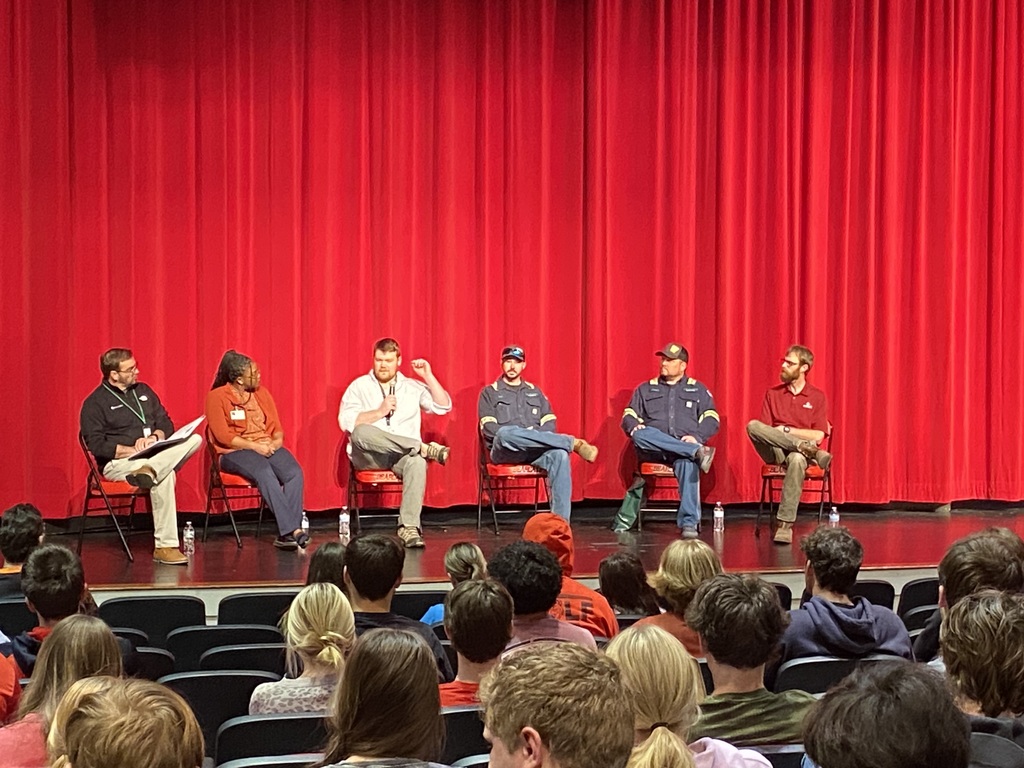 Join us for a Glow Run, May 12 @ 8:00!!!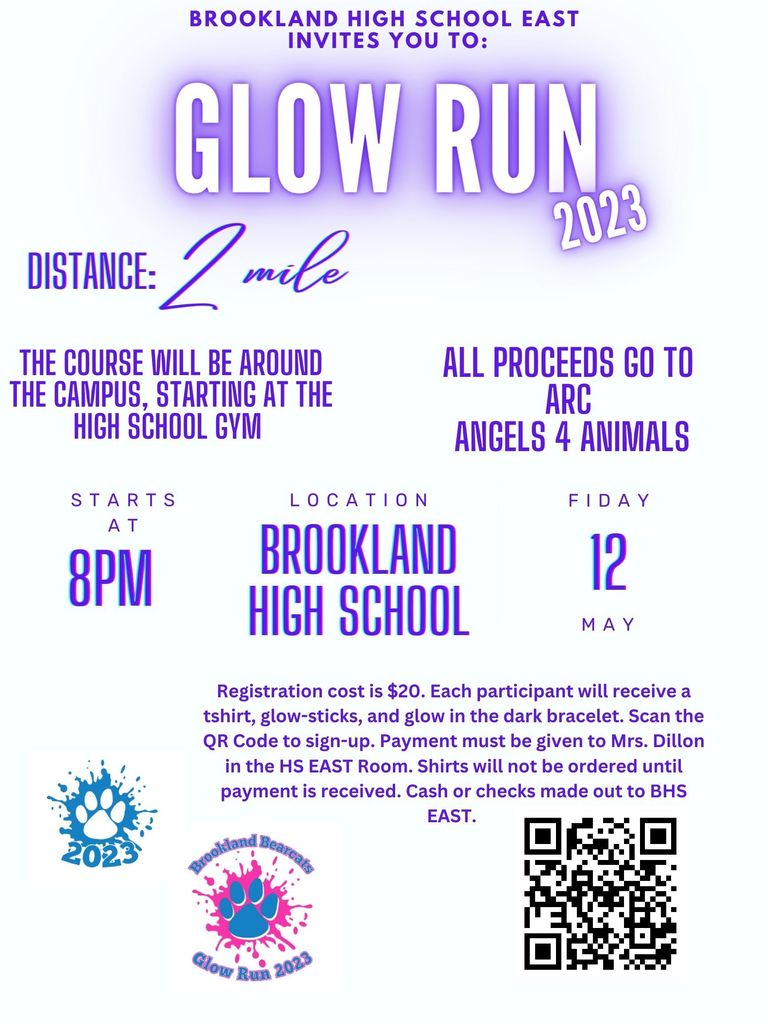 Congratulations to Jacob Bailey, Ethan Cook, Braxton Craine, and Lucas Welch. They won in multiple divisions at the trap tournament in Batesville Saturday. Please congratulate them if you see them! Jacob Bailey - SubJunior division Champion AND Handicaps Runner-Up Ethan Cook - "C" Class Champion Braxton Crain - Junior Division Champion Lucas Welch - "D" Class Champion AND Handicaps Champion.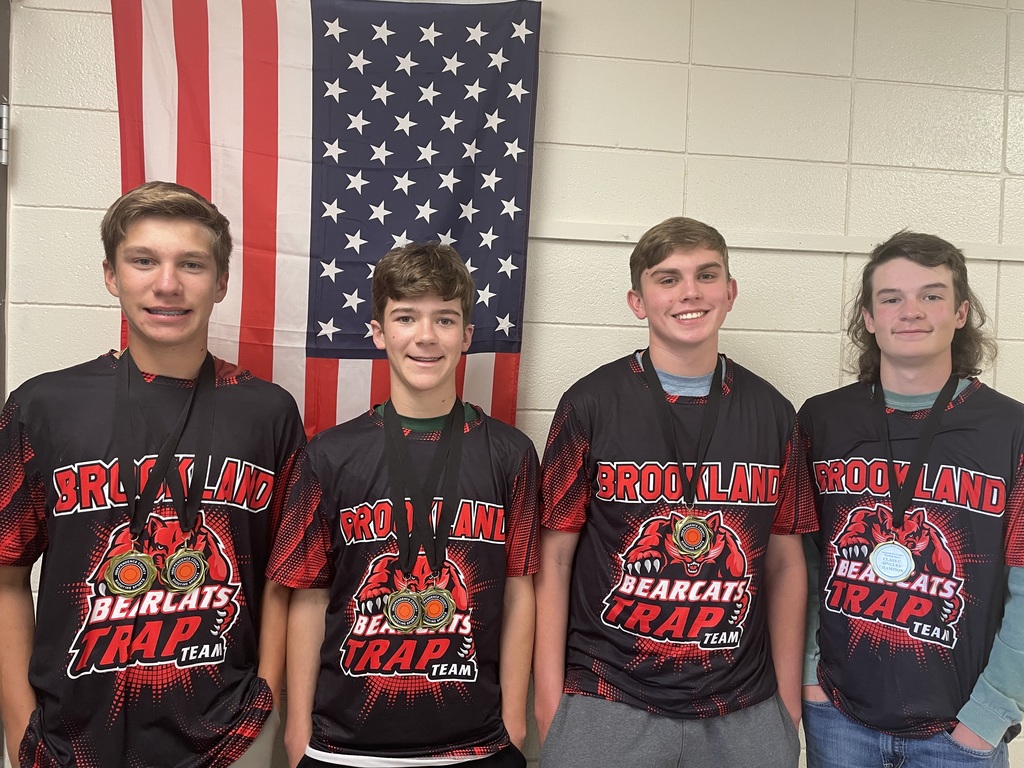 JAG students learned interview techniques with Dr. Cox from Be Pro Be Proud. Keaton Watson participated in the Be Pro Be Proud Draft Day Industry Career Fair.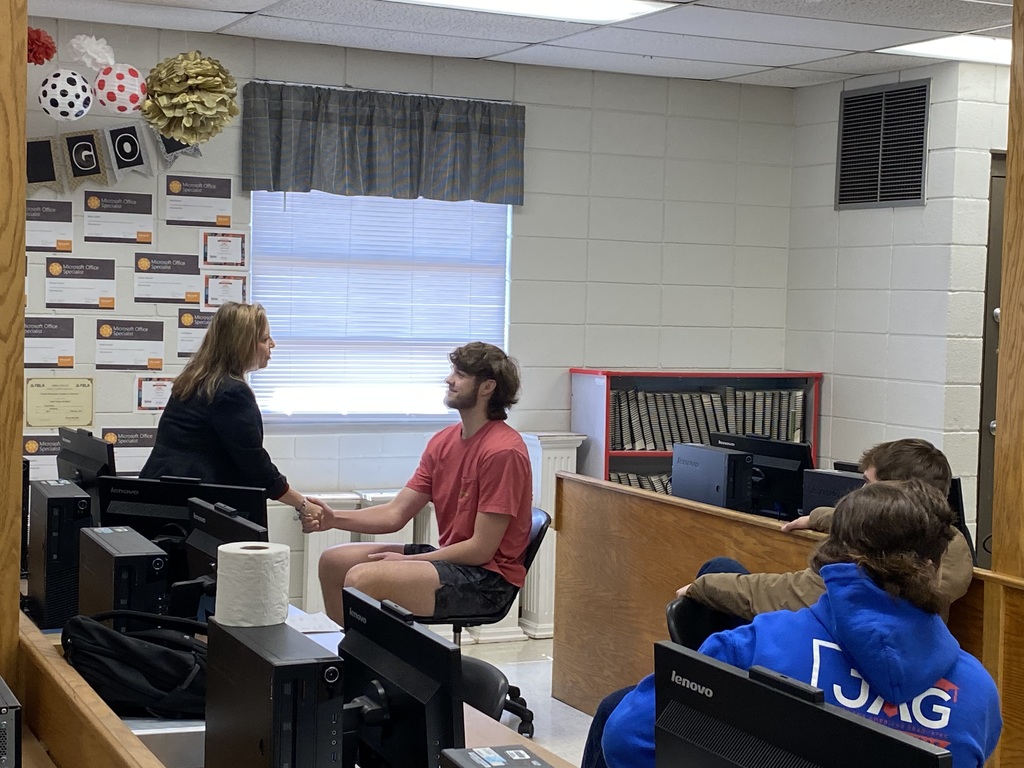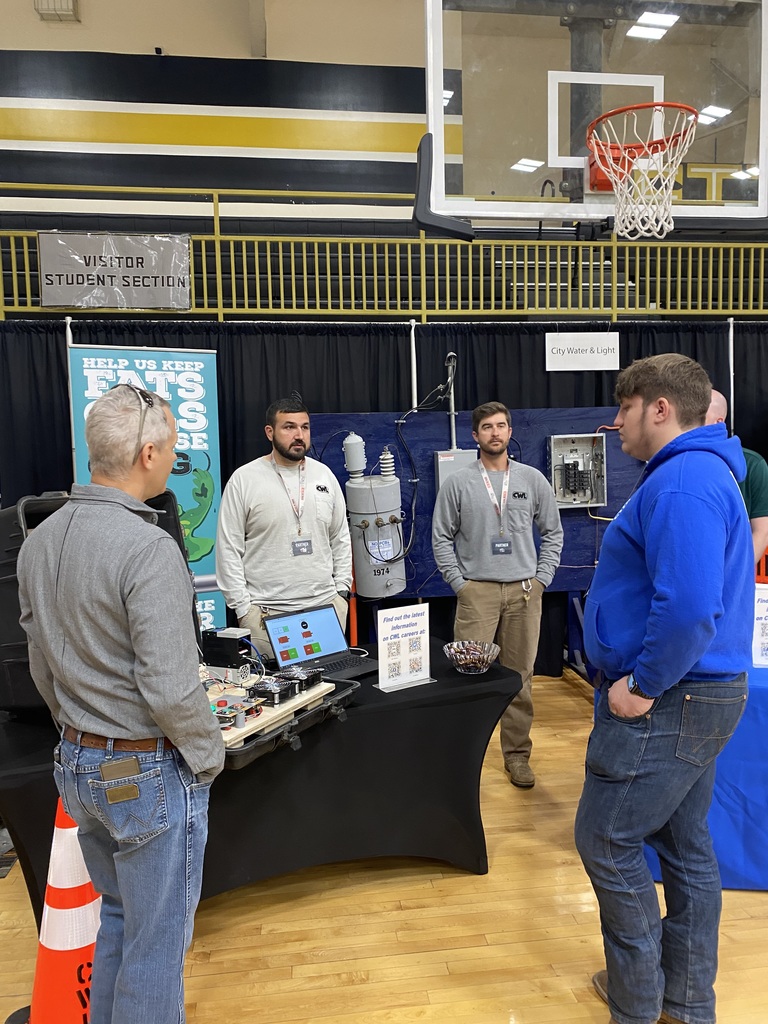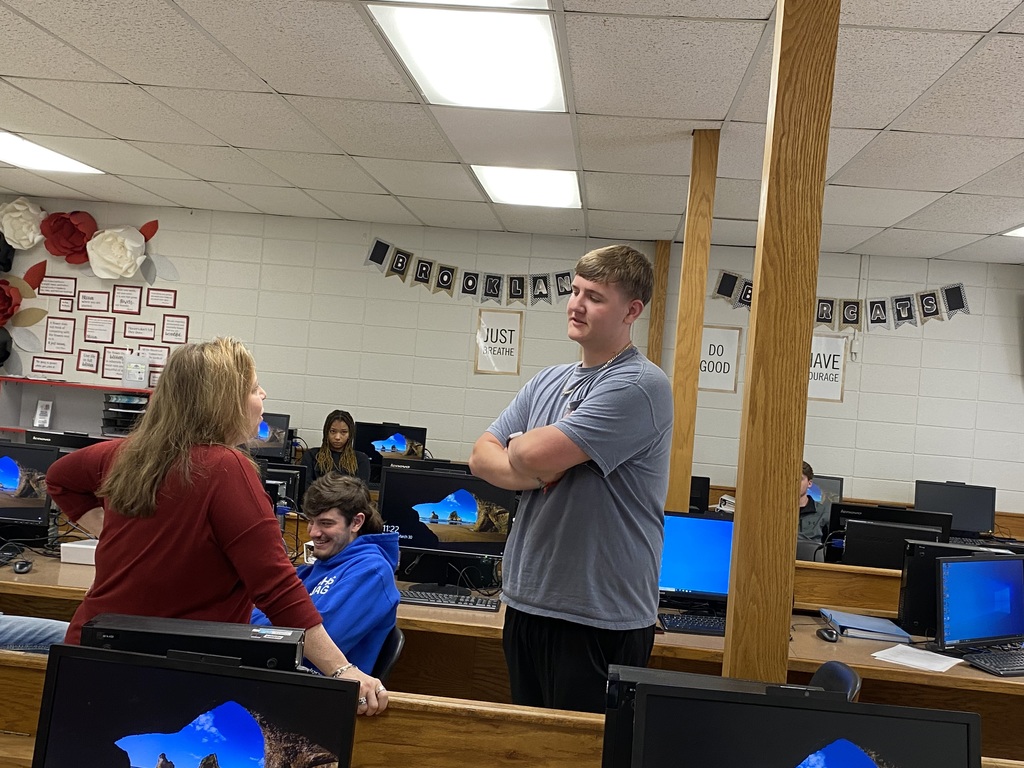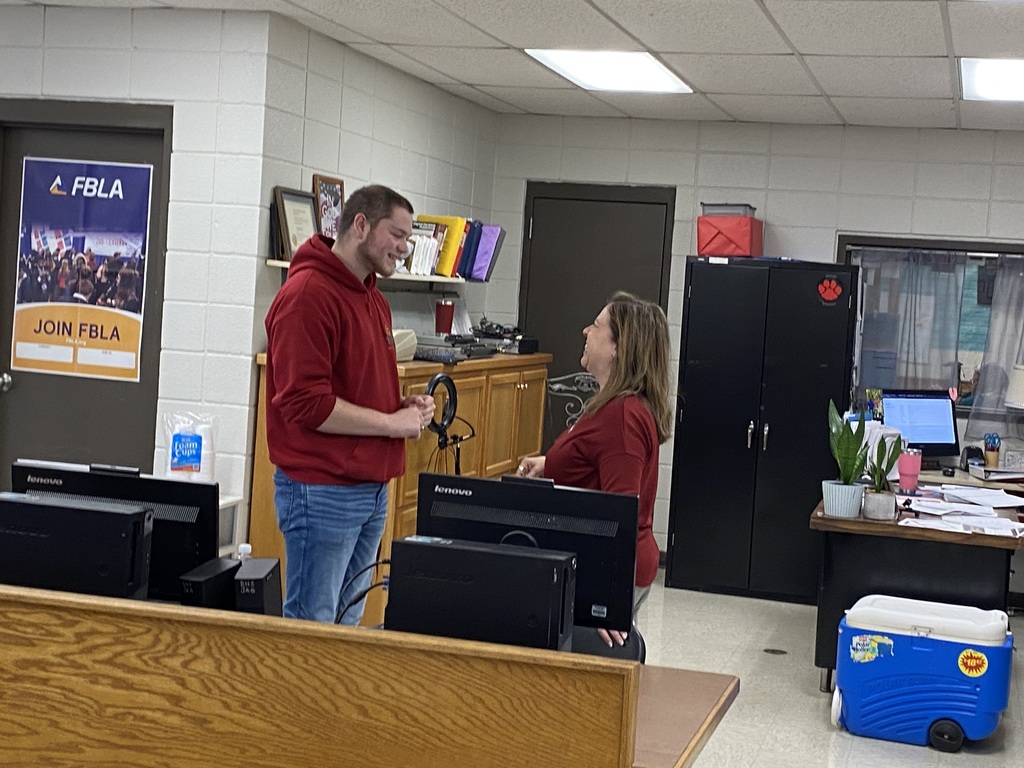 A group of students visited the NYIT School of Medicine on Friday. The students got hands-on experience of the learning that takes place on campus.