Here is our current testing schedule for the upcoming ACT Aspire assessment for grades 3-10. It is important that students are well-rested and to school on time for each of these days so that they can put forth their best effort. BPS ACT Aspire Schedule:
https://bit.ly/2022BPSAspire

Because of severe weather, BPS will run buses approximately 15 minutes late. That time could extend with the storm. Thank you for your patience in getting your children home safely today.

With impending severe weather this afternoon, BPS has student safety protocols in place for all campuses. If we are in our tornado safe spots, students will not be allowed to check out or leave the safe spot until the threat has passed.

All BPS afternoon Cat Clubs will be canceled today due to impending weather conditions. Please make plans to have your child picked up during dismissal.

Tonight the BPS Board recognized elementary counselor, Dana Ford, for being selected Northeast Arkansas Counselor of the Year. The Board also recognized that Brookland Public Schools received Best Preschool and Best Elementary from Occasion Magazine Kid's Choice. #BearcatNation #BearcatPride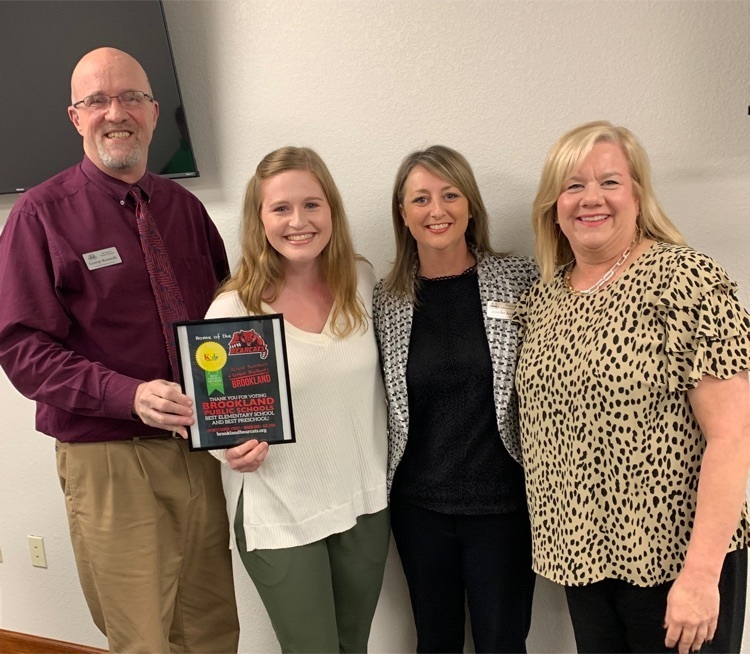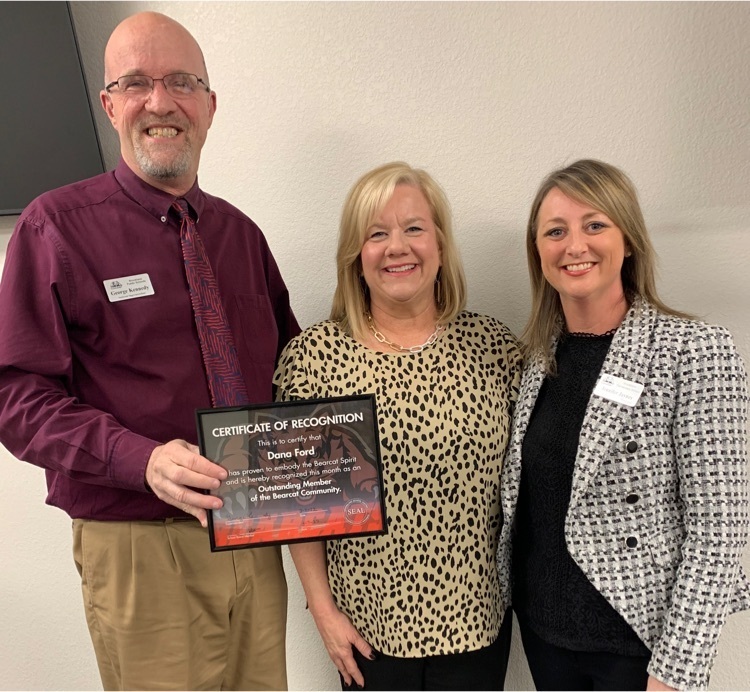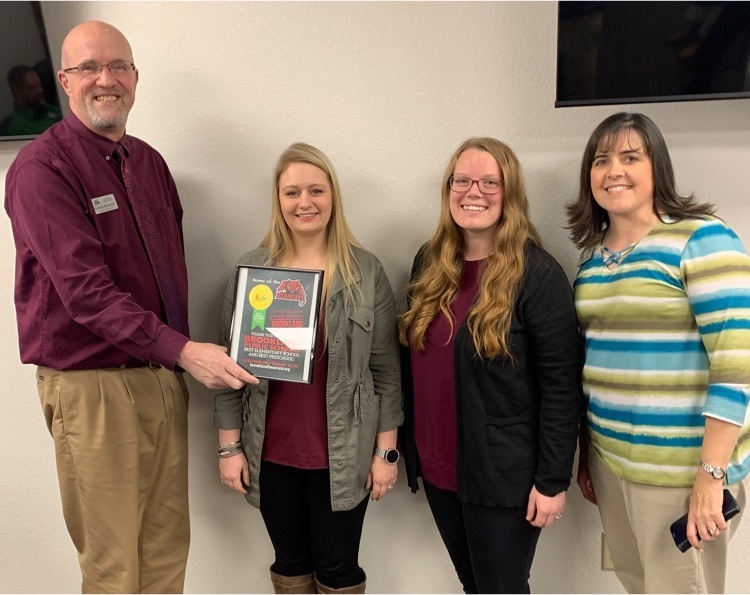 Brookland Public Schools is a Place for YOU! For those who do not live in district but would love to join Bearcat Nation, here is your chance. Brookland Public Schools is still accepting School Choice Applications for the 2022-23 school year. The deadline to submit is May 1st. Applications are reviewed in the order they are received. The AR Dept of Education sets a limit on how many students we can take, so turn in your application soon! Here is a link to the application:
http://bit.ly/BPSSchoolChoiceApp
Applications can be dropped off at 601 N. Holman, Brookland, AR.

At around 9:30am, BPS was notified by the Brookland Police Department that they were conducting a search at a residence near the Jr/Sr. High School. For precautionary reasons, the school was placed on temporary lockdown. The lockdown was lifted at 10:00am without any incidents on school campus.

Regional Tournament Update: Brookland will play at 5:30pm on Saturday.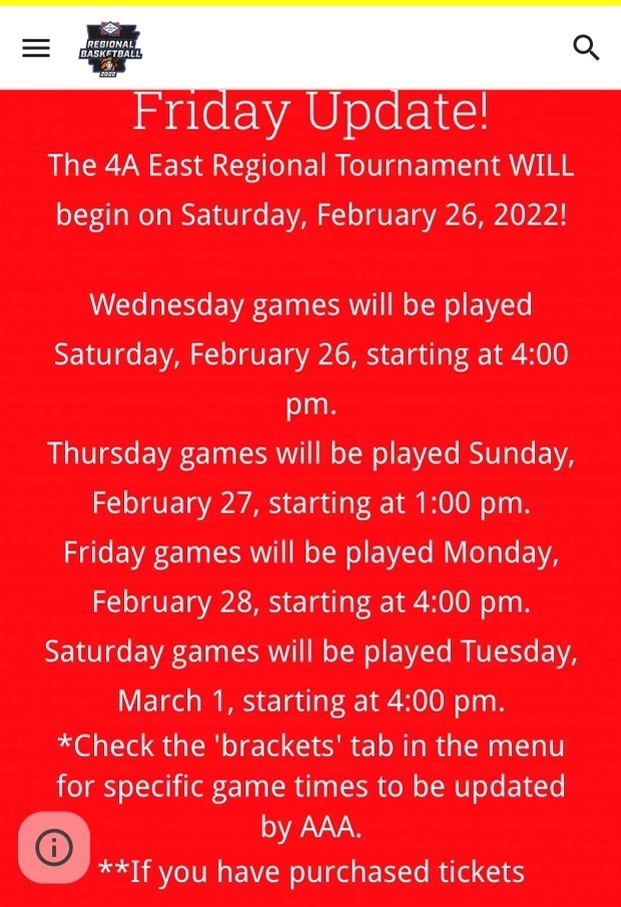 Today's soccer match has been cancelled due to weather and road conditions.

Due to weather conditions, the 4A East Regional tournament has been postponed for Friday , February 25th.

Because of icy hazards on campus as well as many of the bus routes and roads, BPS will use another AMI day for Friday, February 25th. Students should continue to work on AMI assignments. Very slick out there! Be careful!

The Little Miss Bearcat Pageant has been postponed to next Fri, and Sat, March 4-5, and will be held in the Middle School Gym. Participants will need to attend a rehearsal on either Tues, or Thurs, March 1st or 3rd from 6-7:30pm in the MS Gym. For questions, please email
aweathers@bpsbearcats.com

The Regional Tournament at Highland has been postponed for today. No schedule for tomorrow has been set yet.

Thank you to those who nominated Brookland Public Schools for five different Education categories! You may vote once a day until March 11th. Let's show that Bearcat pride!
https://www.votenea.com/

Because of extremely hazardous road and weather conditions, BPS will take an AMI day Thursday, February 24th. Stay safe and warm.

Msg Due to pending inclement weather Brookland Schools will be closing at 1:00 today. Buses will run at this time, cat club and all after school activities will be cancelled. Regional basketball games at Highland have been postponed.

Basketball Regionals have been postponed for tonight. AAA has not given times for tomorrow as of yet. We will post updates when we know more. GO BEARCATS!!!


Your 2022 4A-3 District Champions! #BearcatNation #BearcatPride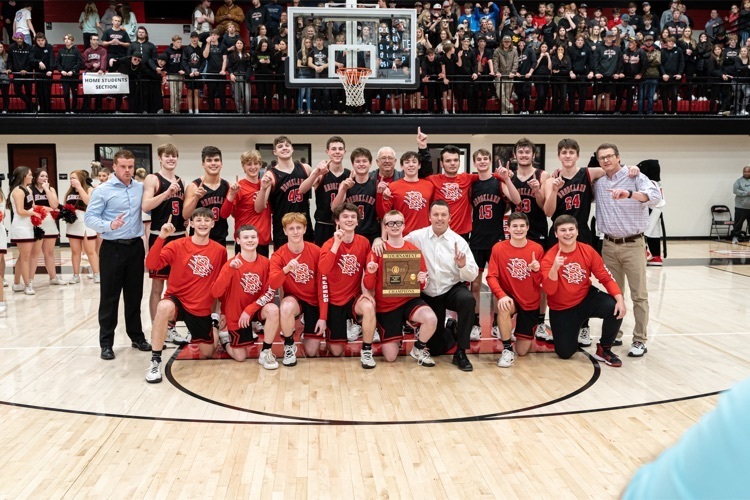 Brookland Pre-K, Elementary and Middle School students raised over $25,000 for the Make-A-Wish Foundation. They will use this money to grant the wishes of 3 of our Brookland students. We are so proud of their servant's heart as they show the kindness and generosity of our future leaders. Brookland was the top fund raising school district for the 10th year in row.