Brookland's JROTC Color Guard won 1st place in Watson Chapel Invitational Competition this past weekend.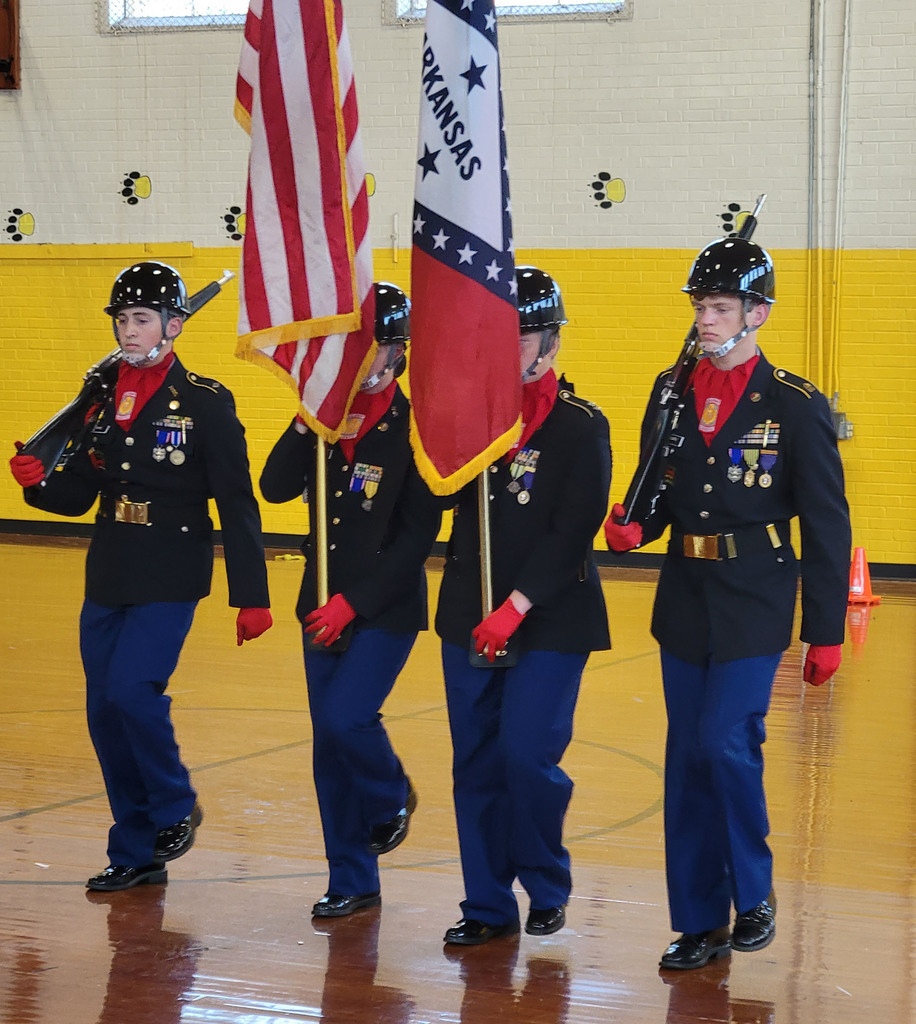 BPS Athletics this week: Golf Monday Sept. 26 Girls State Tournament Hot Springs Village (Magellan) Girls only Tennis Monday 9/26 @ Allen Park - District Tournament Match Dates - Boys and Girls Volleyball Mon, Sept 26 4:30 Paragould Home Tues, Sept 27 4:30 Westside Away Thur, Sept 29 4:30 Wynne* Away Sat, Oct 1 TBA Brookland Home JH Tournament Home Football Monday Sept 26 - 7th grade vs Corning at 5:00 Home Monday Sept 26 - Sr. JV vs Hoxie at 6:00. Home Thursday 9/29/22 Jr. High vs Forrest City Home 7pm Friday 9/30/22 Sr. High vs Nettleton Away 7pm Cross Country Tuesday 9/27 SLOAN-HENDRIX RIVER RUN (POCAHONTAS) Go Bearcats!!!!!

Tonight's scheduled Volleyball match with Blytheville has been moved to Brookland. Start time is 4:30.

Basketball Chair Back information: We do have some chair back seats that are available. The remaining seats will be sold on Thursday, September 22nd from 9:00-1:30 and 5:00-8:00 in the Auditorium Lobby, first come first serve. Payment must be made on that day to reserve your seat or seats. We have also increased the price to $200 for each seat on the home side. $100 for Senior Citizens and faculty. $100 for all chair back seats on the visitor's side. No discounts.
Please be aware Bus 32 was side swiped while on County Road 960. All of the students and adults are injury free and the bus sustained limited damage. A new bus has been dispatched to finish getting our students home. Thank you for your patience and understanding.

This week in Bearcat Athletics: Football 7th grade - Monday 9/19/22 Wynne Away 5:30 pm Sr. HI JV Game at Wynne has been cancelled. Jr. High Thursday 9/22/22 at Paragould 8th - 5:30 /Jr High at 7pm Sr. High Friday 9/23/22 Wynne at Home - 7:00 Volleyball Tues, Sept 20 4:30 Blytheville* Away 1,2,3,4,5 Thur, Sept 22 4:30 Southside* Home 1,2,3,4,5 Sat, Sept 24 at Lakeside Tournament - Sr. High Golf Sept. 19-20 District Tournament at Pocahontas Boys/Girls TBA Tennis 9/20/22 @ Batesville Lyons College - Tri Match - 3:30 start 9/21/22 @ Allen Park - Tri Match - 3:30 start Cross Country 9/20 RACE ON THE RIDGE Go Bearcats!!!!!

Get ready to smile big, Bearcats, it is school picture week at BPS! Monday- Senior Composites Tuesday- Elementary Wednesday- Jr./Sr. High Thursday- Middle School Friday- Pre K

We would like to thank the following group of people for their immediate and caring response to the 7th grade student who sustained a neck injury during football practice this morning: Football coaching staff, nurses, athletic trainer, Security Director, Command Center Director, SRO's, local EMT's, flight crew, and Brookland Police Department. The student was able to move all extremities and is being flown to Le Bonheur in Memphis as a precaution to be examined thoroughly for possible nerve damage. We ask that you please keep this student and his family in your thoughts and prayers.

BPS can now be found on TikTok at BPSBearcats (@bpsbearcats). Come find and follow us to see all of the latest videos.

This week's challenge is to have a positive post about a BPS employee, bragging on them and/or thanking them for the job that they do. This can be about a current or former teacher, an office worker, aid, interventionist, maintenance person, bus driver, or whoever you feel is deserving. Use the #bearcatproud to mark it. Then at Friday night's football game, the first five people who can show Mr. McCorkle their post will get a $5 Sonic gift card donated by the Sonic Drive-In in Brookland. We look forward to seeing everyone's posts. Have a great week and stay #bearcatproud.

Tomorrow is "Bearcat Proud" day. We are asking everyone to post a short video on social tomorrow telling how you are connected to Brookland Schools and that you are "Bearcat Proud". Then tag it with #bearcatproud. Post one with your family, friends, co-workers, and/or team. We look forward to seeing some creative videos and how proud our students, staff, and community are of their school!


Here is a map that previews the car line routes for the PreK and Elementary. Due to construction some things have changed. We will post a video next week to give you a better look at the routes.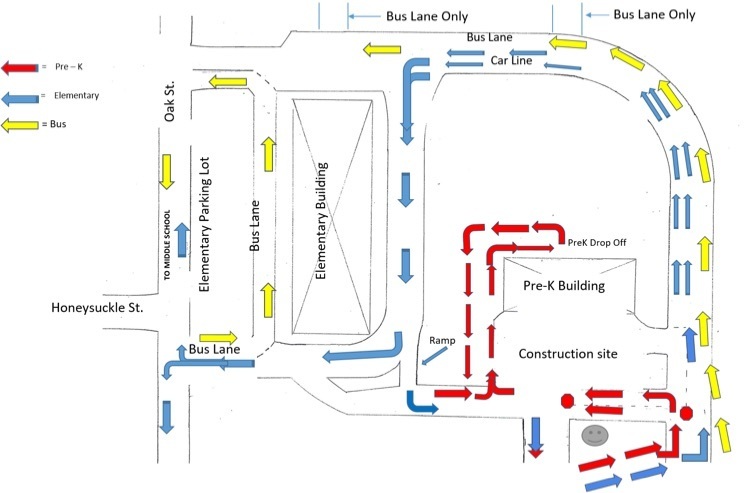 If you plan for your child to ride the school bus this year, please complete this form. Even if they have rode in previous years, the form will need to be completed.
https://bit.ly/BPSBusForm

Congratulations, Dr. John Kelly, on your degree. Thank you for letting BPS host this momentous occasion for you. #BearcatProud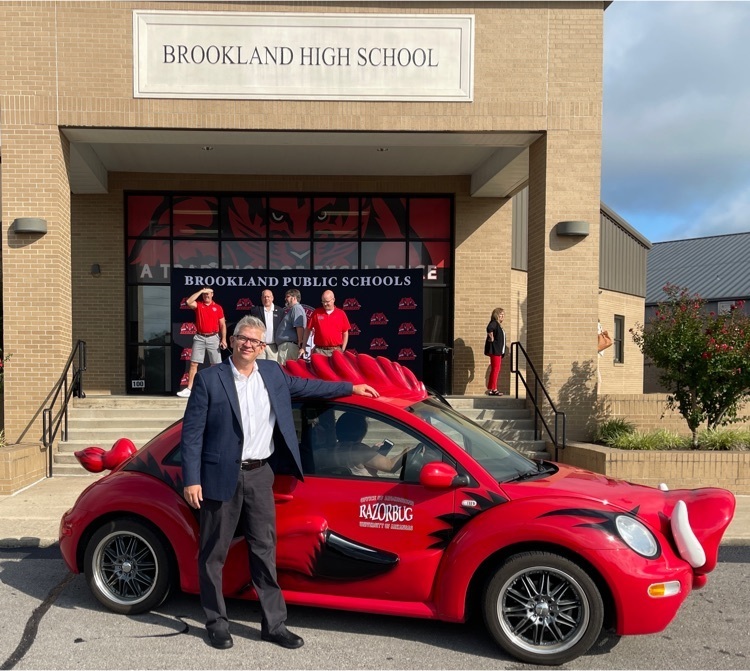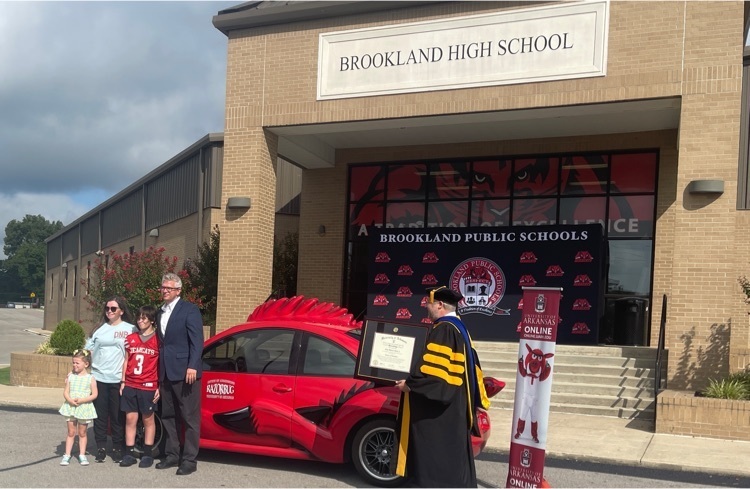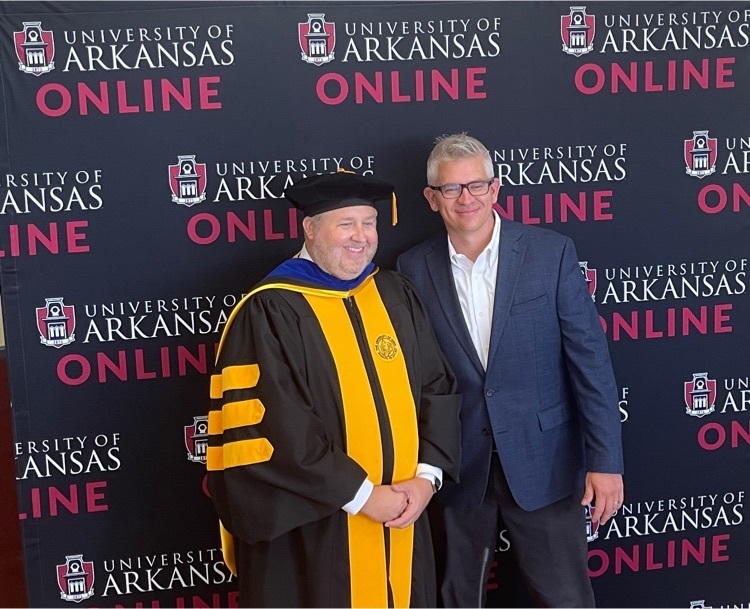 Open House 2022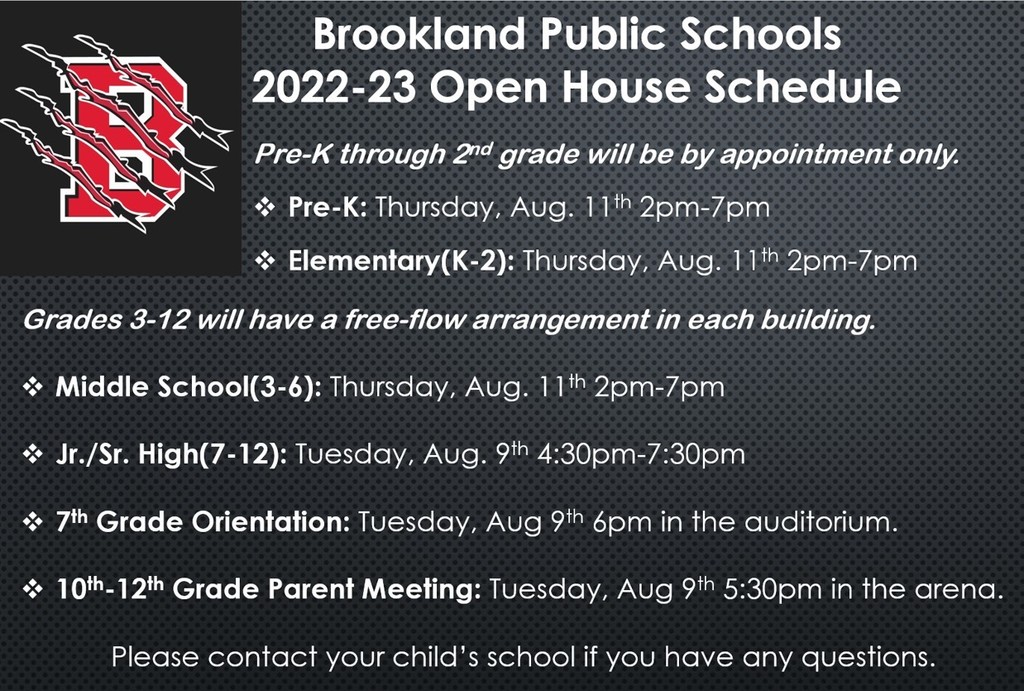 Stay up-to-date on all things Brookland Public Schools with our new app. Customize it to a specific school, get notifications, access HAC, see the latest news and events and more. Search "Brookland SD" in your device app store. iOS link:
https://apps.apple.com/us/app/brookland-sd/id1593448863

We know our school and community is burdened with heavy hearts after the passing of a Bearcat student.  Monday from 8-11a, we will have people that you can talk to, if needed, at the high school.  We are a family and we are here to support one another.  You do not have to go through this alone. Please enter through the high school office area.