Lunch: Boneless Wings French Fries Pizza Line Salads Fruit Milk


NEA Tournament begins December 20th! The girls will play on 12/20 at 3:00PM against Riverside. The boys will play on 12/23 at 7:30PM against the winner of Game 16 (BIC or Newport).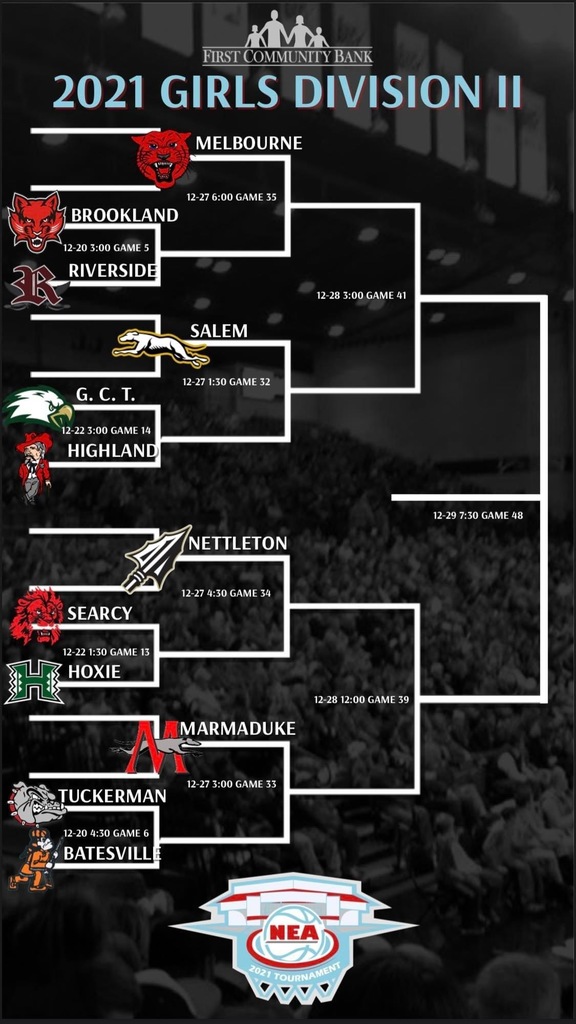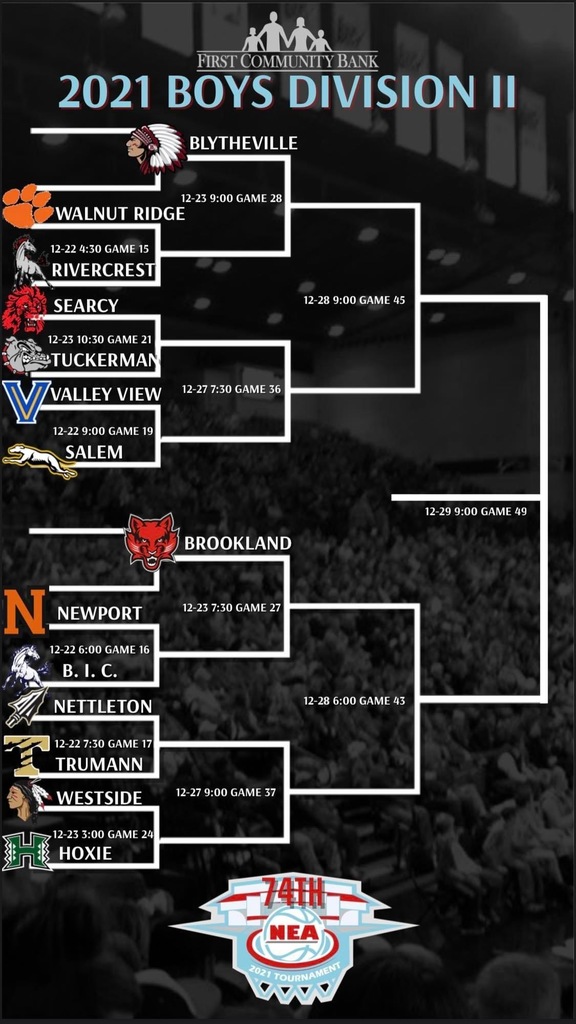 East Night Out is in the Arena tonight.

Seniors will take the ASVAB on December 13, at 8:00am in the auditorium.


Girls' basketball play @ Pocahontas Tuesday.

East Night Out is Tuesday in the Arena.

There is a Junior High Band & Jazz Band Concert in the Auditorium tonight

Brookland JROTC hosted its annual Drill Meet with schools from Arkansas & Missouri. Your Bearcats finished 1st overall! 1st -Male & Female in Physical Fitness; 1st-Male Color Color Guard; 2nd -COED Color Guard; 3rd-UnArmed Drill. Great job Bearcats on another great weekend!


The boys' basketball teams play Pocahontas at home tonight.

Brown's Graduation will be here Wednesday morning to take orders for Jrs/Srs.

20th Annual Brookland Christmas Parade will be Sunday, December 5th at 2pm; judging begins at 1pm. Line-up will be on the high school parking lot. Theme is "Christmas Classics".

JROTC Drill Meet is tomorrow morning

Virgil goes to Hollywood starts tonight and has a 2nd showing Saturday Night!

Lunch: Chicken Fried Steak Sandwich Baked Beans Taco Line Pizza Line Salads Fruit Milk



PBIS Students of the Month for November. For this award, students are nominated and voted on by the teachers. These students have the WIN attitude - W - illing to learn, I- nspiring others N - urturing school pride. The November students of the month are Cade Collins and Annalee Bauders.