Brookland Public Schools will be closed Friday, February 3rd. Bus routes, back roads, and parking lots are still dangerous. This will be AMI day #4. Unfortunately the groundhog saw his shadow today!

Brookland will be out of school tomorrow, Thursday, Feb 2 because of slick road conditions and bad weather. All basketball games for tonight are cancelled as well. This will be AMI day #3.

Basketball games for tonight have been cancelled.

All basketball game for tonight have been canceled.

Because of the slick roads and unsafe conditions, Brookland Schools will be closed tomorrow, Wednesday, February 1, 2023. Cat Club will also be closed for tomorrow. Thank you for your understanding. Stay warm and please be safe.
With the predicted ice storm for this evening and tomorrow, Brookland Schools will be closed tomorrow, Tuesday, January 31st. Cat Club will also be closed for tomorrow. Thank you for your understanding and please be safe.
​The Brookland School District will dismiss at our regularly scheduled time today, Monday, January 30th. All school events for this evening have been canceled and Cat Club will be closed this afternoon. We will make a determination about tomorrow and Cat Club later this afternoon. Thank you for your patience and understanding. Please be safe! Bearcat Proud!!!

Tonight's Girls games vs Highland have been cancelled due to weather. Tentatively reschedule for this Wednesday.

Ag for Autism is having a fundraiser as part of our basketball game at Westside this Friday. Ag for Autism is an allegiance of agriculture businesses dedicated to helping local children and families affected by autism. As a charitable, non-profit organization, it was established in 2012 to bring together local agriculture-related businesses and other local companies to collect donations and hold fundraisers on an ongoing basis. The proceeds of which will be channeled to area autism research and therapy programs. To date Ag for Autism has raised over $800,000 for autism therapies and education. Ag for Autism has granted over $10,000 to BPS over the last several years for us to better serve our students and community. Come out and support your Bearcats and a great cause.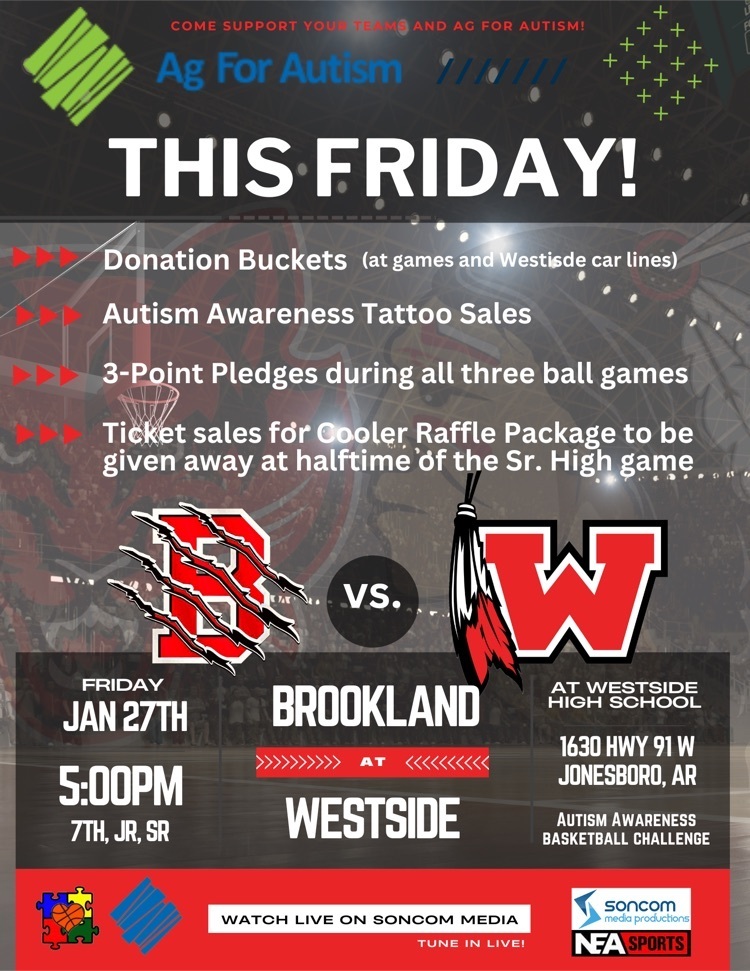 Dense fog and limited visibility this morning. Everyone please be careful this morning and travel safely.

If you are interested in volunteering to help in our District Safety Command Center, please contact Jeff Presley at
jpresley@bpsbearcats.com
. Training and flexible hours are available to volunteers. #bearcatproud
Our Security Command Center, staff and students responded rapidly during an incident yesterday at the Jr/Sr High that lasted approximately 4 minutes. Great work by our team. Our text system for parents experienced some problems from the company we utilize and have been corrected. Our sincere apologies for any delays in communication.

Elementary had a blast at the PBIS glow party.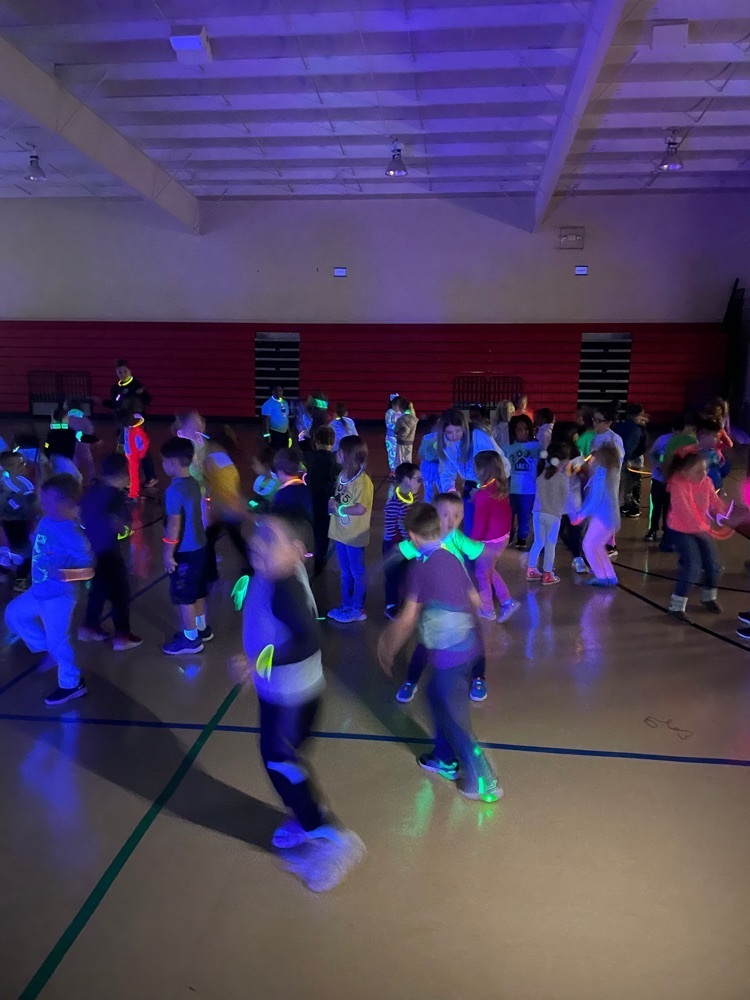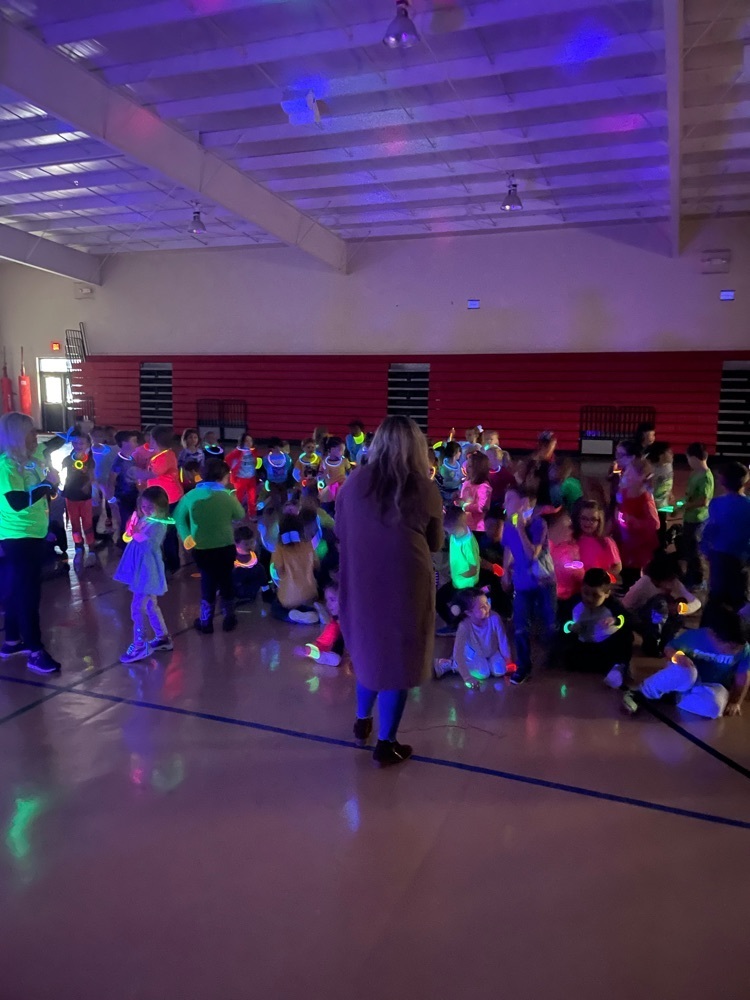 Brookland Public Schools will not be in school on Monday, January 16th. Enjoy the long weekend with your families! We will see everyone on Tuesday. #bearcatproud

Parents, Brookland Jr High and High School did go on a "soft lockdown" this morning as a precaution. Everything is now clear, and everyone is fine. We are no longer in lockdown. Thank you for your patience.

Girls play at Trumann tonight 7th/Jr/Sr Boys play at Trumann Friday Night 7th/Jr/Sr. There will be 4 games on Saturday vs Wynne at Bearcat Arena. Jr. Girls/Jr. Boys/Sr.Girls/Sr.Boys Start at 3:00.

Tonight, the BPS School Board recognized Mrs. Andrews, the high school AV teacher, and high school students, Hayden Coleman and Ethan Hamilton, for finishing fourth in a national feature video contest. #bearcatproud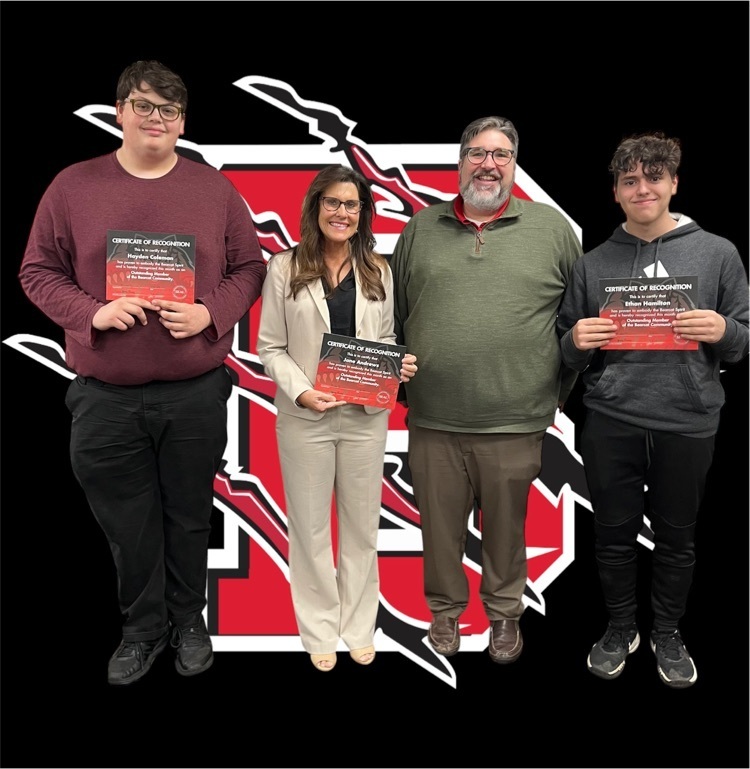 There will be no 7th grade game tonight vs Pocahontas. Jr High boys will start at 6:00. Sr. High will follow.

Boys Basketball will play Highland Saturday, January 7tg at Bearcat Arena. 8th grade boys/Jr. Hi Boys/Sr. High Boys. Games will start at 4:00.

January is School Board Appreciation Month! We want to say thank you to all of our past and present school board members for the sacrifice of the time and efforts for the students, parents, and staff of the Brookland School District! We appreciate you! Jeremy Parnell Lynn Price Heath McGaughey Danna Johnson Brandon Sutton Jason Allen Tim McNatt